For the better part of the 21st century, The Big Three- Novak Djokovic, Rafael Nadal, and Roger Federer, dominated male tennis sport. However now, a new generation of tennis players begins to arrive and shine on the global stage. It has begun to challenge the old order. These tennis players have been able to defeat the greats in many tournaments and snatch away victories from their hands.
But the new challenges seem to have no effect on Novak Djokovic. The 21-time Grand Slam champion who is in Australia to participate in the Adelaide International 1 tournament and the Australian Open 2023, in a recent interview, talked about how he and Rafael Nadal are still there, performing at the top-level, performing and winning titles.
"I still have confidence in myself and I can win all the tournaments I take part in. I think with the career I've had, I deserve to have that kind of mental focus. Of course, things are different. A lot of young people from the new generation are evolving, but with Nadal, we are still here, and strong among the older ones," the World No. said.
The 2022 season was special and quite emotional as the Swiss legend and Serena Williams bid adieu to professional tennis. Elaborating more on that, the Serb told that he expects great things from the new generation.
"The 2022 season has been a year of celebration for greats like Federer and Serena Williams. It was sad to see them retire from tennis. We have great players who are going to wear this game in the best possible way, men and women. I know what I have to do to compete with them, to be one of the title contenders here in Adelaide and in Melbourne. The good memories and the good history I have on Australian soil give me positive feelings and the conviction that I can still go far," he continued.
Related: Andy Murray moved by Iranian fan Nazanin Zaghari Ratcliffe's story who credited the Briton's 2016 Wimbledon win as source of inspiration in solitary confinement
Novak Djokovic still hungry for more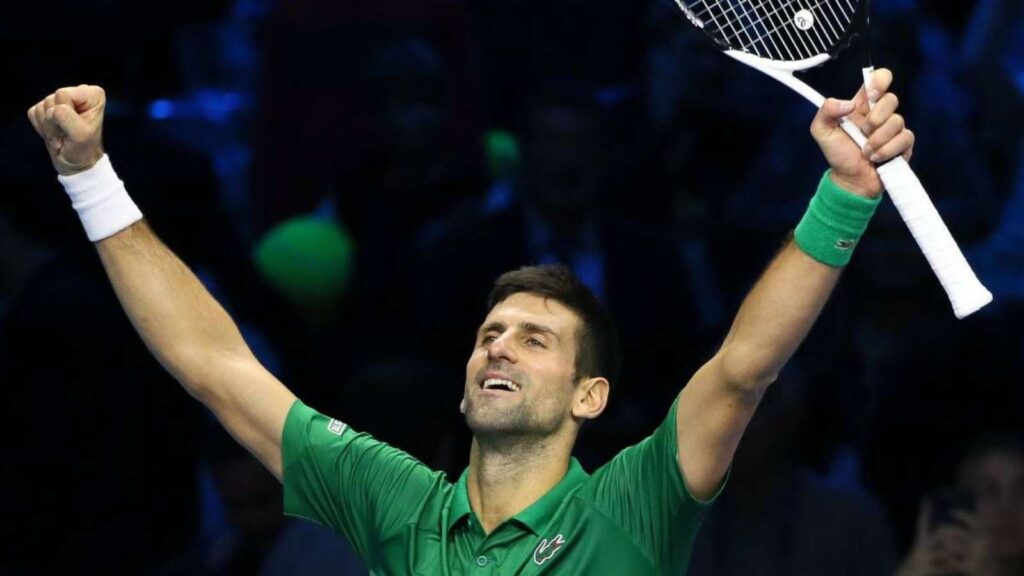 The difference between a champion and a modest player is that the champion never gives up. He is always ready to take on new challenges head-on. Even though this year we saw the rise of young guns like Holger Rune, Carlos Alcaraz, and Lorenzo Musetti on the global stage, we also saw the fine elegance of Novak Djokovic and Rafael Nadal.
The greats understand that they need to perform better to still remain relevant at the top level. Where the 22-time Grand Slam champion has decided to become choosy on the number of tournaments he is going to play in next season, Novak Djokovic is training harder to maintain his physical fitness and to win the Grand Slams and Masters tournaments.
"I work as hard as anybody on the tour, maybe even harder than anybody, because I know that 35 is not 25 or 15. You have to adjust to age differences and catch up with the young boys that are pumped, motivated, and very powerful. But I'm still there and feel as young as them," he said as reported by the British daily The Express.
"I don't see myself being 25 and playing at a medium-high level. I just want to play always at the highest level, that's something I demand from myself, and my team demand from me," he added further.
Novak Djokovic is pumped up to win big titles as he takes on the best players in the world in the upcoming season.
Related: Martina Navratilova decries Andrew Tate for boasting about his huge collection of polluting supercars
Related: "You deserve it queen," – Fans sympathize with Serena Williams as she talks of difficulties in adjusting to life after retirement