The 35-year-old Serbian tennis legend has made history after winning his 10th Australian Open title after defeating an in-form Stefanos Tsitsipas. Novak Djokovic sealed his 22nd Grand Slam title after cruising past the Greek tennis player at Melbourne Park this Sunday. The Serbian legend extended his record after effortlessly winning all three sets against the 24-year-old.
Novak Djokovic looked emotional after his record-breaking title victory against a strong opponent. The 22-time Grand Slam winner was not so sure about his form and believed that he didn't have what it took to lift the title in 2023. 
"If I turn back the time two and a half weeks ago, I wasn't really liking my chance in this tournament with the way I felt with my leg. Then it was just a matter of survival in every single match, trying to take it to the next round," Djokovic exclaimed. He also said, "It required an enormous mental energy really to stay present, to stay focused, to take things day by day, and really see how far I can go."
The 35-year-old Serb legend teared up after the third set. He was then seen rushing to his family who was watching him from the stands. "Yeah, just a huge pride, and satisfaction that I feel at the moment. Of course, when I went into my box, I just think emotionally collapsed there and teared up, especially my mother and my brother, when I gave them a hug," Djokovic on his feelings after the match.
In case you missed-"They going to have last word," Goran Ivanisevic believes Novak Djokovic and Rafael Nadal can't be overtaken by the young players
Novak Djokovic's dominating display against Stefanos Tsitsipas in the Australian Open final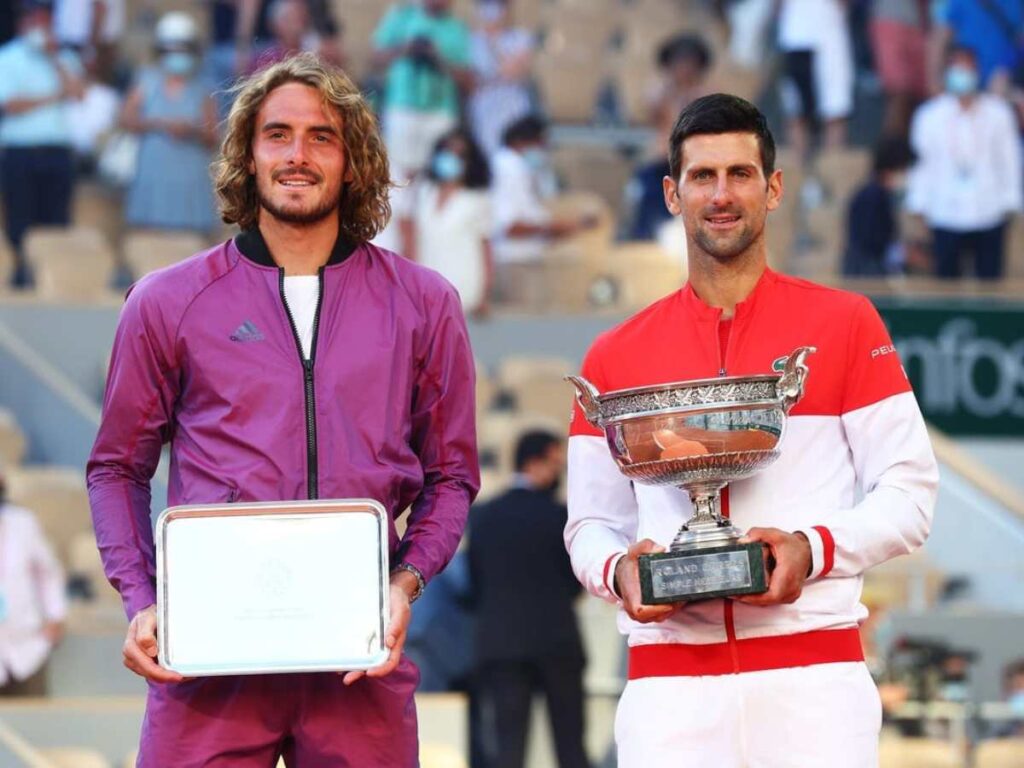 One of the greatest tennis players of all time, Novak Djokovic, has cemented his name as a legend of the sport after a magnificent performance in Melbourne. His prolific career consists of seven Wimbledon titles, three U.S. Open titles, two French Open titles, and ten Australian Open titles. The Serbian athlete tied Rafael Nadal's 22 Grand Slam records after cruising past Stefanos Tsitsipas. 
Novak Djokovic moves closer to overtaking his Big 3 rival Rafael Nadal's 22 Grand Slam tally. Djokovic is also the only player to have beaten the Spanish tennis legend in all four major formats.
Novak Djokovic beat the likes of players like Alex De Minaur, Grigor Dimitrov, Tommy Paul, and Andrey Rublev on the way to securing his tenth Australian Open trophy. He cruised past Stefanos Tsitsipas in a comfortable 6-3, 7-6, and 7-6 win over the Greek athlete. How many Grand Slam titles do you think Djokovic can win before finally retiring?
Related Stories: