Serbian icon Novak Djokovic matched up with his rival Rafael Nadal in the Grand Slam tally. His record-extending 10th title in the Australian Open put him at level with the Spaniard with 22 titles each. Compared to Roger Federer's 20 titles, the 35-year-old is already ahead and many have predicted the Serb to be the one to end 2023 with the most titles.
There is a never-ending debate about who is the greatest among the celebrated 'Big Three' of tennis. And, there is not one definite answer that settles the matter with a purely objective approach. Over the years, tennis pundits and players have put forward their theories continuously with substantiating arguments but the debate refuses to die down.
Djokovic's former coach Marian Vajda has now also shared his opinion on the matter. He did not pick up his absolute favorite, instead, he pointed out how Djokovic is a bigger threat on the tour than the rest of the players. According to him, the Serb possesses both the qualities of Federer and Nadal that make him 'deadly'.
He was responding to a question from Ole tennis about whether Djokovic combines the good traits of both Federer and Nadal. "It's more than an interesting question," Vajda notes. "Each one has its own character, but Novak is a mixture of both. It has the full game of Roger and the tenacity of Nadal, and that combination is deadly," he said.
Related: Carlos Alcaraz lauds Roger Federer, compares him to Lionel Messi for impact and playing style
According to Vajda, rivalry among the 'Big Three' helped their game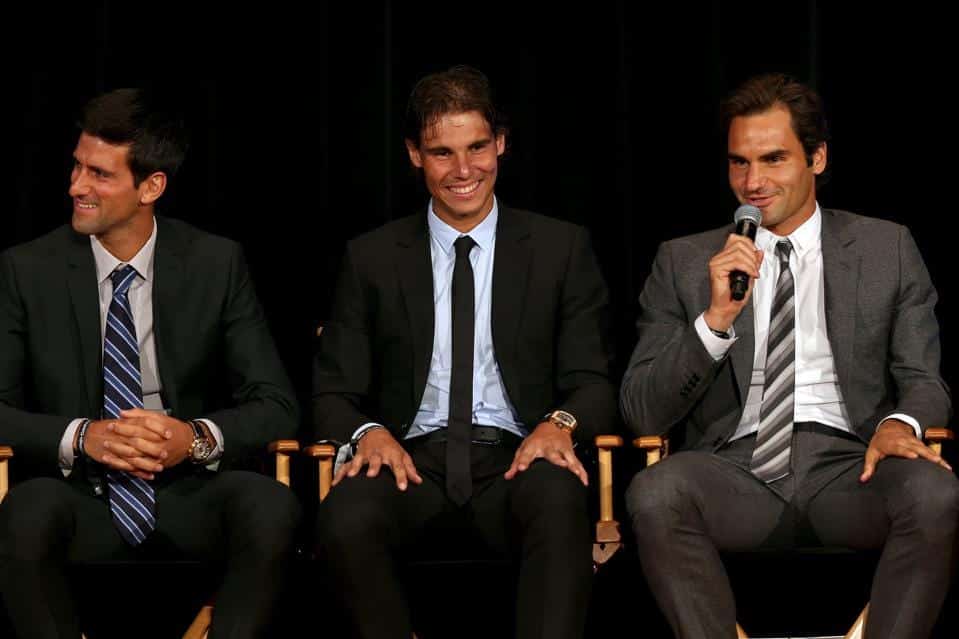 The trio of Roger Federer, Rafael Nadal, and Novak Djokovic, each considered to be among the greatest players of all time, have dominated most of the first two decades of the 21st century. Their almost uncontested hold on the game is unparalleled and not just in tennis. Together, they have 64 Grand Slam titles to their name and have been ranked as world No. 1s in singles for a total of 895 weeks (equivalent to 17 years).
Djokovic's former coach believes that the storied rivalry they created during this time helped them push each other and improve their games. "I think the rivalry helped them. it is the fuel they have to continue," Vajda explains. "They are people who have something special. They are very strong mentally," he added acknowledging the mental fortitude of the trio.
On the question of who will end up with the most Grand Slam titles in his career, Vadja remains hopeful of Djokovic continuing his Australian Open run in the entire season. "He is physically well and for that, he needs to be like this. If he has no injuries and remains physically stable, he has already demonstrated at the Australian Open what he is capable of doing," Vajda said.
Continue Reading:
"It's a disrespect to all of them," Dominic Thiem says Rafael Nadal, Roger Federer and Novak Djokovic all deserve the 'GOAT' tag
"Uncertain about the future," Iga Swiatek opens up on her feelings after winning her first Major title at the French Open