Holger Rune is one of the youngsters to watch out for. Emerging talent from Denmark, Rune took the tennis world by storm when he defeated defending champion Novak Djokovic at the Paris Masters earlier this month. After being one set down, Rune made a stunning comeback and seamlessly clinched his maiden Masters 1000 title.
After the 3-6 6-3 7-5 victory, the Dane had said "It means everything to me, a perfect way to finish the week. It's a privilege to share the court with Novak." The win in Paris brought him his 4th title of this season and bumped his ranking to no. 10 in the world. While he has been a pro player since 2020, the Parisian victory was what put him in the spotlight.
In a recent interview with Relevant Tennis, the teenager reflected on his incredible victory, his temperament as a player, and his relationship with 21-time Grand Slam champion Novak Djokovic.
Referring to his fallen foe, Rune stated "It was the dream final in Paris for me. I have a lot of respect for Novak and the results he has achieved. It's not something everyone can do. And Novak has always been very generous in terms of passing his knowledge to me. He is still a huge inspiration to me… no matter the result in Paris. The Big 3 have achieved serious records, they are just very special, each in his own way."
Rune said that he was elated about Novak's record-equalling win at the ATP Finals, and also hinted that the Serb might just be his favorite player at the moment. He noted, "After the win I was very happy. And now I am very happy for Novak for his Nitto ATP Finals victory. Another record to share with Roger. Impressive. My favorite player? I think I had many when I was younger. Now I am focused on becoming the best version of me. But I still get inspired by many players, like Novak for the things I said before: serving, being physical, precision."
Also Read: Emma Raducanu officially receives her MBE award from King Charles III at the Windsor Castle
A stellar 2022 for Holger Rune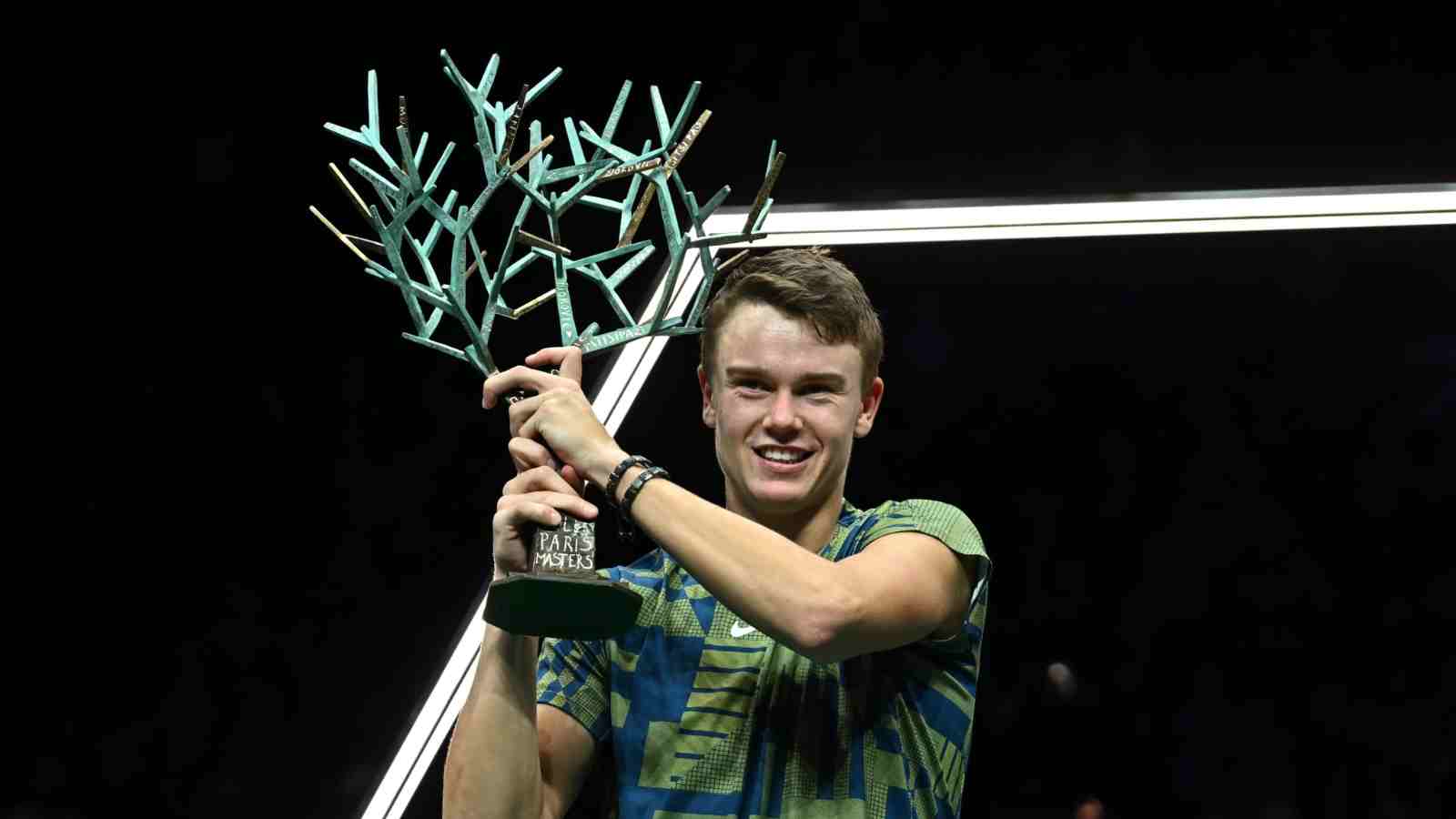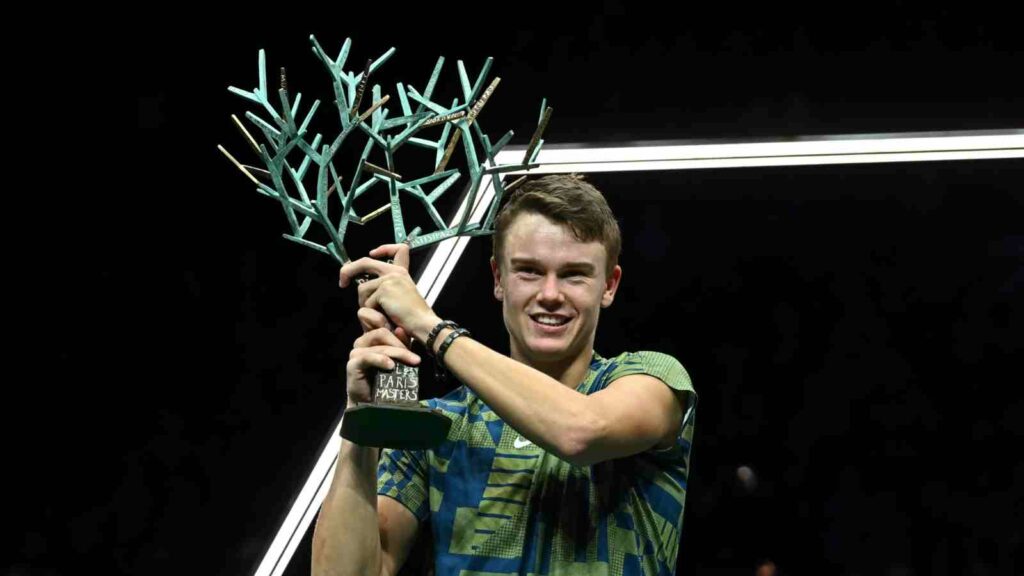 Holger Rune is as gritty a player as they come. Capitalizing on his youth, he is trying to participate in maximum tournaments – over 30 this year. Besides the Paris Masters, he picked titles at Munich, Stockholm, and Sanremo. He was also a finalist in Basel and Sofia Open.
Rune has a win-loss record of 50-27 this year, indicating an incredibly exhaustive year. Earlier this month, he had been ranked no. 10 in the world – his breakthrough into the top 10. Currently, he holds the 11th spot.
Recently, Rune paired up with Patrick Mouratoglou – Serena Williams' long-time coach. One can only hope for magic from this duo in the next season!
Also Read: Fallen tennis legend Boris Becker's girlfriend and son visits him in jail on the occasion of his 55th birthday
Also Read: Novak Djokovic's serve gets special praise from coach Goran Ivanisevic who believes his other strengths overshadow his service game