The World No.22 Nick Kyrgios will be returning to the Australian national team after a gap of two years. He last played in the ATP Cup for Australia in 2020. He will be playing for Australia in the inaugural edition of the United Cup. This tournament is a mixed gender event which will be played in the three Australian cities- Brisbane, Melbourne and Perth between 29th December, 2022 and 8th January, 2023.
This will be the first time that Nick Kyrgios will associate with his fellow Australian players in the last three years. He has not played for Australia in the Tokyo Olympic Games 2020 either or in the Davis Cup since 2019. However, he was invited to play in the Davis Cup Finals in Malaga, Spain in November of this year. But he declined the offer.
Former Australian Tennis Legend Pat Rafter, who was and still the captain of the Australian Davis Cup team, made some serious comments on the 2022 Wimbledon finalist.
"Would'ves. Should'ves. Could'ves," said Rafter. "You've got to want to be there. If you don't, you don't just let down yourself, you let down the team. Obviously you have got Lleyton there running the show. All our generation wanted to be there and play. We loved it. Some people don't like it," he said after Australia lost to Canada in the final of the Davis Cup 2022.
The United Cup is a unique event. In this tournament, mixed-gender teams from the 18 selected countries will play in the tournament. No team will have a non-playing captain/coach. Hence, Pat Rafter will be sitting outside and watching the Australian team play.
When Pat Rafter was asked about Nick Kyrgios' participation in the United Cup 2022, he gave this answer in an interview.
"He will have to work out how he goes about all that. I don't really know what is going on with him. I just sit back and watch it, see what comes out and have a bit of a laugh. Because I am not involved in it and don't need to be, I really enjoy sitting back now and not having to say or do anything," he continued.
Also Read: Casper Ruud divulges the special quality of Rafael Nadal while sharing his experiences from the Latin American Tour with the Spaniard
Nick Kyrgios for Australia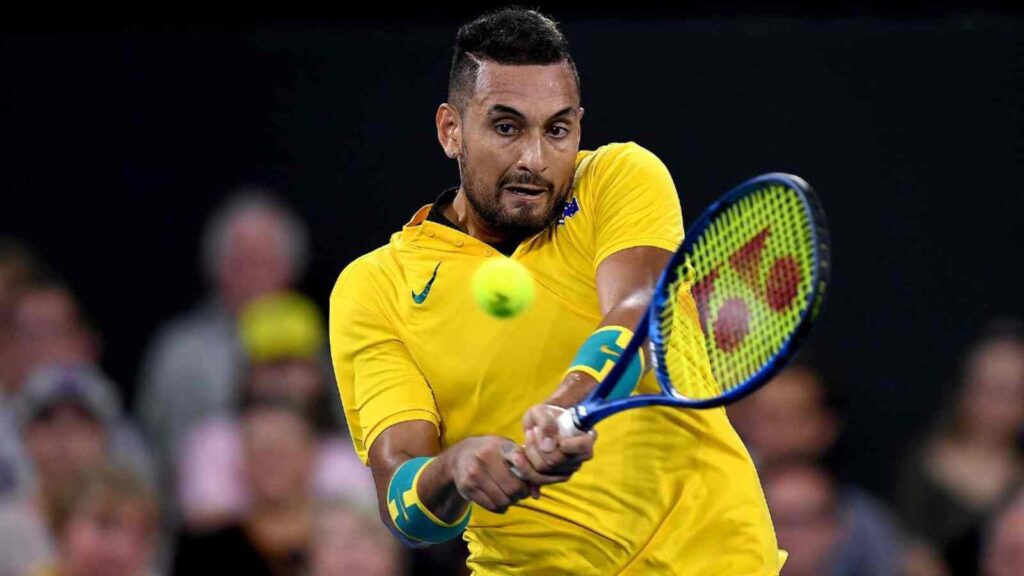 The current World No.22 Nick Kyrgios made his Davis Cup debut for Australia against Poland in 2013. But since then he had a difficult relationship with the team and team captain and many times he had to be dropped.
He also played in the inaugural edition of the ATP Cup in 2020. The Wimbledon 2022 finalist won his singles matches against Jan-Lennard Struff of Germany, Stefanos Tsitsipas of Greece and Cameron Norrie of Great Britain. He won his doubles match with Alex de Minaur in the quarter-finals round. However, he lost his semi-finals match against Roberto Bautista Agut of Spain.
In the recent past, he has not played for his country. He has missed the ATP Cup and Davis Cup events in the past three years.He also missed representing his country against the Canadian team of Felix Auger-Aliassime and Denis Shapovalov in the final of the Davis Cup 2022.
Also Read: Boris Becker reveals Jurgen Klopp was denied permission to visit him in prison
Also Read: "It's stuff to tell the grand-kids one day," Frances Tiafoe recalls his win over Roger Federer and Rafael Nadal, calls the win over Nadal his 'favorite'