Patrick Mouratoglou, the renowned tennis coach and founder of the Mouratoglou Tennis Academy, posted a reel on his Instagram account. In the reel, he talked about how three of the greatest tennis players of all time, Rafael Nadal, Novak Djokovic, and Roger Federer, compete better than others.
Mouratoglou began by saying that life is like a tennis match, where you face challenges and problems that you need to solve. He then highlighted the fact that tennis players think they are facing an opponent during a match, but in reality, they are facing themselves. According to Mouratoglou, the ability to win against oneself is what sets great players like Nadal, Djokovic, and Federer apart from others.
He went on to explain how these three players deal with their emotions during a match. Mouratoglou said that all three players experience emotions during a match, but they don't let them drown them. Instead, they channel their emotions in a way that benefits their performance on the court.
Mouratoglou cited Novak Djokovic as an example and said "how negative emotions can be turned into something that lifts a player up." He said that Djokovic is known for his mental toughness, and he can turn negative emotions into positive energy that helps him perform better.
Next, Mouratoglou talked about Rafael Nadal's ability to" turn fear of losing into a superpower". He said that Nadal's fear of losing drives him to work harder and perform better. Instead of letting fear paralyze him, Nadal uses it to his advantage.
Finally, Mouratoglou talked about Roger Federer's ability to stay calm and keep his emotions in check during a match. He said that Federer is a master of controlling his emotions and finding a way to stay calm and focused, even in the most high-pressure situations.
Interestingly, Mouratoglou did not mention Serena Williams in his recent video. This is notable because he was Williams' coach for many years and helped her achieve some of her greatest successes on the court. However, Mouratoglou has recently parted ways with Williams, so it is possible that he did not want to bring up her name in this context.
Regardless of whether or not Williams was intentionally left out of his comments, there is no denying that she has had an incredible impact on the sport of tennis. She has won 23 Grand Slam singles titles and countless other tournaments throughout her career. Mouratoglou himself has spoken highly of Williams in the past.
In conclusion, Mouratoglou's Instagram reel offers valuable insights into the mindset and approach of three of the greatest tennis players of all time. The ability to win against oneself and channel emotions in a positive way are what sets these players apart from others. As Mouratoglou said, life is like a tennis match, and we can all learn from the examples set by Nadal, Djokovic, and Federer. We can turn negative emotions into positive energy, use our fear of failure to drive us forward, and find a way to stay calm and focused in even the most challenging situations.
Related: "What they have achieved is not normal," Matteo Berrettini comments on the Big-3's unparalleled domination
How the Big 3 in tennis complete each other on court and form a friendship off the court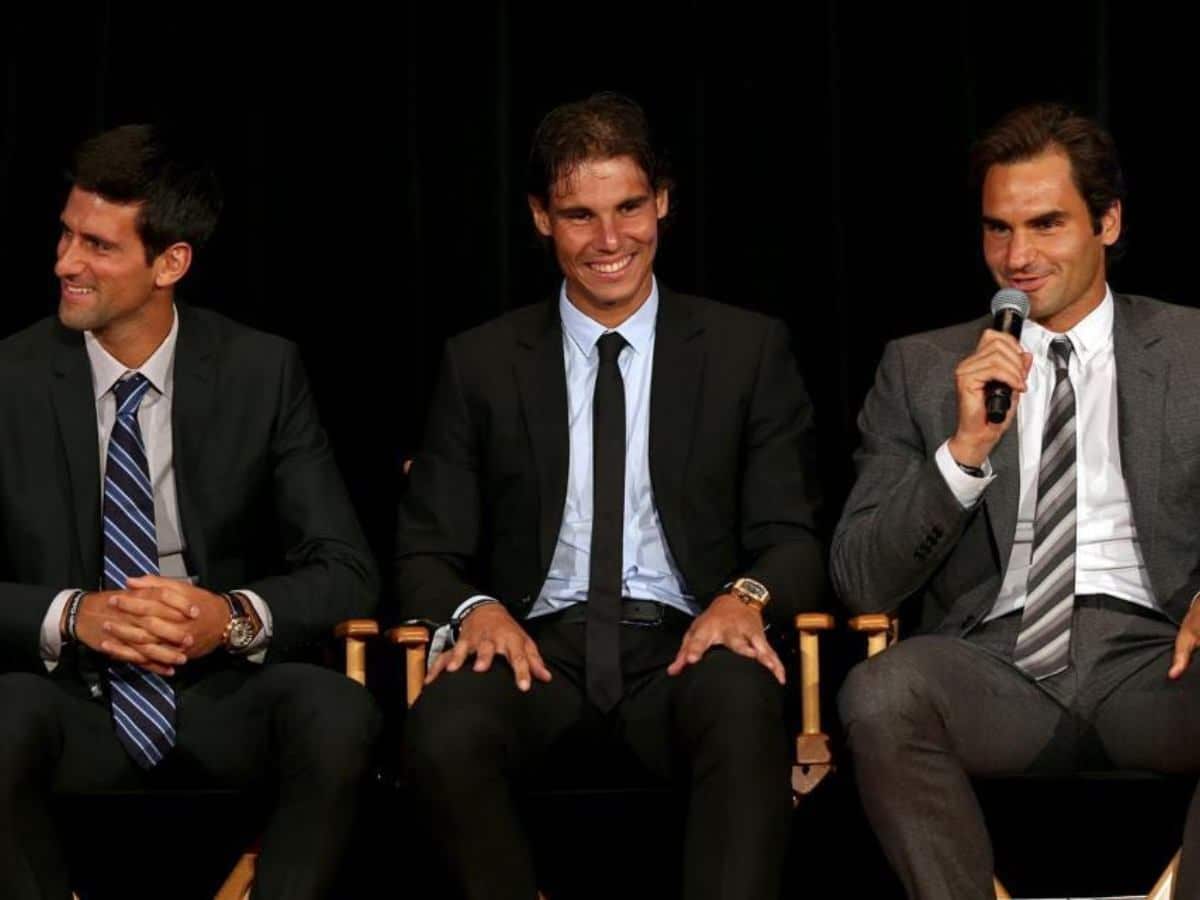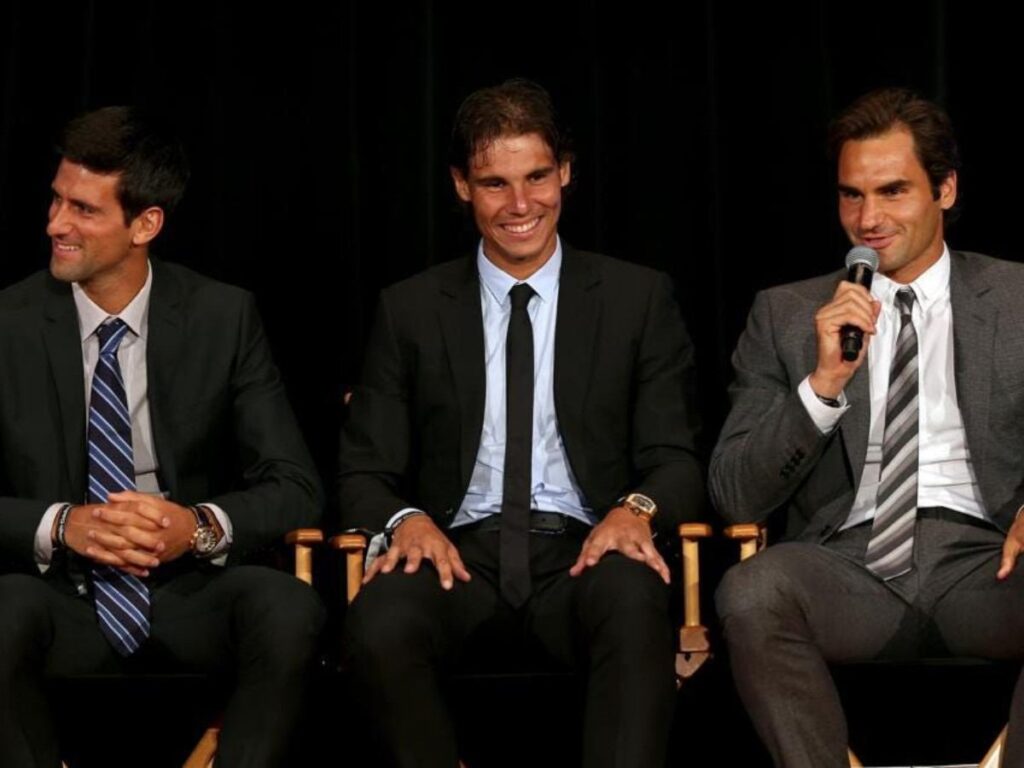 The Big Three in tennis, consisting of Roger Federer, Rafael Nadal, and Novak Djokovic, are considered to be among the greatest players of all time. They have each completed a Career Grand Slam by winning all four majors and have dominated the sport for over a decade. While they are fierce competitors on the court, they share a mutual respect and friendship off it.
Each player brings a unique style of play to the game. Federer is known for his graceful movement and attacking style, Nadal for his relentless defense and powerful forehand, and Djokovic for his flexibility and ability to return almost any shot. Their contrasting styles make for exciting matches that showcase their individual strengths.
Despite their intense rivalry on the court, they have shown great sportsmanship towards each other. They often congratulate each other after matches and have even teamed up in doubles matches. In 2019, Federer and Nadal played together in a doubles match against Jack Sock and Kevin Anderson at the Laver Cup. Their friendship extends beyond tennis as well. They have been seen socializing with each other at events such as weddings and charity functions.
In case you missed it :
"The horror and consequences of the Russian invasion," Elina Svitolina makes a massive donation as her efforts to rebuild Ukraine continue
"Against him is always a tactic match," Carlos Alcaraz reflects on his dominant performance to win against Daniil Medvedev at the Indian Wells final