A French Open tennis championship minus Rafael Nadal is very much like a beachfront minus the waves kissing the shores. On Sunday, as the action begins at the Roland Garros in Paris, one man's absence is still making news. After all, having won the singles title on the brick-red Parisian clay for a record 14 times, Nadal almost owns some of the perimeters of the courts at the French Open.
Times change, and so does time change history. Few would have imagined the master on clay, known for several feats, would have to stay away in the 2023 edition. Copious tears were shed as last week when the winner of 22 Grand Slam titles said at a press conference he was going on an indefinite long break. A voyage into the unknown, a leave break with no date fixed for his return, Nadal leaves millions guessing.
It is well known at a time when men's tennis and women's tennis is churning, literally, picking outright winners over the next fortnight is next to impossible. Another Spaniard, Carlos Alcaraz, realizes he is the World No.1 in the world, but an early loss in the French Open can ensure a free fall in rankings. There are many aspirants for the titles in the women's section as well, though the favorite tag is with Iga Swiatek.
Back to Nadal, the reason why he is still being discussed, in absentia, is his personality. Everyone knows the impact of the Big 3 and how one's exit (retirement) in 2022, Roger Federer, brought tears to fans as well as Rafa. Few would have imagined Rafael Nadal would be facing a similar crisis, again pertaining to his own fitness.
For a man who has played hard tennis, where the body motion and dynamics have been extremely physical, wear and tear is but obvious. Sadly, the tear and damage in his body this time, sustained at the Australian Open in January 2023 in Melbourne, has not healed. He has been on rest mode, followed all the rest ad rehab protocols as per the treatment plan. Yet, when he is at practice on the courts, the pain barrier is intense. When Nadal will return in 2023, is a big question mark though he has expressed he would like to be back for the Davis Cup towards the end of this year.
Herein lies the story, a bit interpretative, though. Rafa knows if he is to play the Paris Olympics in 2024 on the same clay courts where the French Open is held, he must make himself available to play Davis Cup in 2023. The rules are clear, a player must be in good relations with his national tennis federation and be available for the Davis Cup. Keeping that in mind, Nadal could make an appearance in the Davis Cup much late this year.
Related: "It could be a dream," Carlos Alcaraz BLOOMS at the prospect of playing doubles with idol Rafael Nadal at the 2024 Paris Olympics
Nadal's protected ranking will be the key for his participation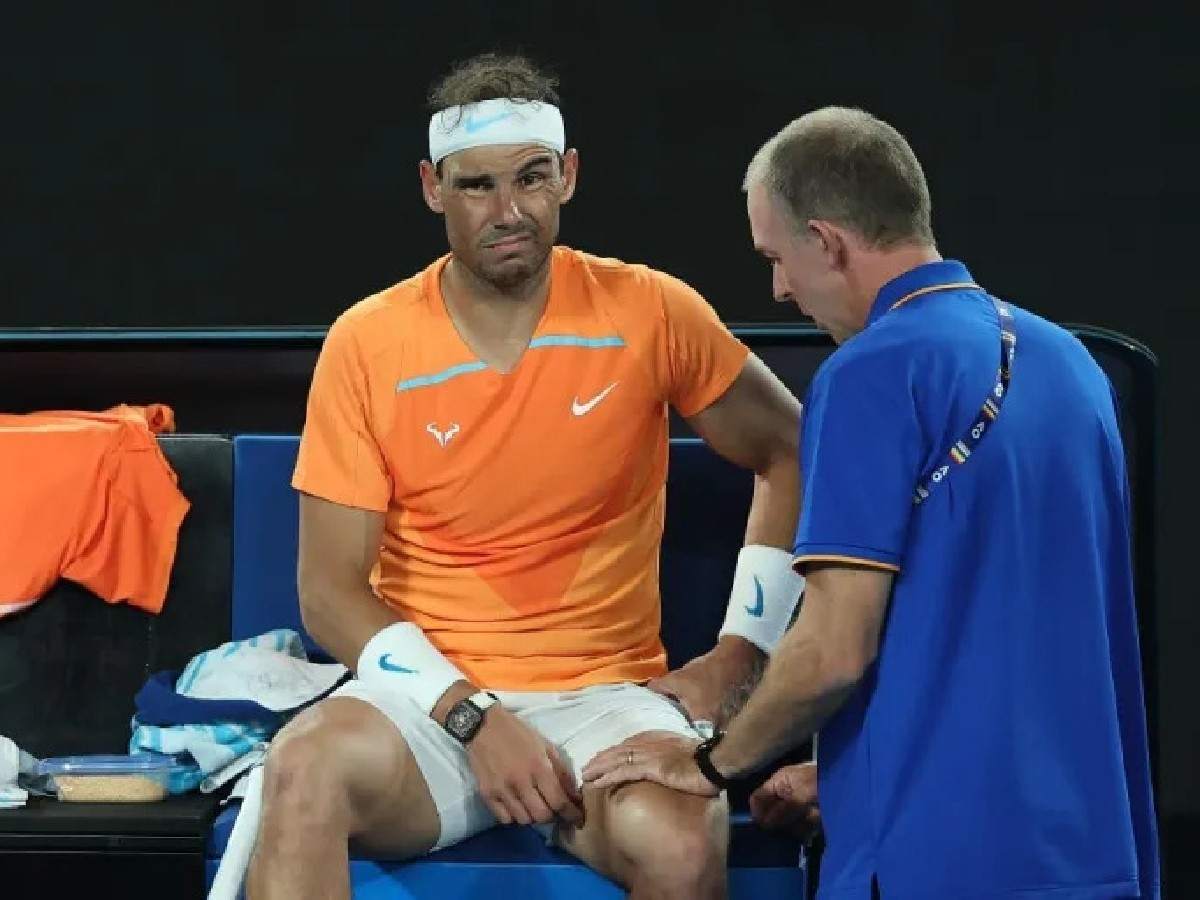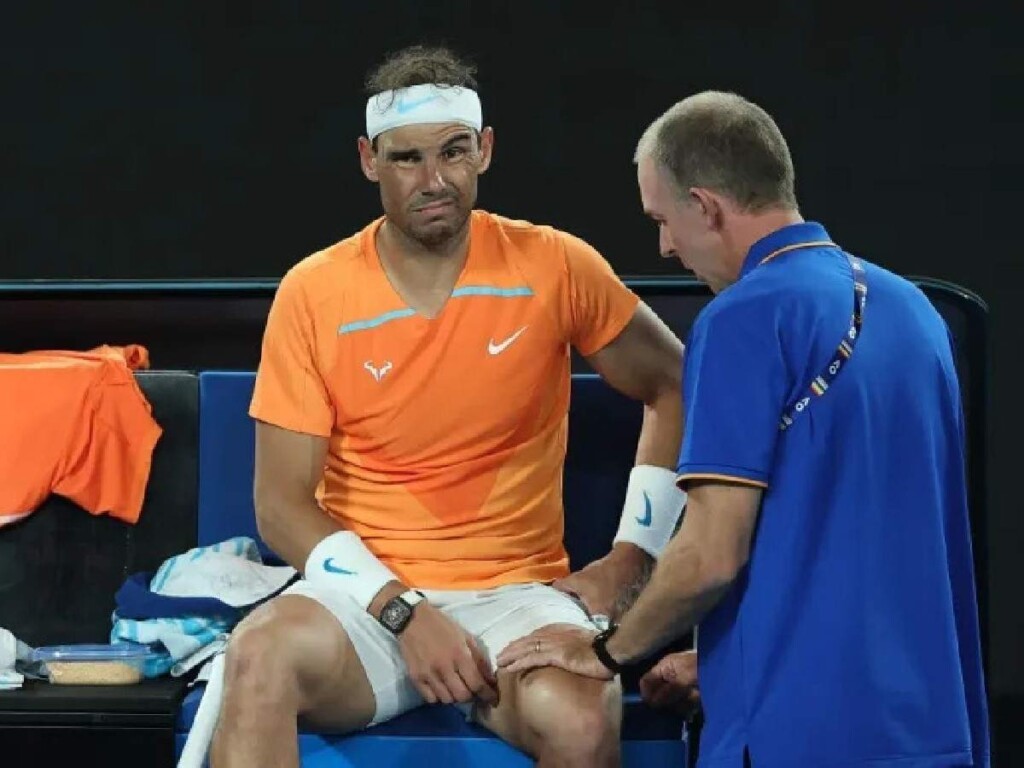 If he does play, singles or even doubles in Davis Cup, he becomes eligible to represent Spain in the 2024 Paris Olympics. The qualification criteria put out on the ITF website for the Paris Olympics are clear. Rankings will count, as of June third week in 2024. There are direct acceptances and quotas for various regions.
Nadal will be holding on to a protected ranking, which is the case usually when a player takes a long break. Injuries and long absences mean a player can hold a protected ranking so that he or she does not drop way down. As per the latest ATP ranking, Nadal is at 15.
For the record, many women players have held on to a protected ranking when they have gone on a maternity break. From Serena Williams to Sania Mirza, the protected ranking helped them come back to tournaments and ensure they were not way down in rankings. Sania played the Tokyo Olympics doubles with a protected ranking. There was also a protected-ranking singles slot for Yuki Bhambri. As he missed the bus due to injury, Sumit Nagal went to Tokyo in 2021 as an Indian representative.
One must also consider the importance of the Olympics for Nadal as he is yet to win a medal in it. His heart longs for one such medal, which champions like Andre Agassi won in 1996 in the Atlanta Olympics and Andy Murray in 2012 when the Olympics were held on Wimbledon grass. Nadal is still in with a chance to appear and compete at the Paris Olympics, though from now till Jun 2024, there are so many variables.
It was also interesting to read on Saturday how Alcaraz has talked of Nadal being his role model. Alcaraz has been quoted as saying he would have loved to play doubles with his senior icon from Spain at the Paris Olympics. If Alcaraz is ranked in the Top 10 next year, he will get into singles. Then again, the ITF is so biased towards singles specialists, Alcaraz could still make the Olympics doubles draw and chose his partner. If that happens, Nadal will again be in with a chance.
All this is a bit speculative, no doubt, but the window of opportunity does exist for Rafael Nadal. On an emotional quotient, even a doubles medal in 2024 in Paris at the Olympics could be a big one for Rafael Nadal. Interesting, isn't it?
In case you missed: