Rafael Nadal and Roger Federer has been fierce on court rivals but great friends out of it. Both the players competed with each other but also supported one another in time of need thus, helping each other to develop into some of the greatest tennis players world had seen.
This competition also helped them to develop a relationship which is considered by many 'extraordinary' and 'special'. However, the seeds of this bond was placed during the Wimbledon 2005.
Eminent journalist Luigi Gatto shared this story on social media.
This story on Federer and Nadal in 2005 🥹♥️ pic.twitter.com/I38WLjUqV4

— Luigi Gatto (@gigicat7_) March 31, 2023
"This story on Federer and Nadal in 2005," the caption read.
Rafael Nadal won his career's first French Open title in 2005. On the road to the final, he also beat Roger Federer in the semi-final round of Roland Garros. Soon the Wimbledon began and he wanted a partner he could practice with. He considered Roger Federer suitable candidate for this.
But the Spaniard was feeling too shy to approach the Swiss. Hence, he asked then ATP's director of Player Relations, Vittorio Selmi to make the request on his behalf. Selmi instead asked Nadal to approach Federer personally. But he did inform then World No.1 about it.
So, one day, while Nadal was in the player's lounge, Federer strolled in and exclaimed loudly to Selmi :"Do you know why this guy doesn't want to practice with me?"
Rafael Nadal blushed upon hearing this. He was knocked out of the tournament by Gilles Muller of Luxembourg in the second-round. Meanwhile, Roger Federer won The Championships for the third time in a row.
"We have a good relationship. Federer is a calm and quiet man, a good person. He's nice that is the most important thing," Rafael Nadal said on his relationship with Roger Federer.
Keep Exploring: "Best ambassador for tennis," – Iga Swiatek gets a thumbs up from fans as she completes first year as World No.1
Roger Federer and Rafael Nadal's special relationship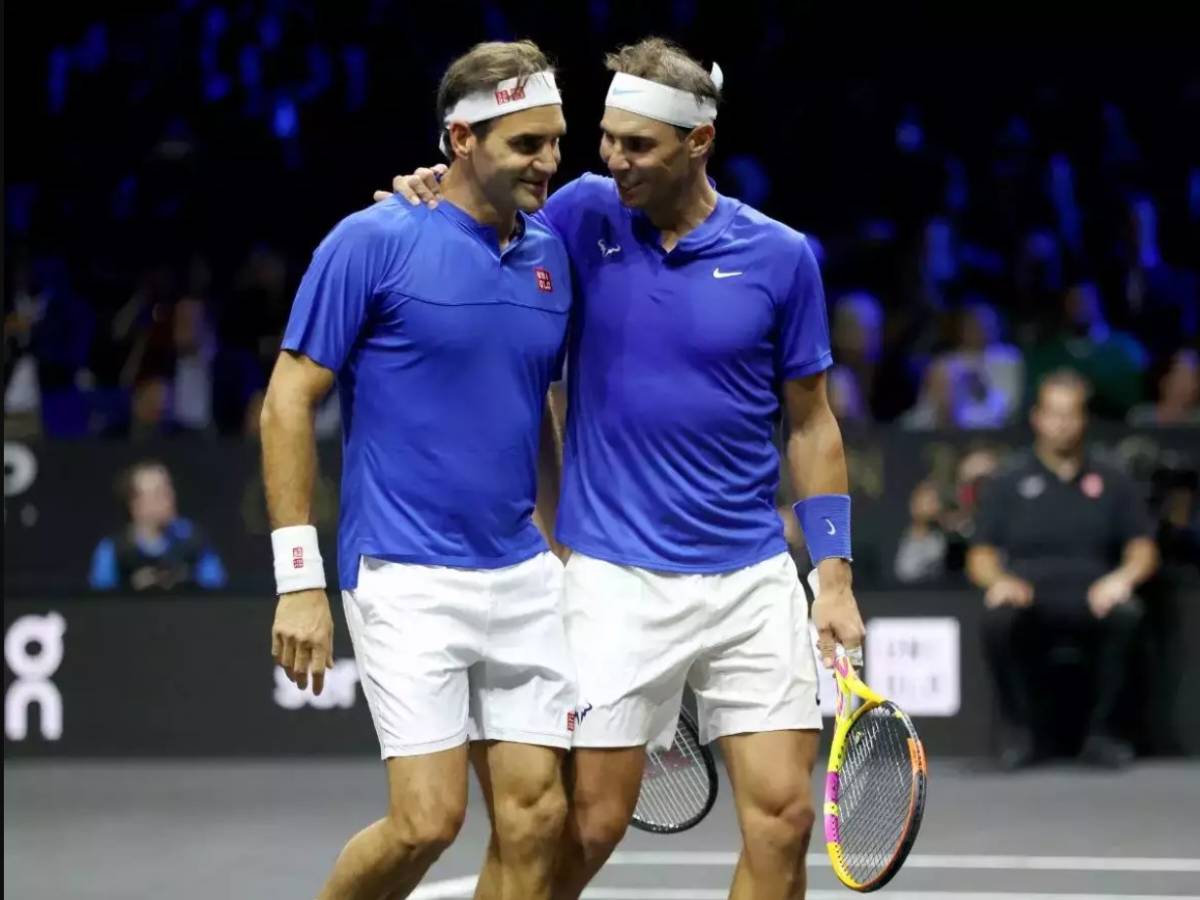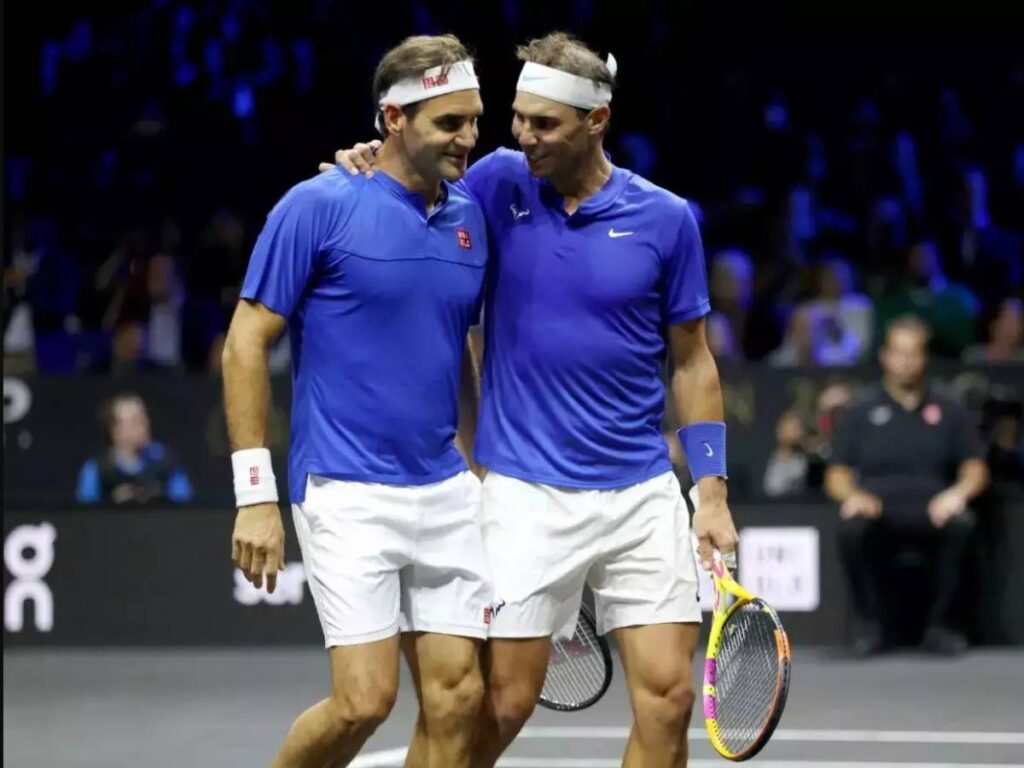 The two players are inarguably the two greatest players the sport had ever seen. They also presided over a span which many critics suggest the "Golden generation of tennis". Both the players along with Andy Murray and Novak Djokovic redefined the sport and made it popular across the world.
But it was their rivalry that was legendary. Both the players competed against each other in various tournaments across the world in a span that lasted for almost two decades. Roger Federer and Rafael Nadal has came across each other 40 times. The Spaniard lead this match-up 24-16.
Their first encounter was in the Round of 32 of the Miami Open 2004. Rafael Nadal won that match 6-3, 6-3. However, Roger Federer had the last laugh. He defeated Rafael Nadal in the semi-final round of the Wimbledon 2019 7-6 (7/3), 1-6, 6-3, 6-4.
But when Roger Federer decided to retire after playing his last professional match, he chose Rafael Nadal as his doubles partner. The legendary pair appeared for Team Europe against Team World's Jack Sock and Frances Tiafoe at the Laver Cup 2022.
This is considered by many as one of the most emotional nights sport has ever witnessed. But the most iconic pictures of the night were both the players crying after the match with their hands in each other's hands.
In case you missed it: