Rennae Stubbs made Twitter a battlefield among tennis fans as she opinioned that Novak Djokovic is the "most dominant player on all surfaces". As seen in the replies and retweets, Rafael Nadal fans are the ones who mostly disagreed with this. The tweet got enough engagements already as Djokovic fans and Nadal fans created a war out of it.
As quoted by Stubbs, "Novak Djokovic is the best player in the world. 21 slams, 38 masters, 6 ATP finals. Insane numbers. No matter who your favorite player is between Roger, Rafa & Novak, you can't deny he's the most dominate(dominant) player on ALL surfaces. Hard, grass, clay & indoors. can't wait for the Australian Open"
She further replied to some of the Nadal fans stating that Nadal is the GOAT on clay alone and this is not a popularity contest. Pointing to the fact that Rafael Nadal has the most number of social media followers among tennis players, she further quoted, "Ah I said on ALL surfaces, NOT on clay. We all know Rafa is the GOAT on clay. Not even close, but he's never won ATP Finals indoors. At some point the GOAT has to be about all surfaces as well as the slam count. It's not a popularity comp. If it was Roger/Rafa win that every time"
Rennae Stubbs has stated many vital stats to back her Djokovic claim. Though the number of major titles is one less than Rafael Nadal, He has won the record number of Masters 1000s titles with 38 (2 more than Rafael Nadal) and 6 ATP Finals titles (joint-record with Roger Federer).
Novak Djokovic fans as expected celebrated this tweet and quote tweeted the same using statements that "Raenne has seen the light" and they considered this to be a huge recognition for their idol as Stubbs was not a great fan of his before. Some Djokovic fans stated "U-turn" by Raenne and some opinioned this as "Haters turned to fans".
One of the main counter-argument by Nadal fans as seen from the tweets was that "indoor" is not a surface but just a condition. They also pointed out the way the Serbian opted to play indoors when the sun was shining outside in the Wimbledon 2018 Semi-finals because the said "dominant player" is afraid of the Spaniard in an "outdoor sport".
Nadal fans were also seen asking how a player can be considered "complete" if he can't play in windy conditions and has a negative head 2 head against his biggest rival Rafael Nadal in Grand Slams, that too by trailing 1-2 in US Open which is played in the Serbian's "favorite" hard court.
Rafael Nadal vs Novak Djokovic – battle for ages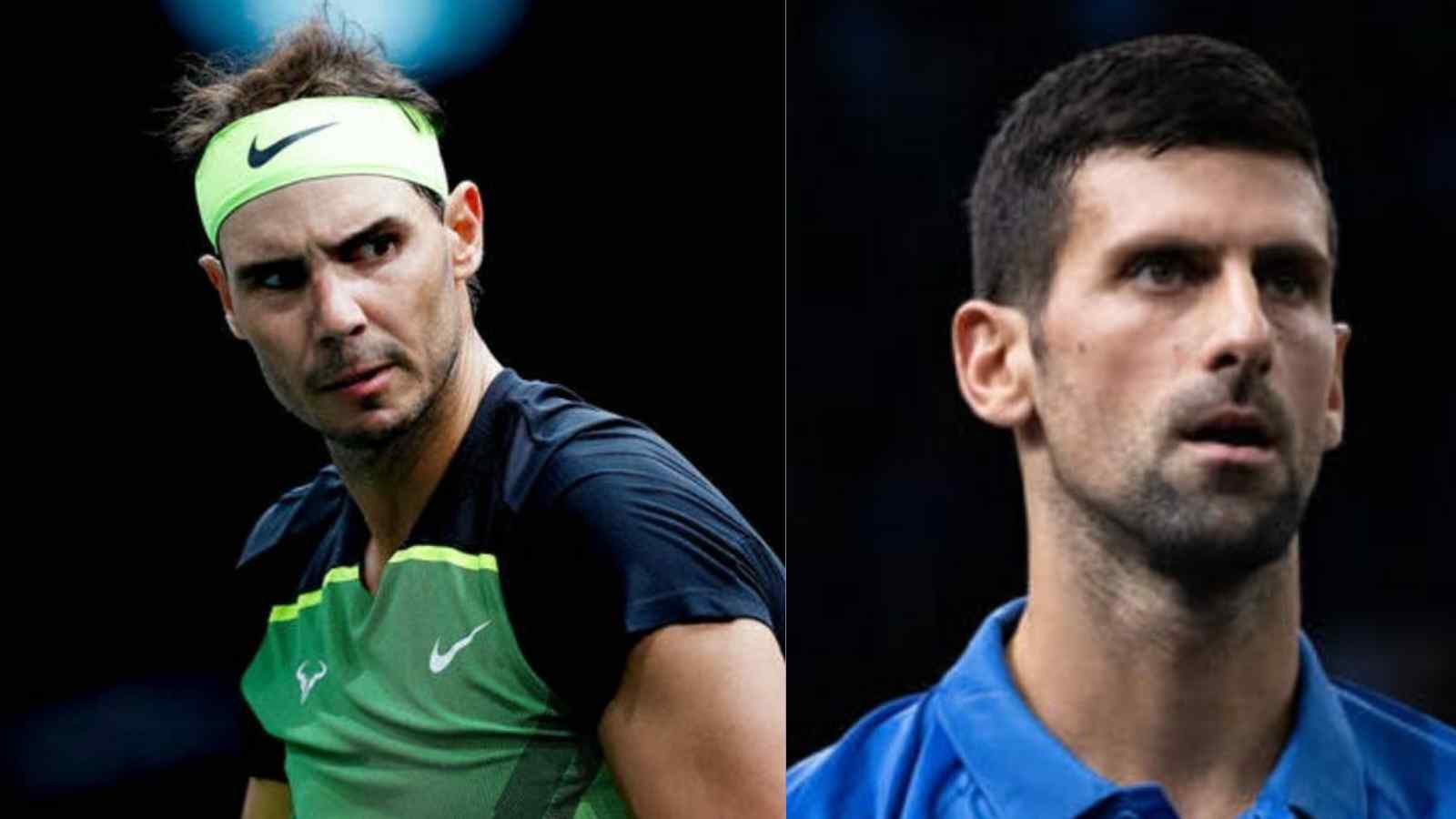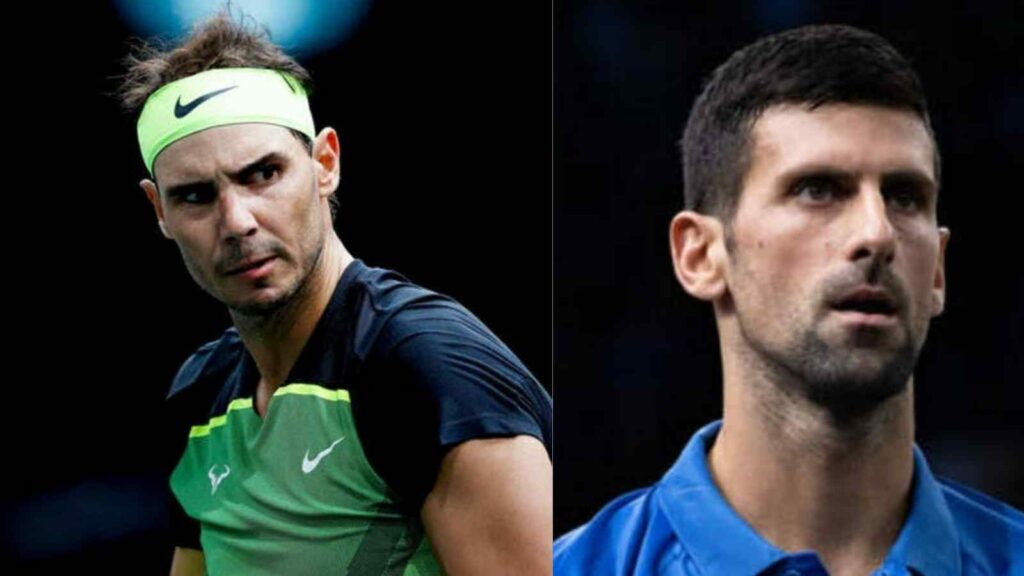 Rafael Nadal and Novak Djokovic have played the most number of matches against each other in men's tennis history. out of the 59 battles between them, Novak Djokovic leads the head 2 head by the slightest of margins 30-29. Novak Djokovic leads the hard court battles 20-7 whereas Nadal leads the clay court matches 20-8. They are tied on Grass 2-2. Djokovic also leads 15–13 in finals of all levels they played against each other.
When it comes to Grand Slam matches, The Spaniard has a comfortable lead over the Serbian 11-7. Nadal leads in the French Open 8-2 and US Open 2-1 whereas Djokovic leads in the Australian Open 2-0 and Wimbledon 2-1. They both have met on each of the 4 Grand Slam finals as well which Nadal leads 5-4 (3-0 in the French Open finals, 2-1 in US Open Finals, 0-2 in the Australian Open finals, and 0-1 in the Wimbledon final)
Both of the players have a winning head 2 head against fellow member of the Big 3-Roger Federer. The Spaniard leads the head 2 head here by 24-16 whereas the Serbian leads by 27-23. In Grand slams also, Federer trails both Nadal(4-10) and Djokovic(6-11)
Rafael Nadal has won 30 tournaments which the Serbian has never won and the Serbian has won 28 tournaments that the Spaniard was never able to win. Out of all these, the ATP finals is the biggest tournament that Nadal is yet to win. In the case of Djokovic, it is the Olympic singles gold.
Currently, Rafael Nadal has 22 major (highest ever) and 92 ATP titles(highest among active players). Novak Djokovic has won 21 majors and 91 ATP titles until now. The battle between the 36-year-old Spaniard and the 35-year-old Serbian is still going strong and the tennis world is looking forward to seeing more of them in the coming years.
Also Read: Novak Djokovic reflects on his physical and mental health after encountering tremors during the 2022 ATP Finals
Also Read: HEARTBROKEN: Diego Schwartzman and Victoria Azarenka amongst disappointed spectators at Lionel Messi and Argentina's opening match defeat against Saudi Arabia at the 2022 FIFA World Cup