Reilly Opelka has been quite vocal lately about his disapproval of the doubles format. He recently strengthened his stance on this aspect by saying that the continuation of the ATP doubles tour could prove harmful to the economic side of professional tennis.
On the Craig Shapiro Tennis Podcast, Reilly Opelka, said, "I'm just speaking what I feel is the truth,". He further added, "It's really hard to argue with facts and math. If they can present a point to me at the ATP 250 and 500 level that shows that they bring in the money that costs to have them there, let alone prize money, then perfect. But the numbers point to me."
For context, Reilly Opelka is known for his giant stature, standing at 6 feet 11 inches tall. He has been out of action due to multiple injuries, but his stance on the double format of the ATP has been firm. Opelka was bold enough to say that the ATP should just 'get rid of' the doubles format.
That's not all, the tennis professional tried his best to justify his stance during the podcast. He said that he is not trying to negatively impact the careers of players, and the players outside the Top 100 will be provided with more assistance if the costs from the doubles are freed up. Opelka is not unfamiliar with the doubles format, as he and Jannik Sinner won the 2021 Atlanta Open men's doubles.
Also Read: Carlos Alcaraz drawn in the same half as Novak Djokovic in the French Open
Reilly Opelka's unforgettable moment of his career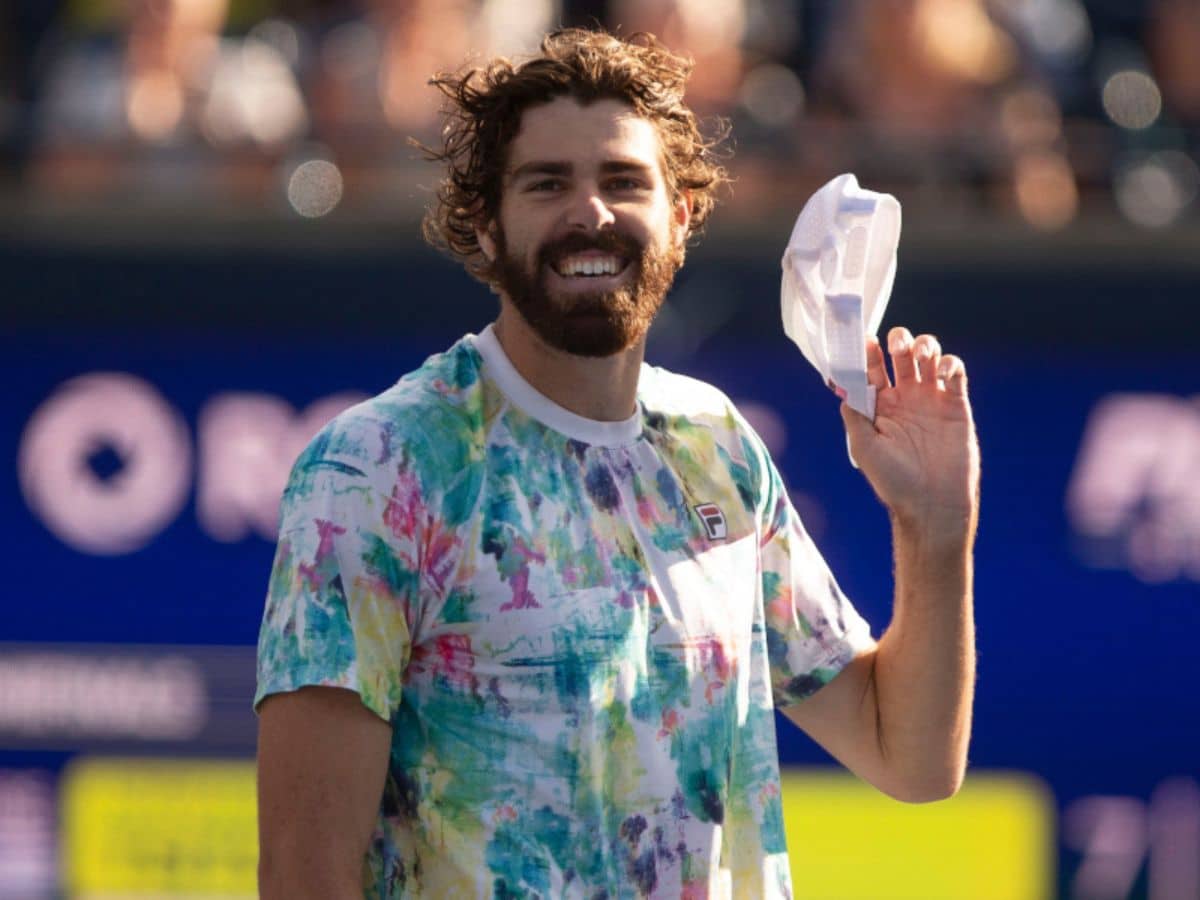 Reilly Opelka recently mentioned that special moment of his career he will never forget. During an interview with Players Tribune, Opelka said, "As basic as it sounds, my first ATP point, I started treating it like a business. Motivated me to start training more in-depth and focus on the little details – eating, sleeping,".
"Makes me feel totally independent, with total freedom. No restrictions,", said Reilly Opelka about tennis. Furthermore, Opelka even talked about how playing tennis makes him feel free and gives him a sense of freedom. 
Opelka has been out with an injury but is determined to come back and compete as a top player. His first ATP point was a turning point in his life because it made him treat his career as a business. It helped him get more disciplined and work harder.
In case you missed it: