Arbaaz Khan, an Indian movie actor is known to the tennis fraternity already for his similar looks to the Swiss legend Roger Federer. He has now come up with an advertisement in which he is portrayed as the legend himself. Arbaaz has done quite a convincing job on the charade. The internet has taken over the same with hilarious tweets and befitting replies.
The commercial has been kept quite funny. Arbaaz Khan can be seen preaching tennis lessons in life despite himself playing below average. In addition to hurting his ankle, he was also seen saying some swear words in Hindi. Then instead of playing a tennis forehand, he plays a proper cricket shot. Then in the ad, Arbaaz explains how he won 20 Grand Slams and become the greatest player ever.
Arbaaz khan further says in the video, "I've always believed that hard work is key. Take it from a five-time US Open champion that you must always play to your strengths." The moment the ad went on air, tennis fans went to sneak peek at the actor's profile and share hilarious memes.
Also Read: "She is going to be a force to be reckoned with," Monica Puig backs Emma Raducanu for more Grand Slam wins despite recent struggles
Roger Federer is reported to be back in Wimbledon as a commentator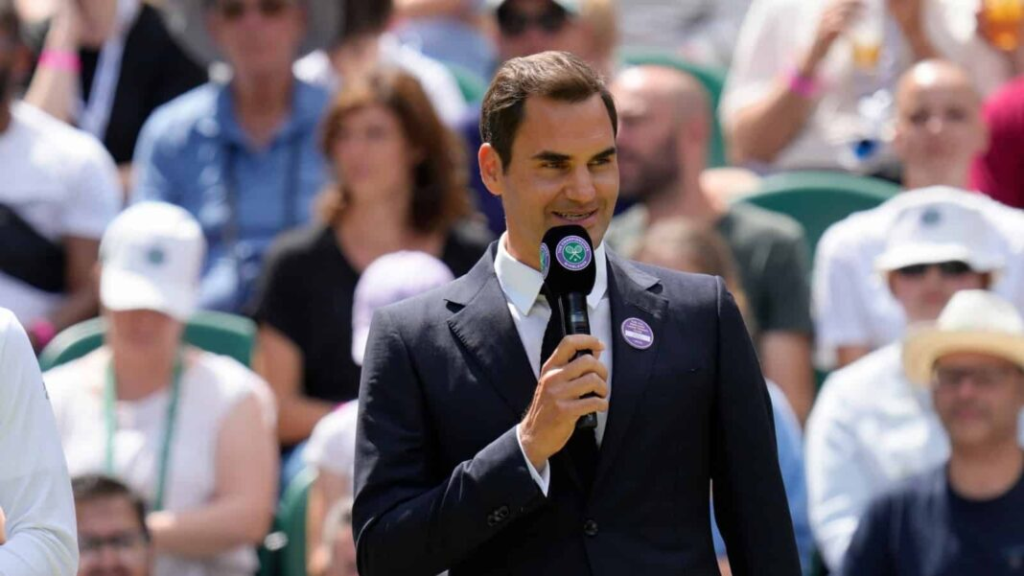 The Swiss Maestro Roger Federer retired from professional tennis last year. His farewell match was in Laver Cup playing doubles with his biggest rival Rafael Nadal. The 20 Time Grand Slam Champion has always been a fan favorite. This is not just because of his on-court records but also due to the gracefulness he has shown throughout his career off the court as well. The etiquette of Federer is apt for being in the commentary box of Wimbledon and the tennis world is waiting for the official confirmation.
Wimbledon has always been home to the best commentators. There were the likes of legends like John McEnroe, Pat Cash, and Jimmy Connors seen in the commentary box. Tennis fans are already excited to see Federer back in Wimbledon but the official confirmation has not been done yet.
Many greats have become great commentators in the past. Federer has his natural class and has been a good speaker too. If it happens, the way he is going to explain the details during the match is going to be a surreal experience. Especially if Rafa or Djokovic plays and he does the commentary, being a person who graced the courts for almost 2 decades with them and knows all their antics during the match.
In case you mi
Mikaela Shiffrin "keep it rolling" recalls Roger Federer and Aleksander Kilde's advice following failed World Championship attempt