Elena Rybakina's advance to the final of the Australian Open is one of the most unforgettable stories of the 2023 edition. Her bullet-paced aces dispatching the opponents one after another are the talk of the town. The grace displayed by her on the court despite the challenges caused by her Russian origin defined her game throughout the tournament. 
The reigning Wimbledon champion outclassed 2012 and 2013 Australian Open champion Victoria Azarenka 7-6, (7-4), 6-3 to seal her first final spot Down Under. Azarenka is not the only big name that she gunned down. On the path to the title clash, Rybakina overpowered Danielle Collins, World No.1 Iga Swiatek, and 2019 French Open champion Jelena Ostapenko. 
Before the start of the tournament, no one picked her as the favorite. She was even relegated to one of the outside courts of Melbourne Park which was not appropriate for someone winning a Major just a few months back. But nothing bothered the 23-year-old.
Rybakina embraced all the efforts to discredit her as a source of motivation. "Well, I guess it's a motivation to win even more," Rybakina said after defeating Danielle Collins in the third round. 
The Kazakh player has opened up about her childhood days and who inspired her the most in her tennis journey. As she is of Russian origin, most fans out there will guess former World No. 1 Maria Sharapova as her idol but this is not the case. 
Related: Victoria Azarenka asked to remove her PSG shirt before the 2023 Australian Open semi-final
Roger Federer is Elena Rybakina's idol, not Maria Sharapova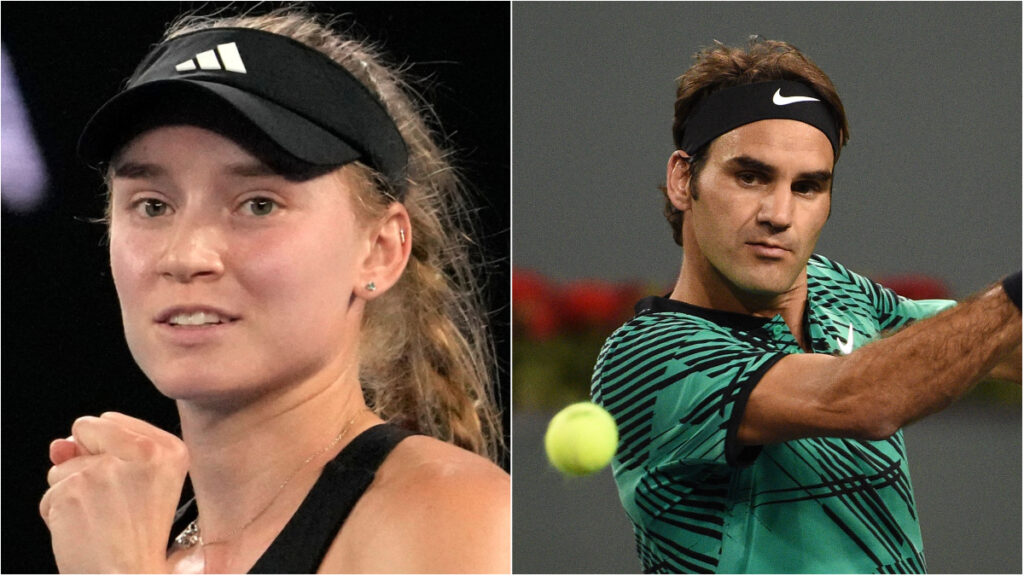 Elena was asked in a press conference if she ever idolized Maria Sharapova as she grew up in Russia. She revealed that the Swiss maestro Roger Federer was and still is her idol. From the women's side, she refused to pick a name. 
"I would say I didn't really have an idol when I was younger, I was just playing tennis after school. I didn't have much time to actually watch tennis. The idol was for me, like, and still Roger Federer. From the woman's side, I would say that I like just to watch if I had the chance, different players. I won't say from the woman I had like an idol," Rybakina said. 
In the final, Rybakina will face No.5 Aryna Sabalenka on Saturday at Rod Laver Arena. The Belarusian is an ominous form and is yet to lose a set in the tournament. The clash will definitely be a thrilling one as the fans await a new champion to be crowned in Melbourne. If Rybakina manages to win the title she is guaranteed an entry into the top 10.
Continue Reading:
Sania Mirza and Rohan Bopanna lose an emotionally mixed doubles final at the Australian Open
Rafael Nadal gives an important update on his hip injury suffered at the Australian Open