Before exiting the Grand Slam by losing to Elena Rybakina in straight sets in the semifinals at the Australian Open, Victoria Azarenka was told to remove her Paris Saint-Germain shirt. As a self-professed "soccer mom", the 33-year-old wore the shirt in support of the football club during the warm-up leading up to the semi-final.,
The shirt was worn by the two-time Grand Slam champion thanks to her son, Leo. Azarenka's son is an avid fan of football and wishes to play professionally. Azarenka was forced to take off the shirt after arguing with the chair umpire, and she then warmed up in her regular attire.
"They told me to take it off twice because I had a different shirt," she told reporters after losing the match. "I think it's the issue with the sponsorships. I guess the logos are too big … I know that I'm not allowed to play in that. I knew those type of things."
The sports star also said that she wanted to match her son's white jersey, which he wore to practice. She elaborated that she should be allowed to wear whatever she wants as long as she does it for her "own reasons." That was the smaller of two setbacks for Victoria Azarenka on Thursday, as her quest for a third Australian Open championship came to an end.
Azarenka also lamented the lost opportunities for Rybakina. She commented on her inability to capitalize on potential points and her consistent errors. Ultimately, she couldn't keep up with the reigning Wimbledon champion. Nevertheless, it is remarkable that she could come back to the top of her game in the Australian Open after a decade.
Explore: "I think I hit really slow balls today," Aryna Sabalenka jokes about her forehand speed after her semi-final win at the 2023 Australian Open
Azarenka slaps back at reporters for questions regarding pro-Russian war supporters at Australian Open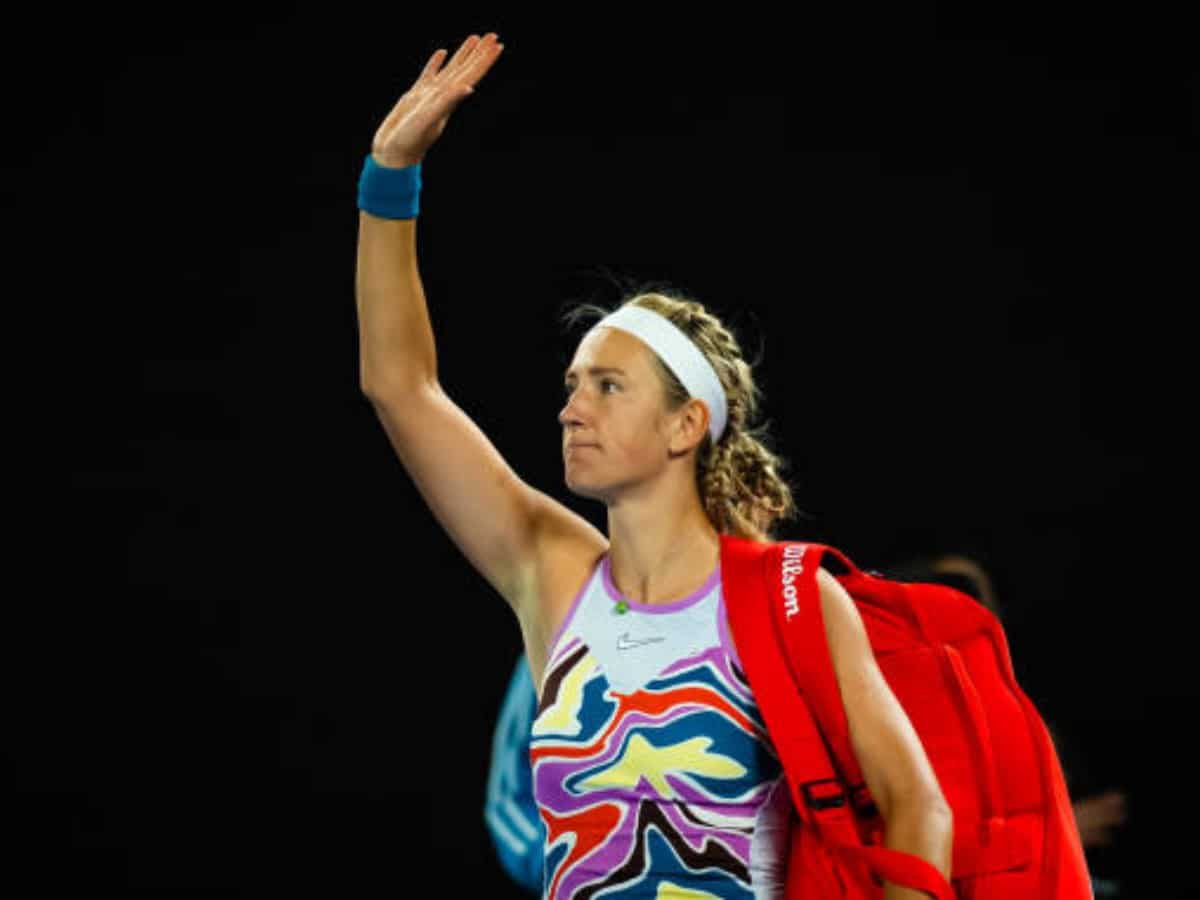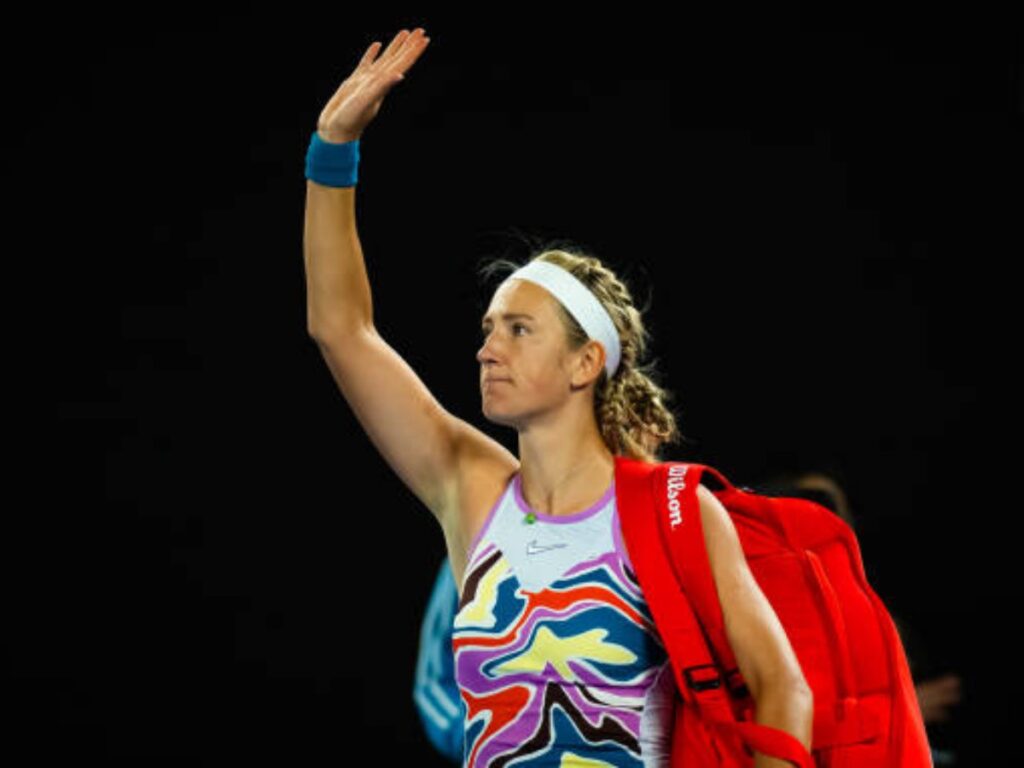 Vika also reacted to inquiries about supporters waving pro-Russian banners at the Australian Open. Novak Djokovic's father was caught on camera posing with the group. When asked if this constant talk of issues bothered the player, Azarenka sarcastically commented that it was because of the reporters themselves that the issue was a big deal.
She argued that these issues had "nothing to do with players". No matter her answer, it was going to be politicized and twisted into a narrative. Azarenka also said, " These incidents that in my opinion have nothing to do with players, but somehow you keep dragging players into it. So what's the goal here? I think you should ask yourself that question, not me."
Controversy rose after pro-Russian flags were seen in the crowd in footage uploaded on Youtube. Where Djokovic's father can be seen standing. The supporters were also holding up the "Z" war symbol. Russian and Belarusian flags are banned at the tournament, following the Ukrainian ambassador's request.
In case you missed out: