Former world No. 1, Victoria Azarenka, is back in the semis of the Australian Open after a 10-year gap. She defeated the American, Jessica Pegula, in straight sets, 6-4, 6-1, in an hour and 37 minutes. Vika dominated throughout the match, breaking Pegula's serve five times, and won comfortably.
This will be her ninth semifinal overall and the first one after the 2020 U.S. Open. In the post-match interview, she talked about her preparations for coming into the tournament and also her experience of playing in the major as a mother. 
Speaking on her victory Vika said "It hurts to beat [Pegula] because I want her to do well and she'd; been playing amazing. We had so many rallies, I wanted to try and stay there and take my opportunities because otherwise she would. I executed my game plan really well and I'm so proud to be in a semi-final of another grand slam."
The great Rod Laver has come to watch the match, and he approved of Vika's game. He waved to the crowd when Vika said she hoped the audience had enjoyed her game tonight.
Related: "It's my weapon on the court," Elena Rybakina talks about her serve as she reaches the Australian Open semis
Victoria Azarenka reflects on playing as a mom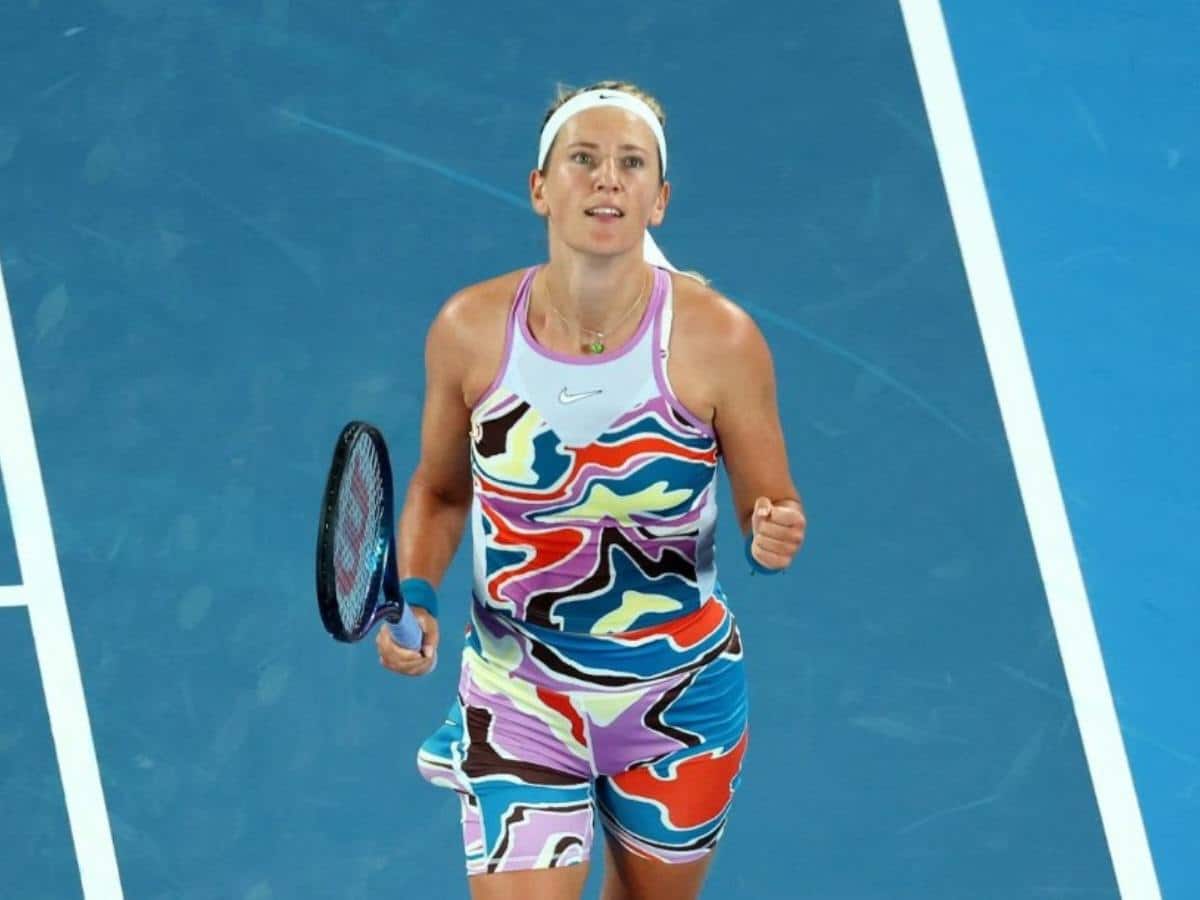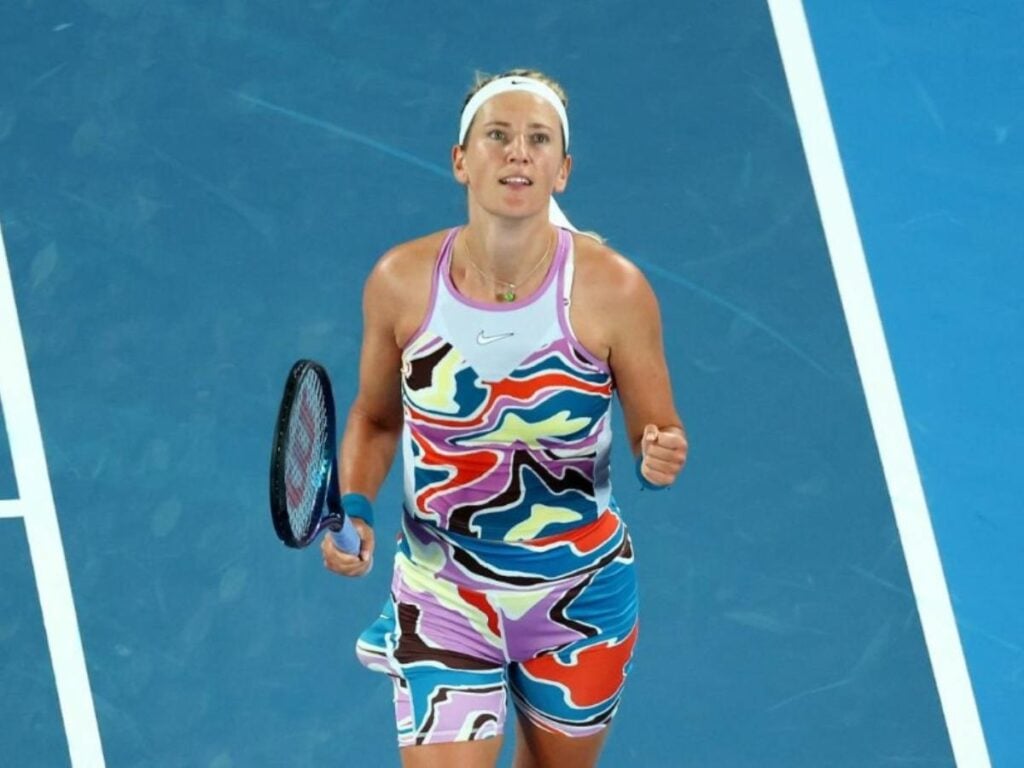 When asked about her challenges coming into the major, playing as Leo's mom, she said "Doesn't really care so much [about tennis] – he worries more about his football and when we're gonna go play again but he's watching matches and he wants me to be home. It's my dog's birthday too"
Vika also went on to give insights about her preparations coming into the major and said "My tennis wasn't bad last year but I wasn't really there mentally and I played with a lot of fear. It's difficult to be brave when you feel anxious and hesitant so I worked a lot on my mindset, challenging myself because sometimes you can become conservative so I thought I'd be open-minded and try new things."
This is Vika's 47th main draw match win, and she now equals Steffi Graf's record and is in sixth place in women's singles in the Open Era. She will be facing Elena Rybakina in the semifinals, and it will be an exciting match ahead. 
Continue Reading:
"Got outplayed and outclassed," Alex de Minaur clears his stance on Novak Djokovic's injury comments
"Loves to retire when he is down," Fans unimpressed by withdrawal of Sebastian Korda due to 'apparent' wrist injury in the Australian Open quarterfinal match against Karen Khachanov