Serena Williams' husband Alexis Ohanian has always talked openly about parenting and his style of parenting while having fun. A week before American Mother's Day, Ohanian took to Twitter to talk about the importance of engaging with one's kids even if it is for a few minutes. He tweeted how this is something that should not be underestimated.
Elon Musk was quick to give his nod of approval for the Tweet. To which Alexis Ohanian replied by saying that he is quite intrigued about how Elon spends time with his own lids. Ohanian said "You (Elon Musk) should speak more about how you think about the time you spend with your kids. Lots of folks out here, including me, would be interested (and better off hearing you talk about it)."
Ohanian is not just famous for being Serena William's husband but is an Entrepreneurial giant himself. He is the founder of Reddit, 776 and is a notable investor. Alexis Ohanian has been very outspoken about parenting and especially about raising a daughter. His social media feeds are full of intimate and happy moments he shares with his daughter Olympian. Ohanian is also a strong promoter of women's sports.
He has funded the Los Angeles team for the soccer league, Angel City FC. He is occasionally spotted watching the matches along with his daughter. Alexis Ohanian and Serena Williams are expecting their second child in 2023.
Keep Exploring: Andre Agassi once SPARKED controversy by claiming it was difficult to concentrate with 'hot' models as ball girls.
Serena Williams and Alexis Ohanian make a parent dream team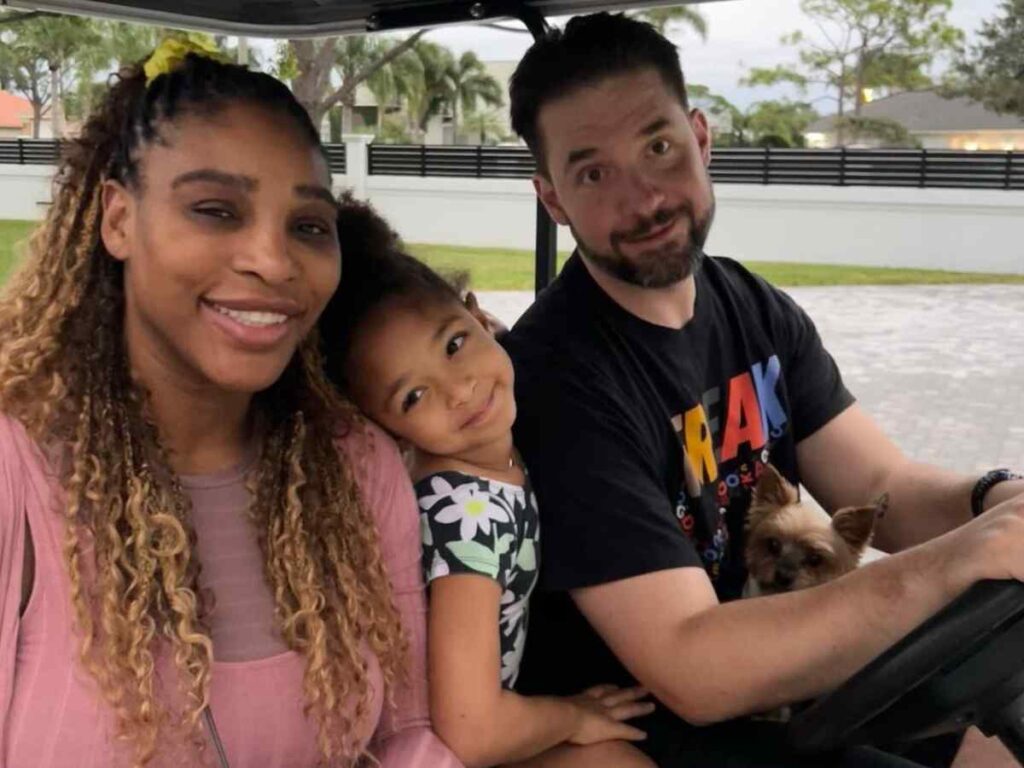 Though Alexis Ohanian himself feels he might not be the perfect father, his social media screams a different story. He is often seen having a great outdoorsy time with his daughter. Alexis's posts and photos suggest that he really does spend a great deal of quality time with his daughter. He also looks very engaged with his daughter in some activities or the other in some of these posts.
Some of their posts are about how they cook together and play different sorts of games, some invented by Alexis himself. This gets people very excited and also melts their hearts. Alexis Ohanian is the poster boy of a Good Dad movie.
Serena Williams on the other hand is also very hands-on with her kid.
Her stories about skiing with her daughter, going to art galleries, modeling, or similar ones leave Serena's fans wanting for more. But her most popular stories with her daughter Olympian are when the two practice tennis on the courts.
In case you missed it: