Carlos Alcaraz has won the Madrid Open yet again. The defending champion massively probed his skills to get a win against German Jan Lennard Struff. It was a match worthy of the final. Though the tennis played by both players was par excellence, what caught people's attention was Carlos Alcaraz's speech during the trophy presentation.
The 20-year-old Spaniard said, "I'm a big match player. I played 13 finals and won 10. In the tough moments, I can make the difference by doing some different things. Things that the others usually don't do." People are quite fixated on the last part of that short speech. Things that the others don't do. People feel this comment was very arrogant and tried to impose superiority over other players. Carlos Alcaraz was able to win the match by remaining calm and focused. He had to modify his game a lot to meet Struff's power and volley shots. Ultimately, the World No. 2 reigned.
Carlos Alcaraz is all set to re-claim the no.1 spot from Novak Djokovic in the Rome Open. He is currently in a very great form of his career. This clay season could be a clean sweep by Carlos Alcaraz if he continues to play like this. Perhaps he will only have to watch what he is saying, as the tennis fraternity is watching him very closely.
Keep Exploring: Roger Federer expresses hope to see recuperating Rafael Nadal and Novak Djokovic play at French Open
Carlos Alcaraz got a lot of flak for the interview on social media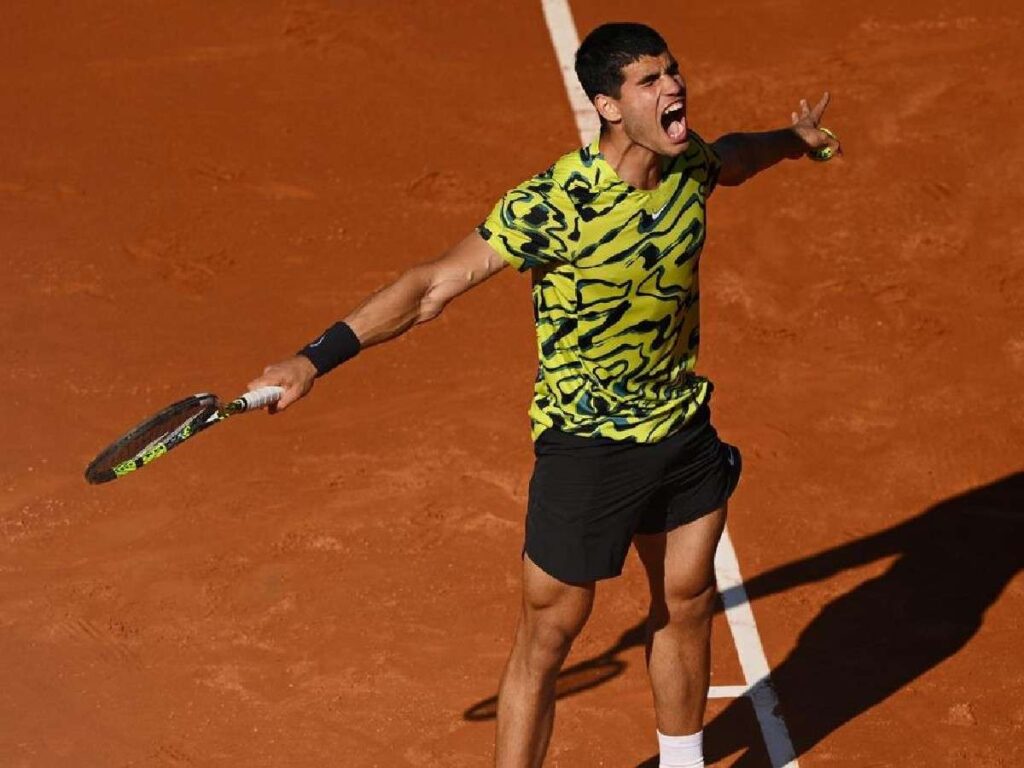 Tennis on Twitter lost their cool after listening to the speech. Many thought this was not a good display of humility by the Spaniard. They felt Carlos Alcaraz gets a lot of preferential treatment and support at big tournaments. Which is why he is able to do well at tournaments.
A group of tennis fans tried to critique the Spaniard's game ridiculing his drop shots. And they also believe that he is a bit overrated and would burn off quicker than many. A Novak Djokovic fan said that Alcaraz is no match for the Serb at Grand Slam level.
Obviously, there is a large group of Alcaraz fans who came quickly to his rescue.
Whatever the internet might be saying about Carlos Alcaraz, he is having one of the greatest moments of his tennis career. He was looking forward to defending his title at the Spanish capital as he means a big deal in the city. He is the face of Spanish sports, which is one of the largest sporting nations in the world. Twitteratis will continue to comment, but Alcaraz is currently enjoying the fruits of his hard work.
In case you missed it: