Casper Ruud's year in terms of tennis has been nothing short of miserable and this was only solidified by his early exit in the Madrid Open. His loss came against Matteo Arnaldi in the second round of the Madrid Open. Ruud was the French Open runner-up last year but he has struggled to maintain his consistency.
Casper Ruud had been an exceptional player at times and he achieved a career-high singles ranking of World No.2 in 2022. He became the highest-ranked Norwegian tennis player in history, but he has always struggled to maintain his consistency. Casper Ruud had made a name for himself by specializing in clay and thriving in smaller events.
Despite his poor performances, Ruud has been ranked in the New ATP Top 10 rankings. He sits in fourth place just behind Novak Djokovic, Carlos Alcaraz, and Daniil Medvedev. Fans have started questioning the reason behind Casper Ruude being ranked this high. The twitted post made by José Morgado revealing the rankings had comments like," Who invited Rudd", followed by crying emojis.
Tweets against Casper Ruud's high ranking have started emerging. He has been called a fraud.A fan Tweeted on 8th May,2023., "How's ruud number 4 ffs A f****ng fraud".
This is not the first time that Casper Ruud's consistency and his credibility as a player is being questioned as a fan Tweet from June 2022 stated," Casper Ruud is embarrassing, what a f**k*ng fraud that man is. Fooled the hearts of hundreds of thousands thinking that he is a good player." It is about time that Casper Ruud responds to his haters as he always had but his getting back to his top form is still in doubt.
Also Read: "Call out the bulls**t" – Tennis fans term the Madrid Open as 'failure' after it SNUBS Coco Gauff and Victoria Azarenka to address the crowd post their title triumph
A look at the ranking history of Norwegian star Casper Ruud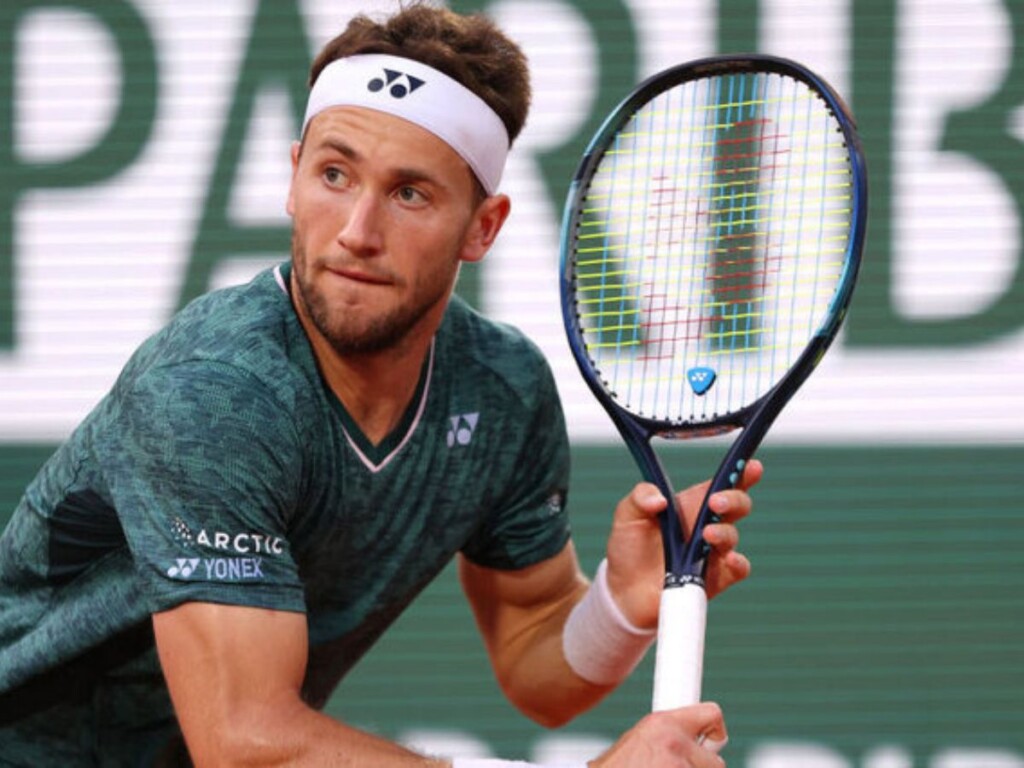 Casper Ruud, the Norwegian tennis star, has been making waves in the ATP circuit in recent years. With his consistent performances and impressive results, he has established himself as one of the top players in the sport. Let's take a closer look at the ranking history of this rising star.
Ruud first entered the ATP rankings in 2016, when he was just 17 years old. In 2017, he won his first ATP Challenger title in Seville, Spain, which helped him climb up to 208th in the rankings by the end of the year. The 2020 season was disrupted by the COVID-19 pandemic, but Ruud still managed to make progress in the rankings.
He reached the semifinals of the Italian Open, a prestigious ATP Masters 1000 event, and finished the year at 27th in the world. Ruud's breakthrough year came in 2021 when he won two ATP titles and reached the final of another. He also reached the fourth round of the Australian Open and the quarterfinals of the French Open. These impressive results helped him climb to a career-high ranking of 8th in the world in May 2021, making him the highest-ranked Norwegian male tennis player of all time.
As of May 2023, Casper Ruud currently holds the world's No. 6 ranking in men's singles tennis. He has already achieved so much in his young career and has shown that he has the potential to go even further. With his impressive work ethic and determination, there is no doubt that Ruud will continue to make his mark on the ATP circuit for years to come.
In case you missed it: