Serena Williams, the former world number one retired from the tennis world after being eliminated in the third round of the US Open. With her 23 Grand Slam singles titles and 73 WTA titles to her name, she is regarded as one of the greatest female athletes in the world who has been an inspiration for millions of people around the world that lasted nearly three decades.
Serena Williams has also won 14 Grand Slam doubles titles all with her sister Venus Williams and are an undefeated pair in the finals of the Grand Slams. She has also won four Olympic gold medals out of which three are in women's doubles with her sister. She has also won two major mixed doubles titles, both in 1998.
Also Read: Roger Federer opens up about the legacy that he and Serena Williams will leave behind them, says that they were "the bridge" between generations
The 10 unique hairstyles donned by Serena Williams
Apart from being a fierce opponent and many accolades throughout her career, she has been a standout when it comes to the choice of outfits with donning unique hairstyles over the years starting from wearing beads in her hair, to colored hair with top knot buns and finally ending it with crystals studded in her curly long hair on her farewell tournament.
All-white beads in black braided hair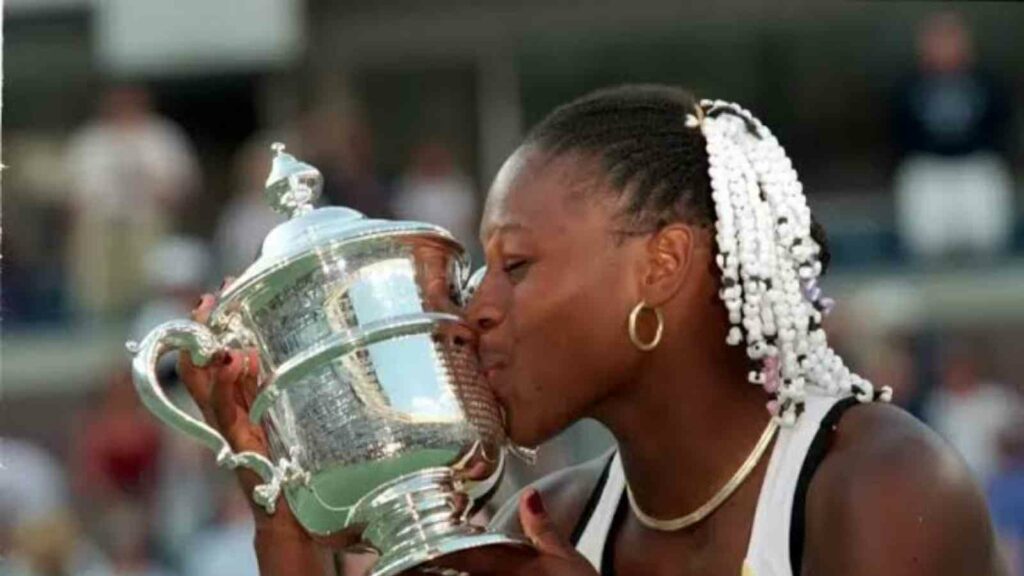 Serena Williams won her first singles Grand Slam title in the year 1999 at the US Open. She was wearing a yellow and black dress with all-white beads in her black braids.
Black and Auburn Microbraids
As she returned to defend her title at the US Open in 2000, Serena donned a different hairstyle. She had tied her black and auburn micro braids tied at her nape with a rubber band and a silver pin in her hair with diamond star-shaped earrings.
Blonde Microbraids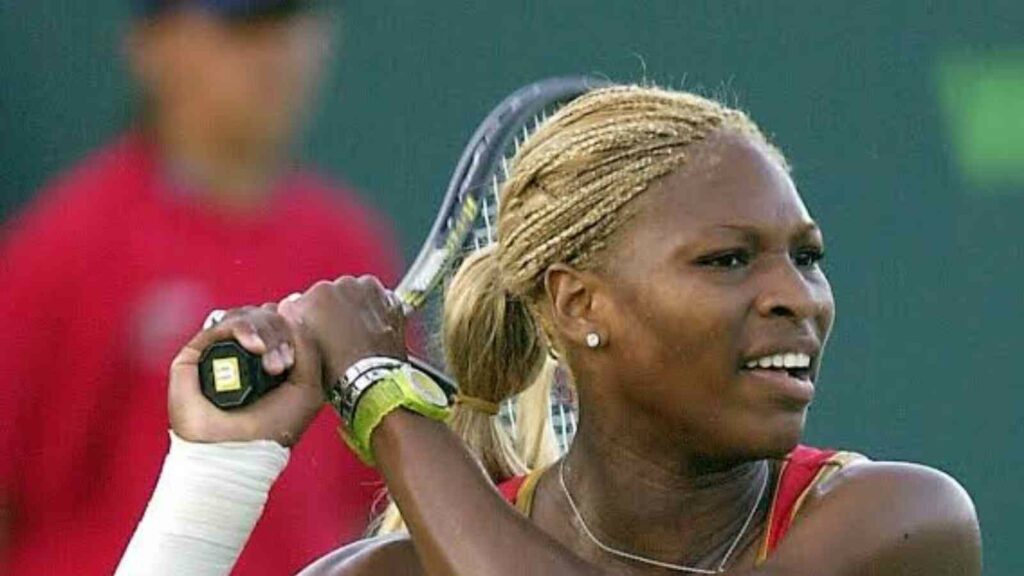 Serena's donned a new hair color during the Master Series in 2002 when her black and auburn highlights microbraids changed to full blonde color tied up at two different places one at the nape and the other slightly below it with diamond stud earrings, a lime green watch, and several bracelets on her left wrist.
Brown hair in a low ponytail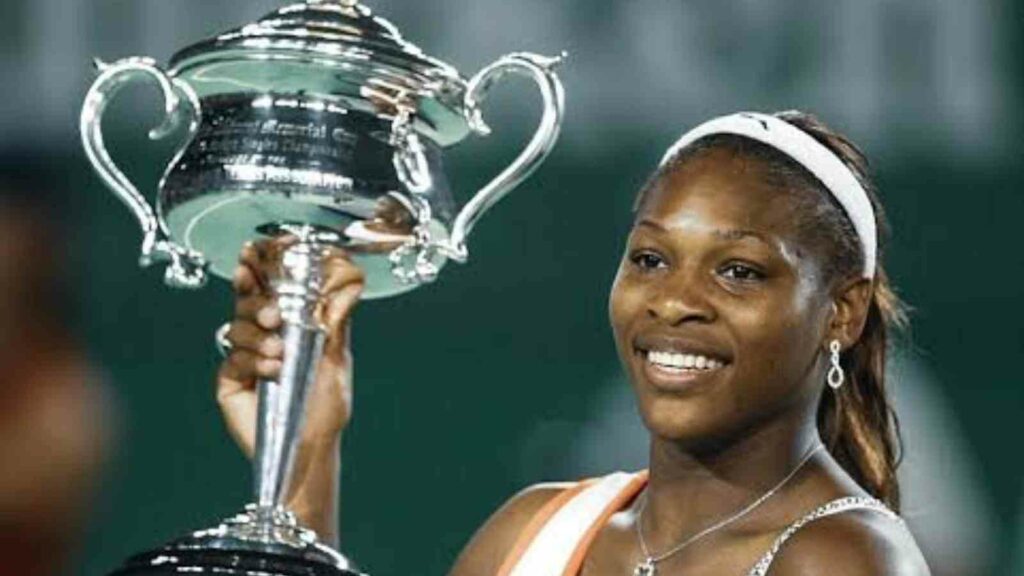 The former American player's brown hair was sliced back into a low ponytail with a white headband with drop earrings and a heart-shaped diamond necklace as she won her first title in Australia.
Chin-length loose dark brown loose curls with a Nike headband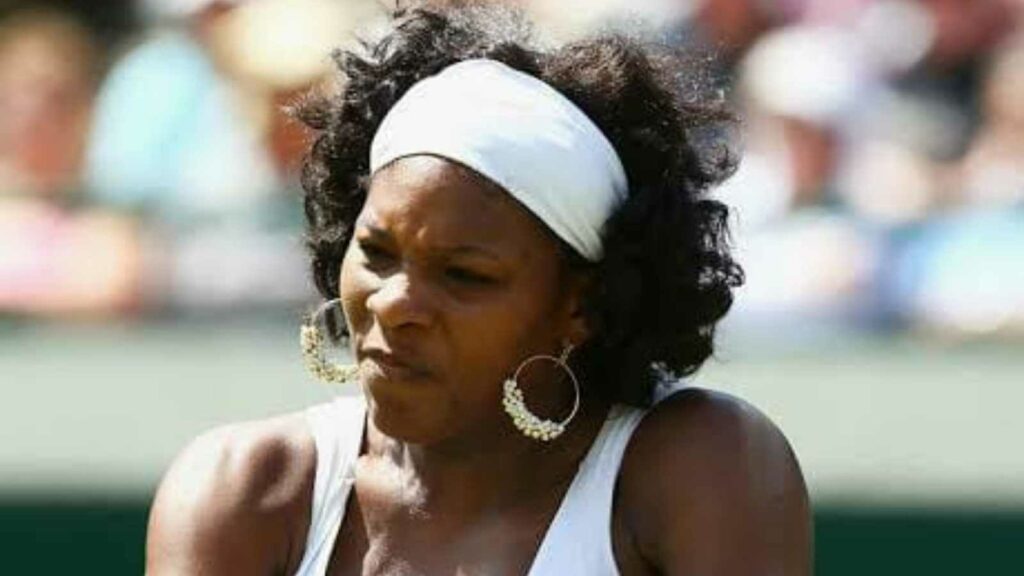 During Wimbledon in 2008, Serena let loose her dark brown curly hair up to the chin with a wide white Nike headband to keep her locks out of her face and big beaded hoop earrings to complete the look.
Honey-blonde highlights tied at the back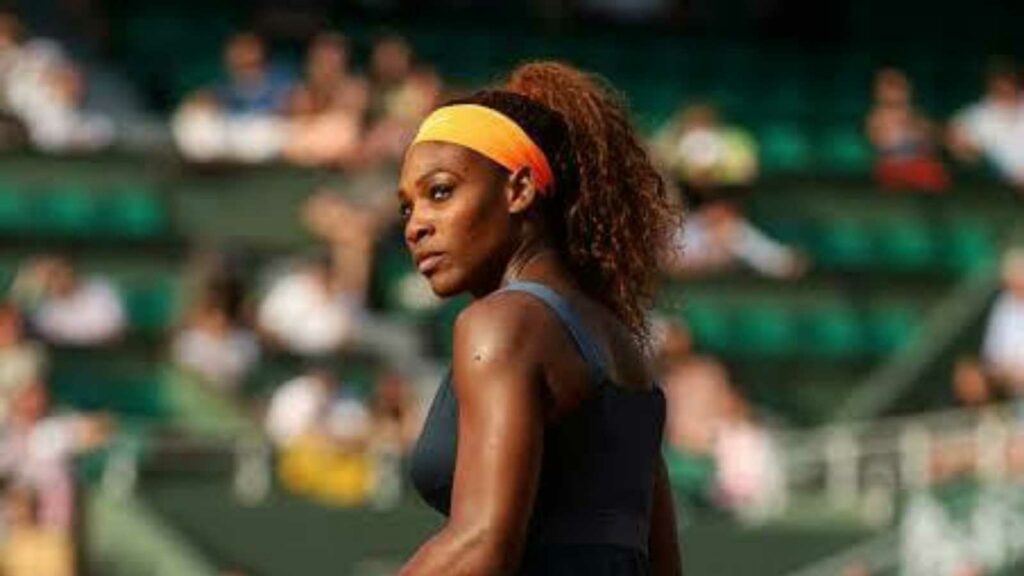 During the French Open in 2013, Serena returned to the long curly brown hair locks with honey-blonde highlights that were tied at the back in order to embrace her natural hair texture with a wide orange headband. She had
Curly blonde ponytail tied with a wide white headband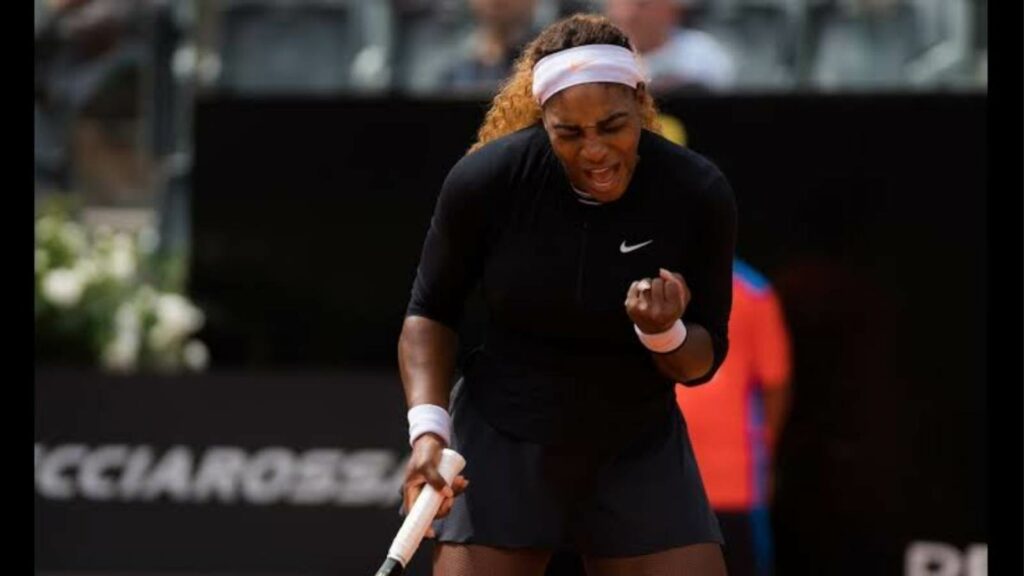 Serena retired from the Italian Open with a knee injury but her look for the tournament was as always unique and out of the box. She had tied her curly blonde hair in a ponytail with a white hairband at the back and a wide white headband at the front of the forehead. She also donned her wedding ring on the ring finger of her left hand.
Straight hair tied at the back with a blue headband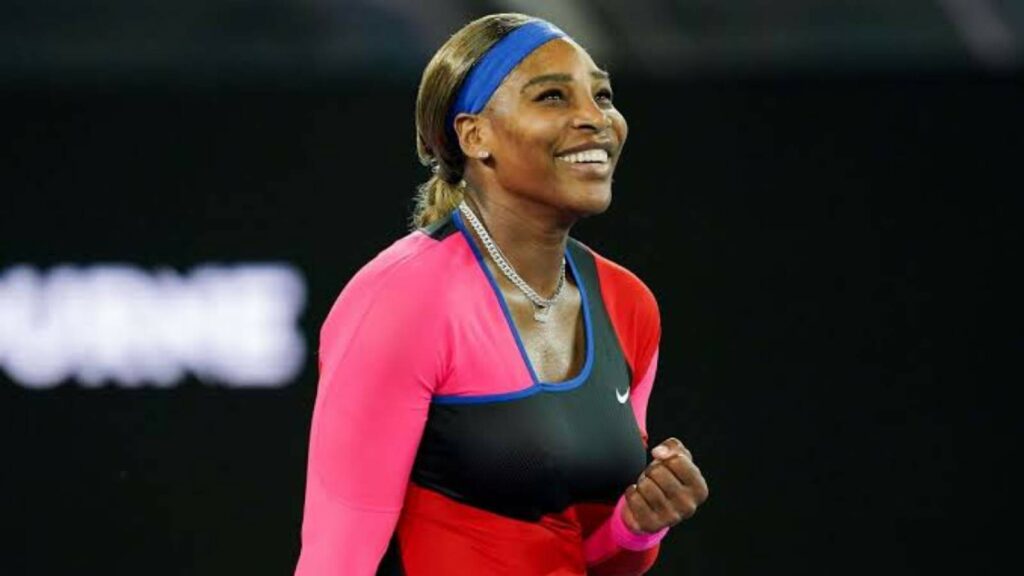 For a bride period of time during the Australian Open in 2021, Serena had straightened her brown hair tied neatly at the back of her head in a ponytail and a blue headband for the very first time. She had accessorized her look with understated hoop earrings and a silver chain around her neck.
Long curly hair tied in a ponytail higher than the nape with a Nike headband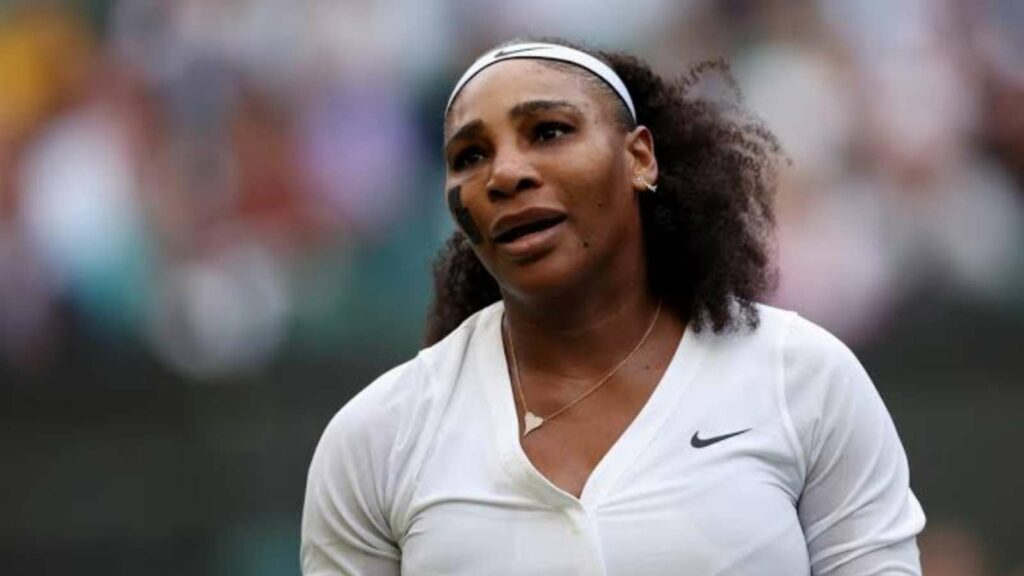 She made a comeback in 2022 after a hiatus of twelve months at Wimbledon, she donned a simple and natural look with her black curls tied in a ponytail higher than her nape. The length of her hair reached her shoulders with a white Nike brand that she had been a brand ambassador for the company. She accessorized with 'Loved' written on the earrings, a white watch on her left wrist, and her big wedding ring on the ring finger of her left hand.
Crystal studded hair with a crystal and glittery headband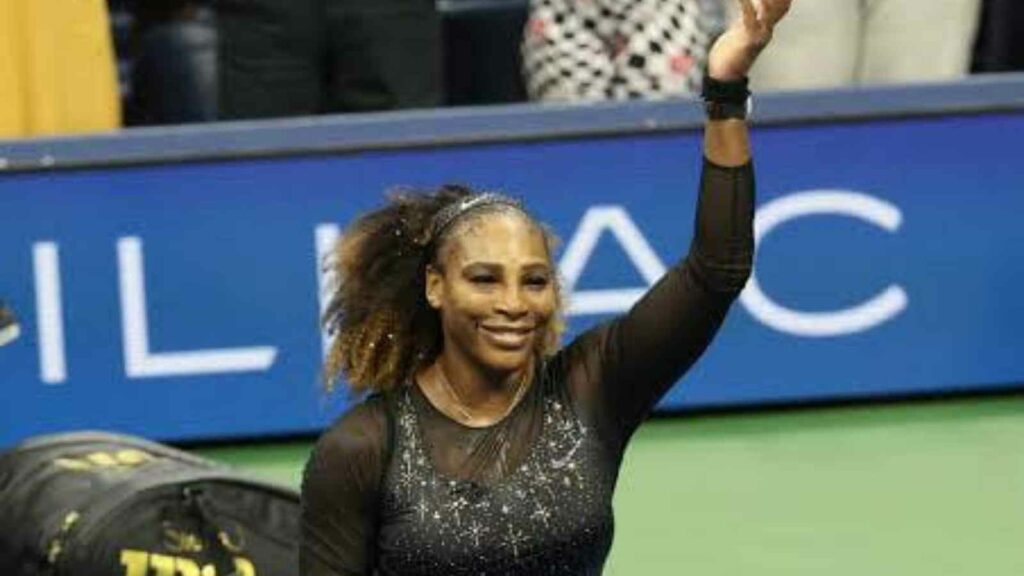 As Serena played her final tournament, her hair was adorned with white crystals with a black and shimmery outfit along with an all-black crystal studded headband. She had accessorized with earrings that read "loved", and a black watch on her left wrist.
Also Read: Novak Djokovic shuts down Rafael Nadal and Carlos Alcaraz's comparison over 'biggest rival' following Roger Federer's retirement
Also Read: Novak Djokovic opens up on retirement plans during 2022 Laver Cup