Max Eisenbud, the agent of Iga Swiatek, believes that the Pole's mentality compares with that of Former World No. 1 Maria Sharapova. Eisenbud who was also associated with the Russian star believes both icons have the same hunger that made them successful players. 
Swiatek is currently the World No.1 with a massive lead over the second-ranked Aryna Sabalenka. The 21-year-old has been the most consistent player on the women's side for the last couple of years. Last season was the most successful year of her career where she won two Grand Slam titles and had an uncontested rule. 
This continuous hunger to win big is what makes her closer to the five-time Major champion Maria Sharapova, Eisenbud believes. He considers that Swiatek had to work on that mentality, which helped her to perform consistently. 
"There are a lot of similarities to Sharapova: Maria wanted to win first, second, third, and fourth. Iga wants to win the same. And I think when you're talking to brands, and you tell them 'listen, you might not have as much time with her as maybe others because she's so focused and wants to win', usually the brands are excited about that," Eisenbud explained.
"It's just something you're upfront with the brand. And nobody's surprised when you talk to them like that," he added.
Related: "In what capacity?" Tim Henman casts doubt over the potential return of Roger Federer to Wimbledon
Being humble despite all the success is what makes Swiatek unique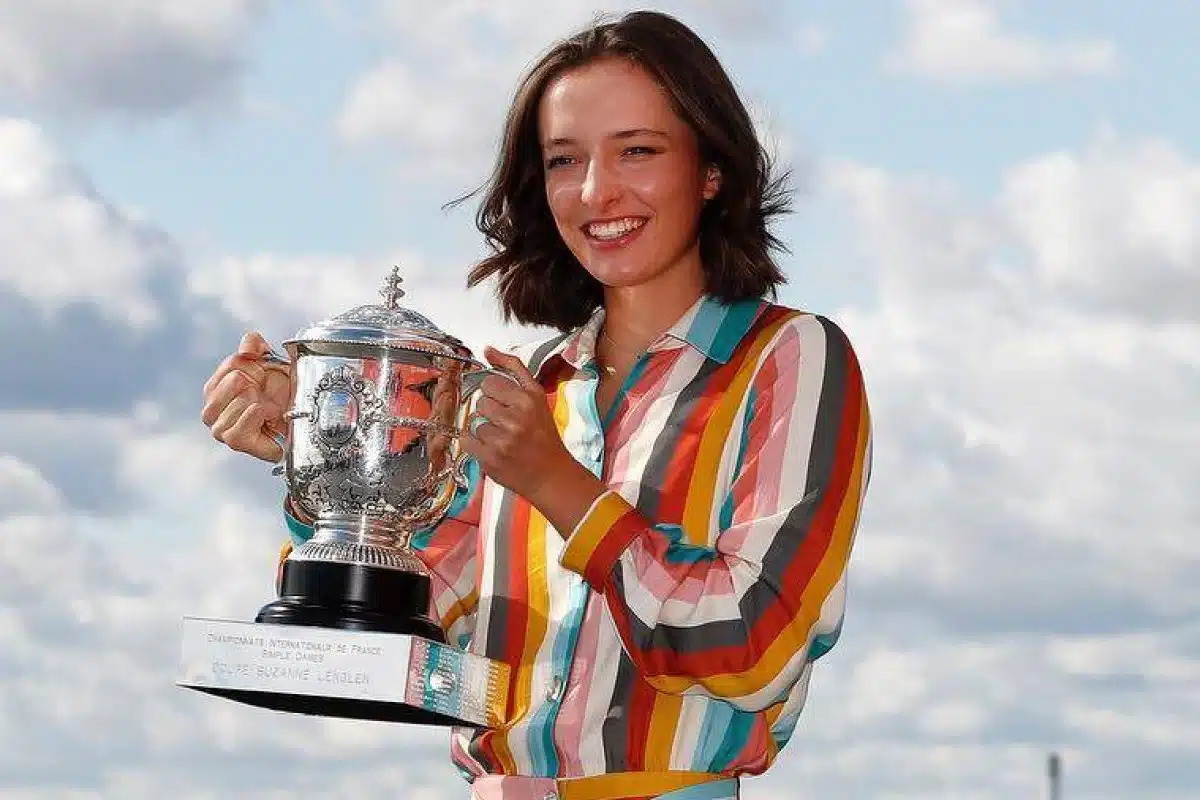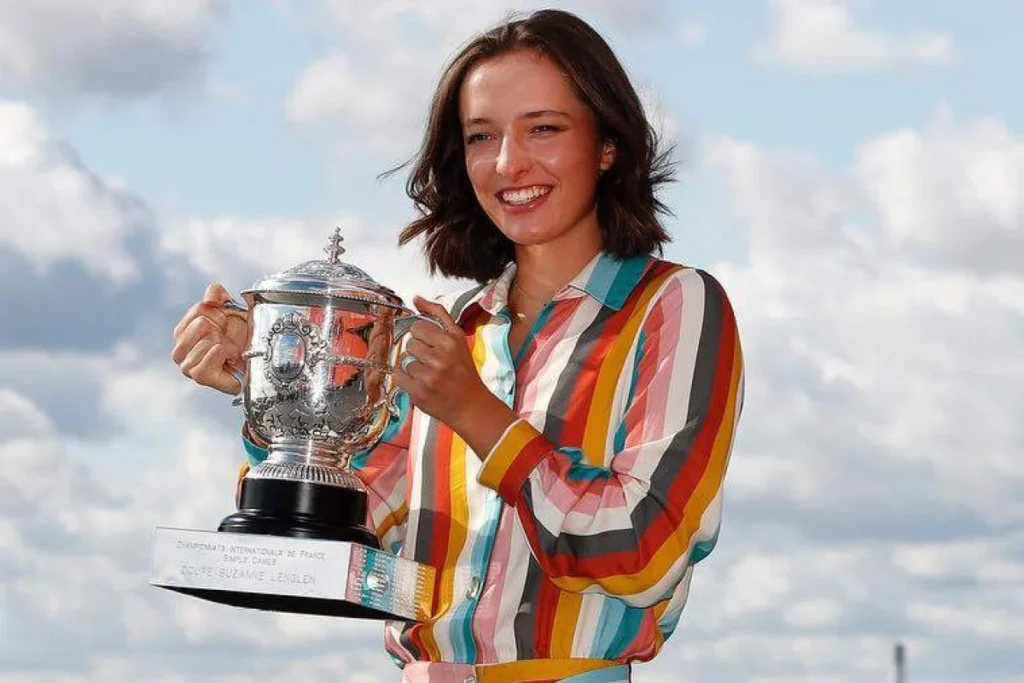 The Polish champion has been in news for her business associations recently. Because of her dominating performance over the years, the sponsors have lined up to sign Swiatek. She herself has acknowledged the business responsibilities that come with the status of a sports icon.
"After winning my first Roland-Garros title, I needed to learn how to operate when I have not only sports but business responsibilities, too," she said earlier. Eisenbud, on the other hand, believes that the humble and real nature of Swiatek has to play a bigger role in this. 
"There are a lot of brands out there that want to be associated with her for many reasons. She's got a lot of things to offer, besides being a great player and showing up consistently, week in and week out, which is something that we haven't had in women's tennis in a while," the agent said.
"And that's attractive to brands, obviously, but her unique personality and the fact that she's very real and humble are also attractive to brands. On social media, she's very good and very authentic and a lot of brands look at social," Eisenbud elaborated. 
Continue Reading:
"She is gonna win her first Major," Tracy Austin bets big on Coco Gauff after noticing crucial improvements in her game
WATCH: Alejandro Fokina gets emotional after his childhood friend, Ugo Humbert suffers a nasty fall