After being eliminated in the first round of the Indian Wells due to arm pain, Stefanos Tsitsipas arrived in Miami with the intention of having a better chance of winning on the court. In an interview, Stefanos Tsitsipas attributed his persistent arm pain to the frequent changes in tennis balls used during the season's various tournaments. He echoed similar sentiments expressed by Daniil Medvedev during the Doha tournament a month earlier.
"  It's a topic that we discussed between the players, and think the biggest issue this year has been the change of ball. The balls need to stay consistent in most tournaments, and I'm thinking especially hard court tournaments," he said. According to Tsitsipas, the frequent ball changes throughout the season among various tournaments cause injuries and discomfort to players.
He added that other players had also expressed their concerns about the balls used early in the year, which can lead to issues with the wrists, shoulders, and arms. Tsitsipas believes that his arm pain might have also resulted from using such balls. He suggests that standardizing the balls could prevent injuries and benefit all players.
Also Read: "Focus on tennis," Emma Raducanu's first-round defeat to Bianca Andreescu in Miami has fans disappointed yet again
Stefanos Tsitsipas expresses his frustration over having to play a tennis tournament in severe pain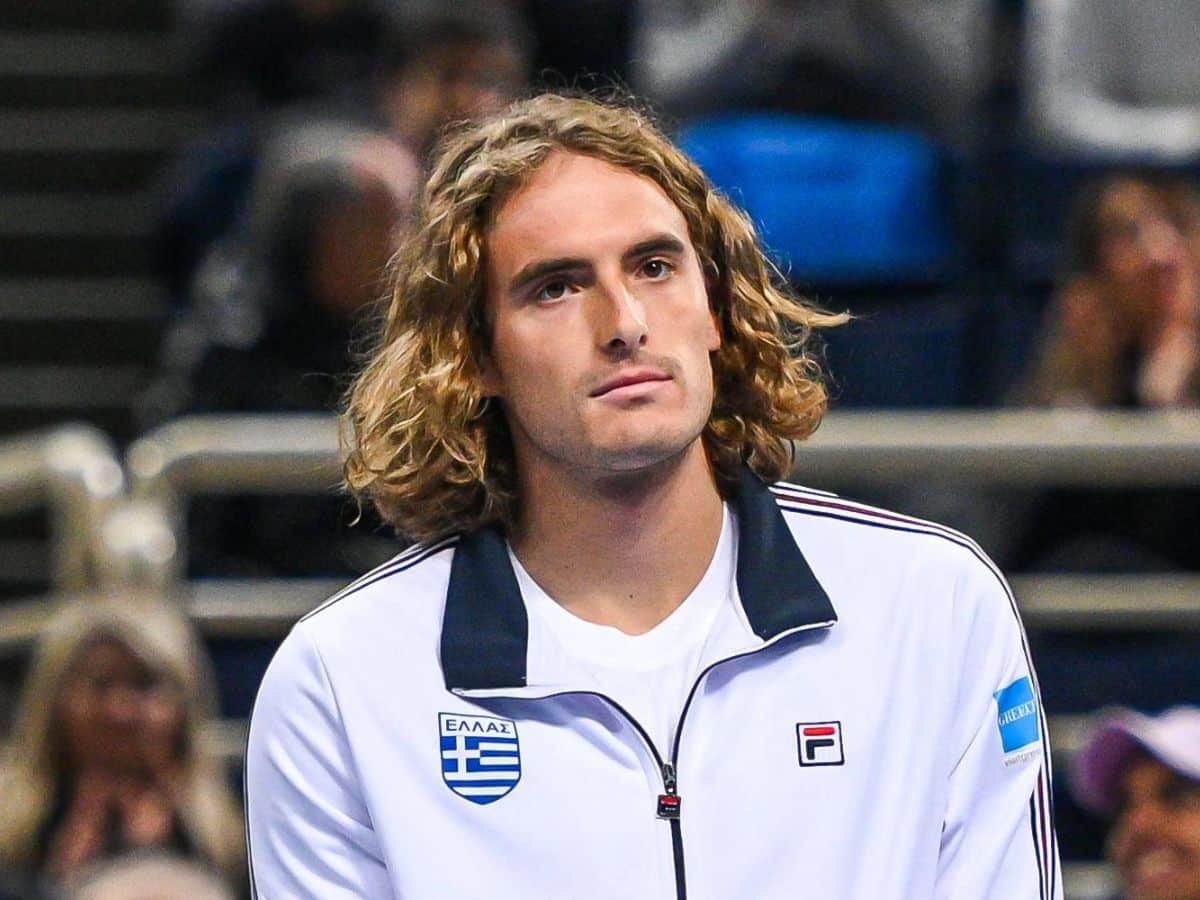 According to Stefanos Tsitsipas, he was compelled to participate in the Indian Wells Masters despite being injured. He lost his first match to Jordan Thompson and is now prepared for the Miami Open. Tsitsipas endured the injury as a result of the regulations set by the ATP.
The Greek tennis player, Stefanos Tsitsipas, is set to compete in Miami after a disappointing performance at the Indian Wells Masters due to his persistent shoulder injury. Before the tournament, Tsitsipas had already expressed his doubt about doing well and advancing far in both Masters 1000 events this month, following his withdrawal from Acapulco. He lost his first match in Indian Wells to Jordan Thompson, and he now alleges that he was compelled to play through the agony despite his injury.
Stefanos Tsitsipas aims to play pain-free and perform better at the Miami Open after a disappointing outing at Indian Wells. The world No. 3, who withdrew from Acapulco due to a shoulder injury, lost his opening match to world No. 83 Jordan Thompson in Indian Wells. Tsitsipas now revealed that he was compelled to play through the pain, despite not wanting to, because of the ATP's tournament rules.
Also Read: "He will be right at the top," Andy Murray showers high praise on Carlos Alcaraz and draws comparison with his contemporaries
Also Read: Why Stefanos Tsitsipas broke up with girlfriend Theodora Petalas?