World No.3 Stefanos Tsitsipas fired shots at Andrey Rublev and took a cheeky dig at his game during the post-match press conference at the 2022 ATP Finals. Tsitsipas lost to Rublev in a virtual quarterfinal group stage match in Turin in three sets 6-3,3-6,2-6 and crashed out of the tournament which he won in 2019.
Talking to the media, Tsitsipas believed that despite losing the match, he was the better player. He created more opportunities and had more time with the ball but in the end, also said that Rublev prevailed in the match with the 'few tools' he had on his plate. This was indirectly a shot at Rublev claiming that the Russian has very less tools with which he can win.
"I felt like the better player. I felt like I could do more with the ball today. I felt like I could just be much more creative…He prevailed with the few tools that he has, he was able to really take advantage of them and win today," Tsitsipas said.
The statement Tsitsipas made didn't go with the fans at all. The Greek isn't much popular amongst the fans due to his brat-like attitude. He is often bashed by fellow players too for his attitude and often gets criticized for the unnecessary statements he makes.
Also Read: WATCH: "Time to cut the umbilical cord" Stefanos Tsitsipas fires a ball toward his box in frustration after hearing his mother's 'constant' bickering
Tennis Twitter hammers Stefanos Tsitsipas for his 'stupid' comments on Andrey Rublev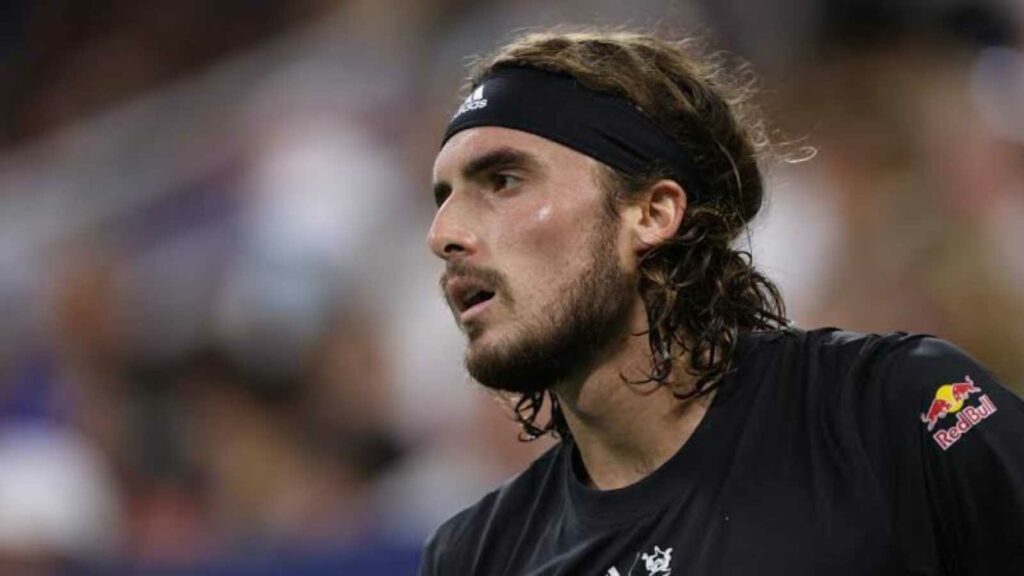 Tennis fans on social media termed Tsitsipas a sore loser because he often either undermines his opponents after a loss or gives reasons for it. They also called him arrogant for questioning Rublev's skills, an opponent whom he has lost to 5 times previously.
Nevertheless, Tsitsipas had a very good 2022 season where he achieved a career-high ranking of No.3 on the ATP Tour. He also leads the ATP Tour this season with the most number of wins.
Also Read: "Hypocrite much?"- Martina Navratilova slams Republican Senators for voting against Respect for Marriage Act advancement in US
Also Read: Jimmy Connors identifies Carlos Alcaraz, Jannik Sinner, Felix Auger Aliassime and Holger Rune as the replacement for the Big 3