American player Tommy Paul's coach Brad Stine joked that the only way to stop 21-time Grand Slam champion Novak Djokovic in their semifinal clash at the 2023 Australian Open would be to poison him. The joke reflects the challenge Paul faces as he goes up against one of the best players to play the sport.
Brad Stine joked, "I think the easiest way to beat him [Novak Djokovic] is to poison him or something." But Stine was quick to get serious and acknowledge the challenge of the battle at hand. "It's not an easy thing to do. We have to sit down and talk about a game plan, different things and more. But it's going to be complicated, that's for sure. We will see what will happen," he said.
Stine's charge Tommy Paul has been on a sensational run at the Australian Open. The 25-year-old has not claimed any giant killings but has shown grit and determination to get to the semifinals. He has been lucky that some top-ranked players he could have had in his path were knocked out of the tournament. But you can only play against what's in front of you.
He reached the semifinals after defeating compatriot Ben Shelton in the quarterfinals. Before that, he overcame his biggest challenge in this tournament by defeating 24th seed Roberto Bautista Agut in the fourth round. These results have led Paul to the semifinal clash against Djokovic. Paul, whose best Grand Slam result before this was the fourth round, will face a nine-time winner of the Australian Open. It is the biggest match of his career. And he will need all the advice he can from experienced coach Stine.
Related: Fans slam Tommy Paul as an old video goes viral where he refused to shake hands with Novak Djokovic during Laver Cup
Tommy Paul bested compatriot Ben Shelton in quarterfinals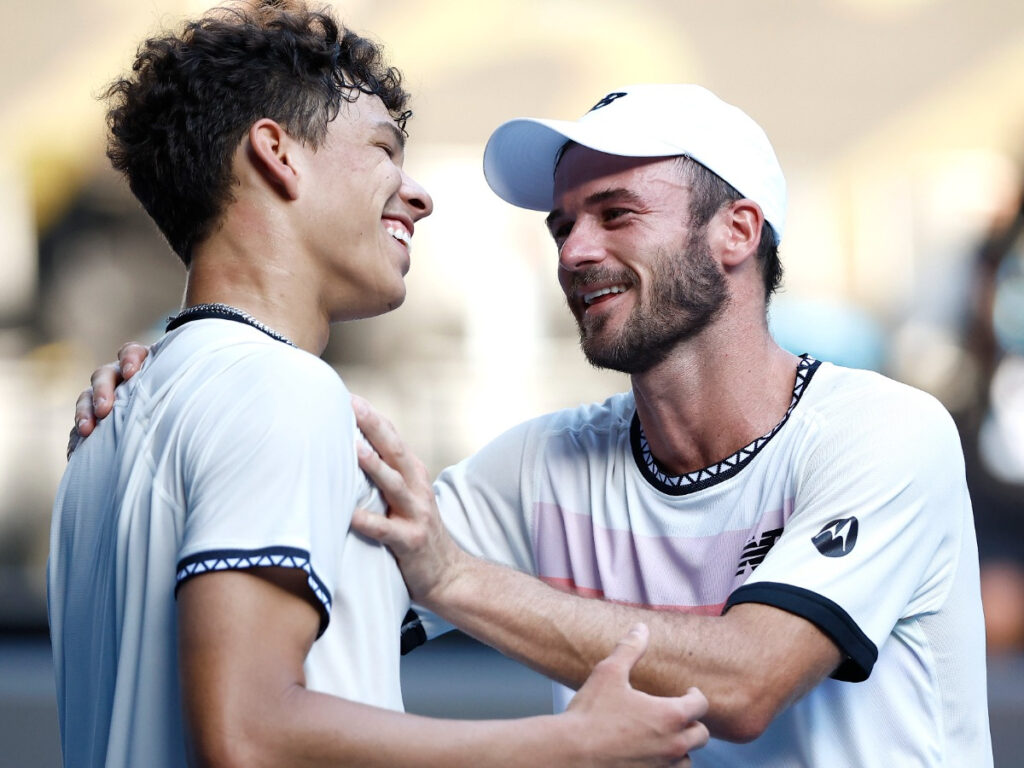 Tommy Paul beat fellow American Ben Shelton 7-6(6),6-3,5-7,6-4 to progress to the semifinals. The match lasted just over three hours and showcased the strengths of both players. Shelton, who has been hailed as the best young American player, proved he could live up to the tag. Paul meanwhile displayed his consistency.
The two players were aggressive from the get-go. A high-quality neck-to-neck first set went to a tiebreak. The tie-break was just as competitive and went to 6-6 before Paul won two long rallies to win the set. The second set was easier for Paul as he showed his experience. But Shelton wasn't done yet. He came back from 4-3 down to win the set 7-5 with some brilliant, aggressive tennis.
But Paul ensured that he won the next set without a hitch. His experience was the differentiator in the match. He will hope to continue the positive momentum from the match against Djokovic in the semis.
Incase you missed it:
Rafael Nadal gives an important update on his hip injury suffered at the Australian Open
Victoria Azarenka asked to remove her PSG shirt before the 2023 Australian Open semi-final