Ukrainian tennis star Marta Kostyuk has been stunned by the pro-war symbols that have crept in at times at the Australian Open and believes that the Russian and Belarusian players should continue to be banned by Wimbledon. She said it would be a bad look if the Royal Family had to award the Wimbledon title to a player from one of these countries.
With Wimbledon contemplating dropping that policy, Kostyuk said, "It's going to be difficult for Wimbledon. But imagine if someone Russian or Belarusian wins the tournament and then the royal family has to hold the trophies with them." She also expressed how the presence of pro-war demonstrations at the ongoing Australian Open has hurt her. She said she has constantly received hate from people for being Ukrainian and speaking out.
The Australian Open had spelled out many policies regarding Russian and Belarusian players. Players from these countries were to play under a neutral flag and couldn't represent their country. For the supporters, any display of the Russian and Belarusian flags was banned. Despite this, some people snuck in symbols such as the pro-war 'Z' and we're seen on TV. There was also the controversy regarding a photo of Novak Djokovic's dad.
The first Slam of the year might see a neutral champion crowned. Aryna Sabalenka is a Belarusian player and has made it to the final. She will face Elena Rybakina of Kazakhstan. If she won, she would be the first neutral champion ever in tennis. And this is precisely the sort of scenario Kostyuk wants to avoid.
Related: Australian Open makes a U-turn on their decision as Russian fan spotted with 'Z' shirt allowed for Novak Djokovic's semi-final match
Marta Kostyuk's run at the 2023 Australian Open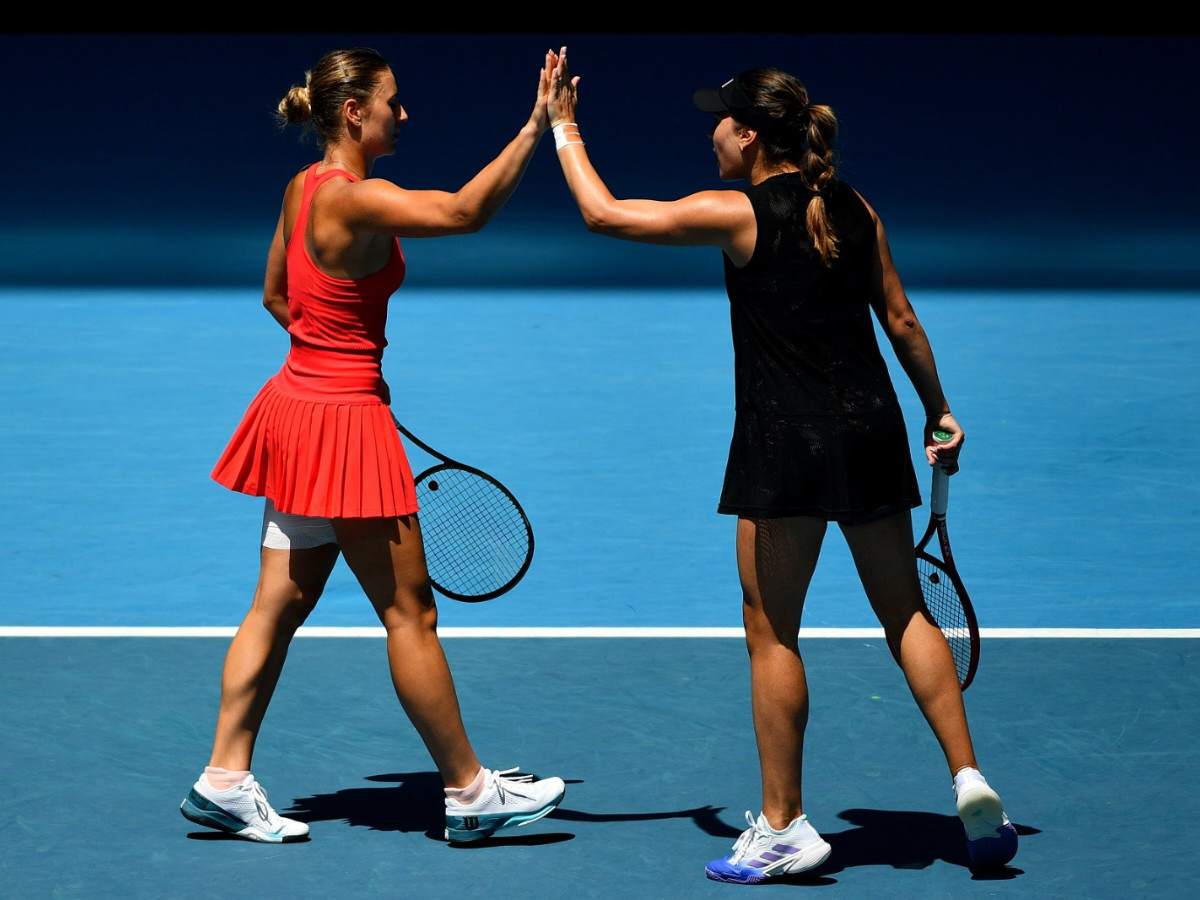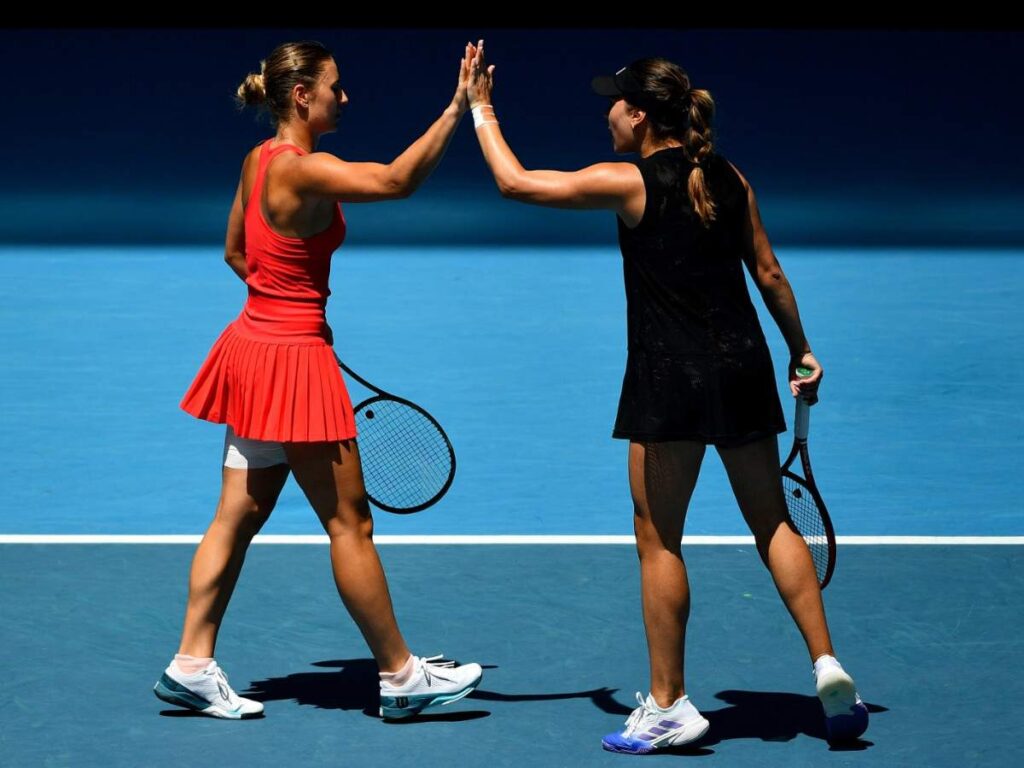 Kostyuk has had a productive Australian Open 2023. The Ukrainian participated in both the women's singles and doubles formats.
The 20 -year-old was comfortable in her first two singles match. She won both without dropping a set. But she was no match for Jessica Pegula, as she crashed out in the third round. Kostyuk partnered up with Elena-Gabriela Ruse in the doubles. The pair won their first match without dropping a set. Their next match was more challenging as they battled to win in three sets. But the pair were putting in some brilliant performances.
They won their next match to reach the quarterfinals. There they faced the fourth-seeded team and were underdogs. But Kostyuk and Ruse produced a shock and beat them to progress to the semifinals. The winning streak was broken as they lost to the first-seeded pair of Katerina Siniakova and Barbora Krejcikova.
Incase you missed it:
Stefanos Tsitsipas says he wants to focus on the Australian Open title before meeting Margot Robbie
Coco Gauff vows to come back strong following her disappointing 2023 Australian Open