On Sunday, World No.1 Iga Swiatek stunningly defeated Tunisian star Ons Jabeur to claim her maiden US Open title. The polish star adds a third grand slam to her bag which already consists of two French Open titles. Swiatek has shown her incredible patience and tenacity during the whole tournament after having a difficult North American Swing.
This was Swiatek's second grand slam this year. She defeated Coco Gauff at the 2022 French Open and finally Ons Jabeur at the last grand slam of the year. Both in straight sets. Jabeur had a difficult first set. She did not find her solid gameplay and struggled with numerous unforced errors. Finally, Swiatek defeated her 6-2, 7-6(5).
Also read: List of records broken by Iga Swiatek after winning the 2022 US Open
Prize Money for US Open champion Iga Swiatek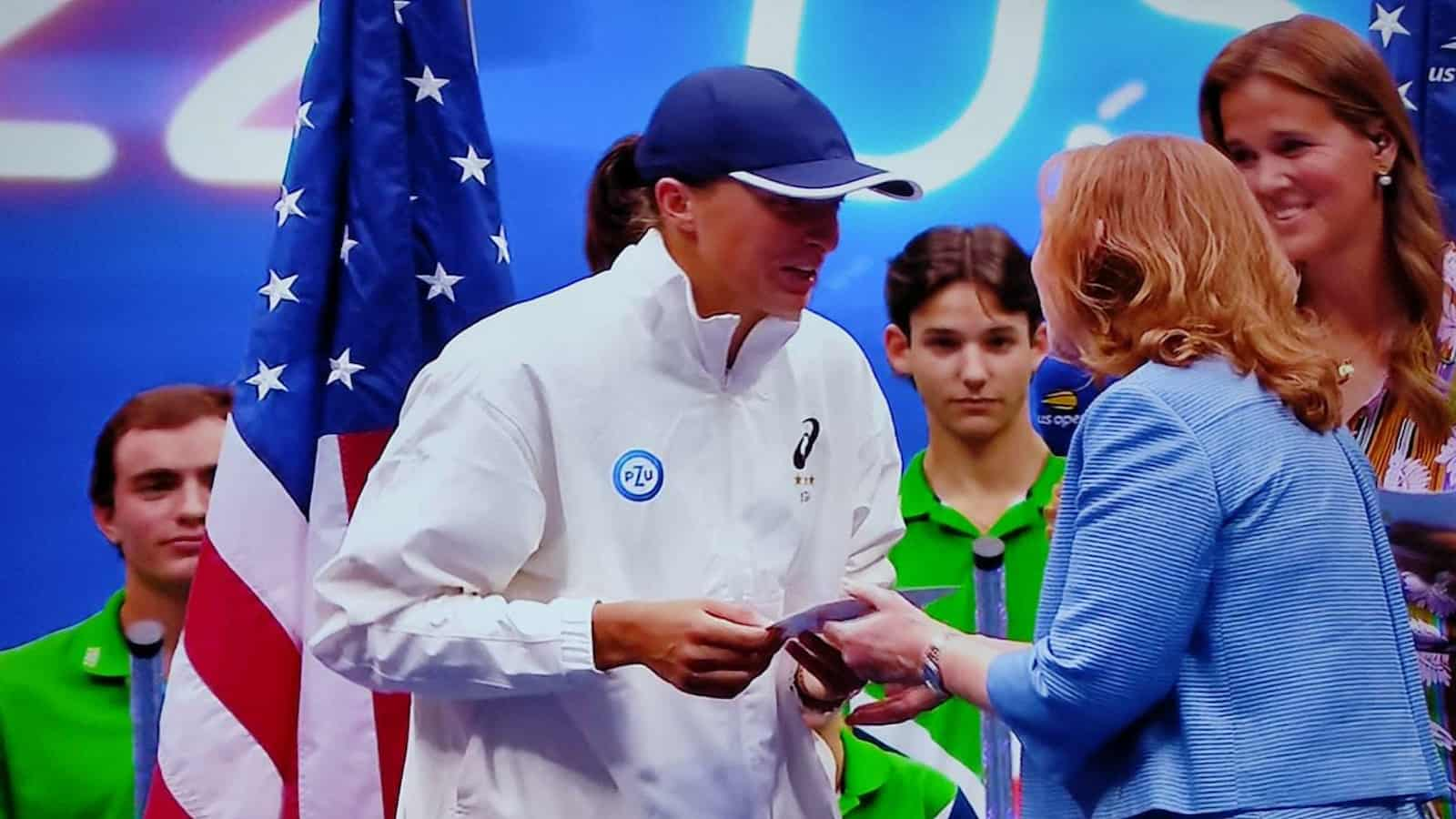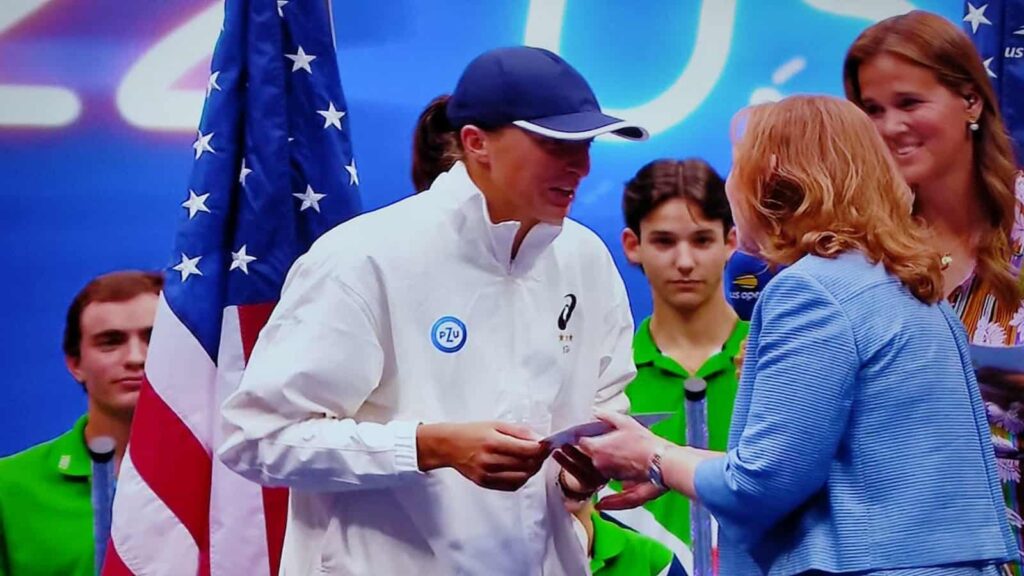 With the conclusion of the US Open, the polish star will receive a whopping $2.6 million while runner-up Jabeur will receive $1.3 million. This year the US Open is handing out $42,628,000 in prize money to the women's singles tournament and $6,943,200 to the women's doubles field.
The champion already had everyone in fits of laughter after she received the huge cheque and said, "I'm really glad that it's not in the cash." Swiatek had moments of bad form in the second set where Jabeur almost equalled the match but Swiatek bounced back in the tiebreak to close the match in straight sets.
With this win, Swiatek becomes only the fourth active player on the WTA tour with three or more grand slams. She joins Venus Williams, Naomi Osaka and Angelique Kerber.
The World No.1 thanked her team after the match. She said, "You know guys, how tough it was basically. And I'm pretty sure that I'm giving you sometimes such a hard time. You're always the ones that are basically smarter and know better what to do even though I'm pretty stubborn. I'm pretty happy that I have you on my side and I have people who really know how to guide me. So if it wasn't for them, I wouldn't stand here. I wouldn't be so well prepared. So, thank you guys"
Also read: "I take every game I play seriously," Casper Ruud takes a cryptic dig at Nick Kyrgios as he closes in on world no. 1 rank
Also read: "I mean what can I do?" US Open semi-finalist Karen Khachanov unsure of Tour future after European Union imposes strict visa rules for Russians