Victoria Azarenka sympathized with 21-time Grand Slam champion Novak Djokovic's comments about the criticism of his injuries. She said she recognizes the characterization of Djokovic as doubters play down the seriousness of his injury. She says she faced a similar situation at the 2013 Australian Open.
Azarenka was the reigning champion in 2013 at Melbourne. She managed to meet expectations and reach the tournament's semifinals, where she met Sloane Stephens. She avoided an upset and beat Stephens in straight sets. But the match is remembered for the medical timeout she took.
After earning and losing five match points, Azarenka looked on the back foot. With Stephens in full flow, she threatened to mount a comeback. Azarenka decided to call a medical timeout at that moment, pointing to her chest. The timing of the timeout was questioned as the break broke Stephens' momentum. Azarenka subsequently closed out the match and advanced to the finals. The moment led to a barrage of criticism.
"It was one of the worst things that happened to me as a professional because of the way they treated me after that moment. I see myself in what Novak said the other day. Sometimes there's a wish that there's a villain and a hero to the story that needs to be written. But we're neither villains nor heroes. We're humans going through a lot," Azarenka said. "All those comments are rubbish because nobody knows the full story."
"It doesn't matter how many times I have told mine, "she concluded. Azarenka is back at the same stage after a decade. The Belarusian shocked Jessica Pegula to secure her passage to the semis. The straight sets victory over the World No.3 demonstrated the level Azarenka has returned to.
Related: Victoria Azarenka slams journalist for mistranslating her comments after big win over Jessica Pegula at Australian Open
Victoria Azarenka defeats friend Jessica Pegula in quarterfinals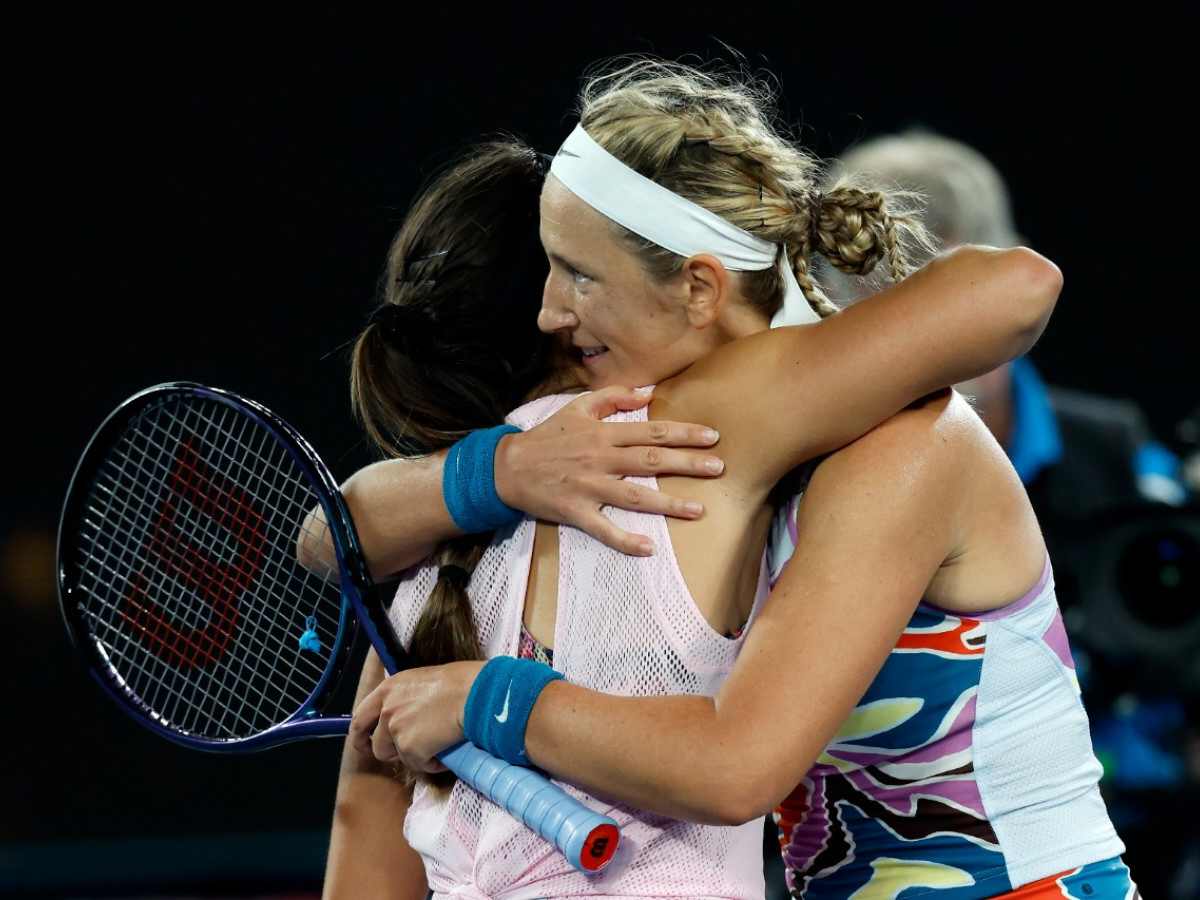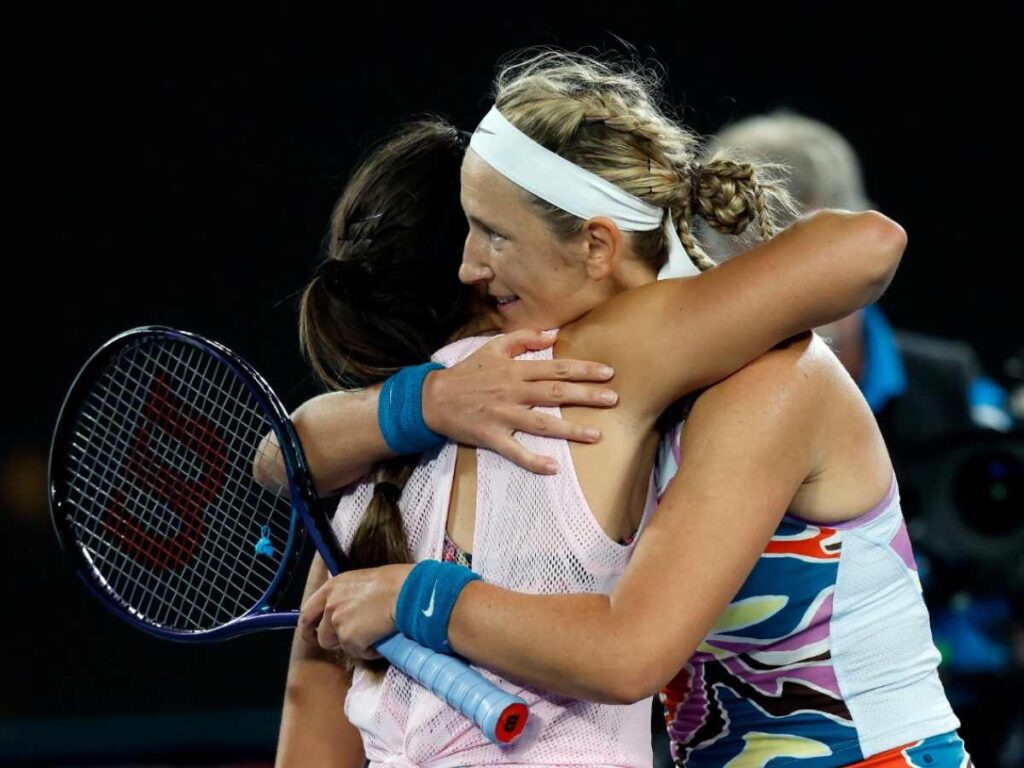 Azarenka's clash against practice partner Jessica Pegula was always going to be interesting. The two close friends had to put their relationship aside to try to defeat the other. And the match delivered.
Azarenka was quick off the blocks. She raced to a 3-0 lead in the first set. But Pegula proved that her high ranking isn't for no reason. She started playing close to the baseline, seemed to mount a comeback, and got as close as 4-5. But Azarenka closed the set by converting two set points.
The third set was less of a battle. Azarenka wins four consecutive games without response to win the set 6-1 and progress to the semifinals where she will face Elena Rybakina.
Incase you missed it:
Why did Victoria Azarenka split with her ex-boyfriend.? Know all about their love life and tragic dispute
Super Mom Victoria Azarenka reflects on the challenges of playing as a parent as she reaches the Australian Open semis.