Novak Djokovic played one of his most grueling matches of the season during the final round-robin match at the 2022 ATP Finals. Up against rival Daniil Medvedev, Djokovic won the match 6-3, 6-7(5), 7-6(2) after 3 hours and 11 minutes to reach the semi-finals with wins in all three matches during the group stages.
Djokovic and Medvedev were playing in a dead rubber as the Serb was confirmed to top the group while the Russian had crashed out following his defeat to Stefanos Tsitsipas in the second round-robin match. Despite no consequence of the match, the two players did not hold back and brought out their A-game for fans worldwide.
After Djokovic cruised in the first set, Medvedev improved drastically to win the second set tiebreaker to even the game. The contest had left both the players tired especially the 35-year-old Serb. A footage was captured of him catching a breath on the player's bench while wiping his face with the towel.
While he was wiping his face, his fingers and entire right hand was shaking and trembling as he used the towel to clean his sweat and cool down his body a bit. It was an exhibition of the energy and commitment the Serb leaves behind with every point and his passion for the sport despite him having a semi-final tomorrow and he was playing a dead rubber.
Another video showed him shaking his legs at a crucial point to have a small recharge before returning to complete the match as the match was then tied at 1-set apiece and the third set at 5-5.
Also Read: "I SUCKED" Daniil Medvedev leaves the 2022 ATP Finals without a win as he loses the third consecutive deciding set tiebreak
Fans still find a way to mock Novak Djokovic over his trembling video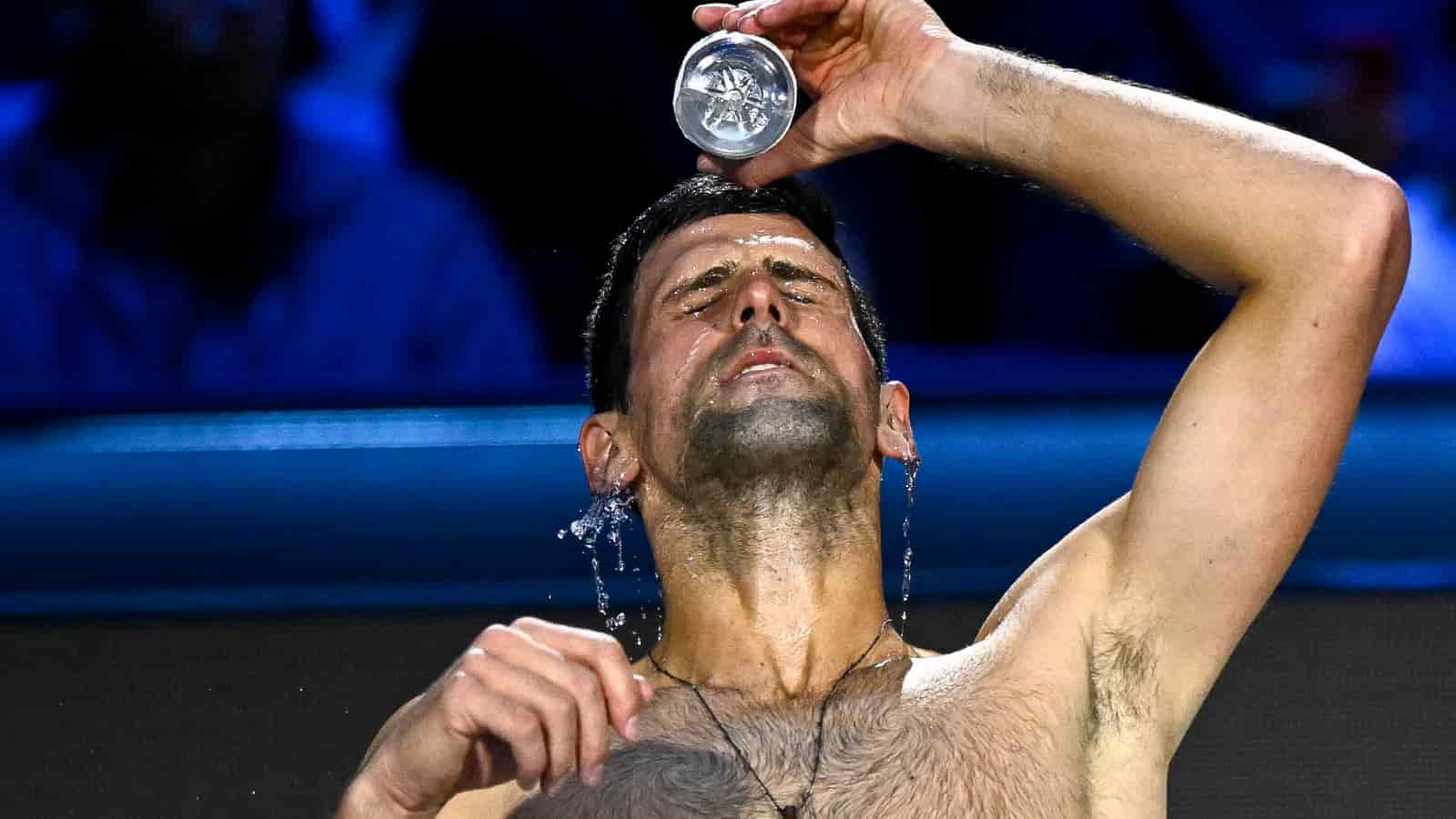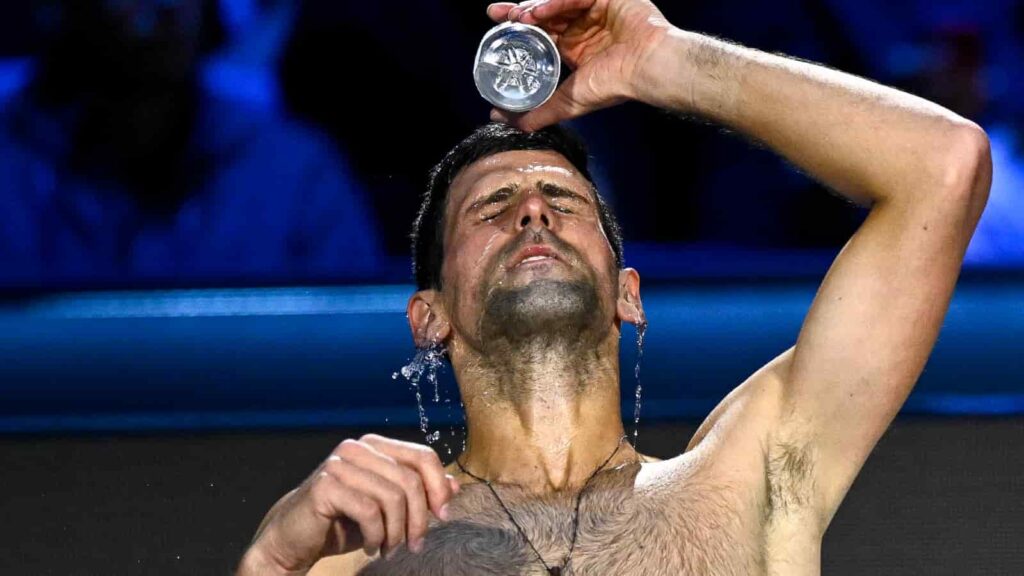 With Djokovic one of the most controversial figure lately due to his stance on not taking the Covid-19 vaccine, he is a soft target for many. He was recently reprimanded at the 2022 Paris Masters when a video showing his trainers passing him a drink in a 'mysterious' went viral.
Today became another occasion for Djokovic's haters to mock him as it was a rare occasion when he was seen like this. While many mocked him, Djokovic's loyal fans jumped to his defense bringing common sense into the conversation.
After the splendid performance against Medvedev, Djokovic will now take on debutant Taylor Fritz. Fritz finished second in the other group after notching up wins against Rafael Nadal and Felix Auger-Aliassime to make it to the semis.
Also Read: Jim Courier believes Novak Djokovic can have a 'Tom Brady' like career following the incredible fitness the Serb has shown over the years
Also Read: "Dude was honored to script this match" Tennis Twitter accuses Casper Ruud of foul play after Rafael Nadal registers his 'only' win at the 2022 ATP Finals