Aryna Sabalenka coasted through to the semi-finals of the 2023 French Open on Tuesday. It was evident in the post-match interview that the 2023 Australian Open champion was delighted about reaching that stage. She joked that she knew the cheers were really for Novak Djokovic, who was due to play next at the same court but was happy to receive them instead.
The 25-year-old said to the crowd, "Thank you so much for being here and supporting us." Sabalenka then quickly shifted tone and joked, "We all know that you are waiting for Novak, but I will take it like it's for me." This led to further cheers, hoots, and laughter from the fans, who were all giving her an ovation.
Sabalenka had given the crowd a performance worthy of appreciation. The Belarusian gave her all in a 6-4, 6-4 victory over Elena Svitolina in the quarterfinals in Paris. She came back from 4-3 down to win three consecutive games and win the set. She then repeated the trick in the second set when she was 2-0 down to take a 4-3 lead.
The 2023 Australian Open champion will be disappointed with the number of unforced errors she made, resulting in her dropping two more games, all through her own fault. But she will be happy to win the second set and progress to her first French Open semi-final. Sabalenka will face another first-timer in the last four stage with a similar aggressive style of play.
Also Read: Aryna Sabalenka left hanging by Elina Svitolina as French Open crowd and fans boo the Ukrainian for poor sportsmanship
Aryna Sabalenka to face Karolina Muchova at 2023 French Open semi-finals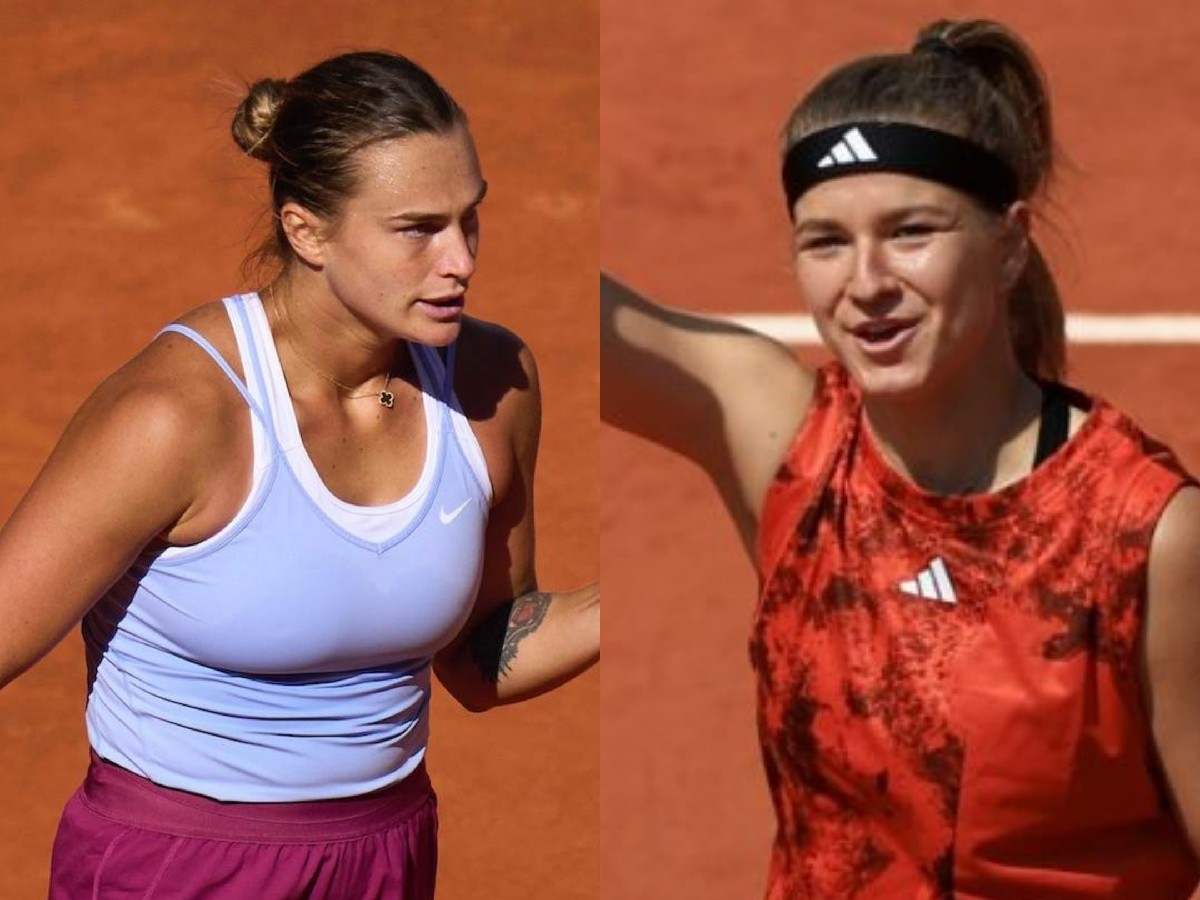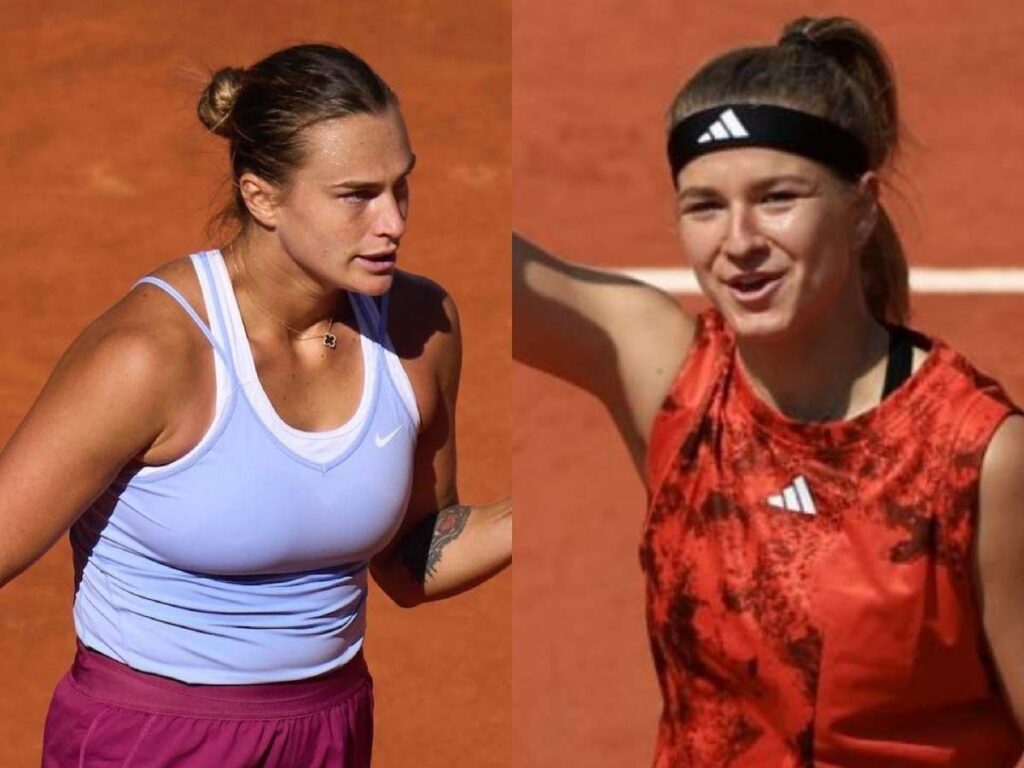 Sabalenka will face off against Czech player Karolina Muchova in the semi-finals of the 2023 French Open on Thursday. The World Number 2 will be the favorite against the unseeded Muchova but will not take the match for granted. Muchova has been in great form, dropping just one set in five wins which includes a shock victory over Maria Sakkari.
The two have faced off once before at the 2019 Zhuhai Championship. Sabalenka won a closely contested match which ended 7-5, 7-6(4) to the Belarusian. The players have had very different journeys since then. Sabalenka has had strong performances in 2021 and 2022 before winning the 2023 Australian Open.
Muchova, meanwhile, got as far as the semi-finals of the 2021 Australian Open, when she also reached the quarterfinals in France. The match between the two will be fascinating, with both players of a similar age and height. The fact that both play an aggressive brand of tennis will make this game a must-watch.
Incase you missed it:
Alexander Zverev gives hilarious answer when asked the reason behind the "LION" nickname by netizens
French Open's conservative rules force junior World No. 1 to exchange shirt with coach in another apparel controversy