Aryna Sabalenka of Belarus waited at the net for the customary post-match handshake, but her opponent did not reciprocate her actions. Elina Svitolina, her 28-year-old Ukrainian opponent, gave her a thumbs up but walked straight to the chair umpire for a handshake. This scene was expected in the face of the war unfolding in Ukraine.
Sabalenka was at her best as she defeated Svitolina 6-4, 6-4. The start of the match was closely fought, with Svitolina going ahead 4-3 in the first set. But Sabalenka played her trademark aggressive tennis style to win three consecutive games and close the set 6-4. The second set was more of the same as Svitolina started by establishing a 2-0 lead.
But Sabalenka again went on a run of three successive game wins and took a 3-2 lead. The World Number 2 continued to give Svitolina hope with unforced errors, leading her to lose two more games. But the 25-year-old held out for a win in front of a crowd that was behind her.
Aryna Sabalenka approached the net, waiting for a handshake from her opponent. But Svitolina, who has refused to shake hands with Russian and Belarusian players, only offered her a short acknowledgment. Tennis fans worldwide were largely divided on who was to blame for this moment after a spectacular game of tennis.
Also Read: Jessica Pegula lauds Aryna Sabalenka's 'no show' decision at French Open press conferences while crediting Naomi Osaka for starting the trend
Here is how the tennis world reacted to the handshake incident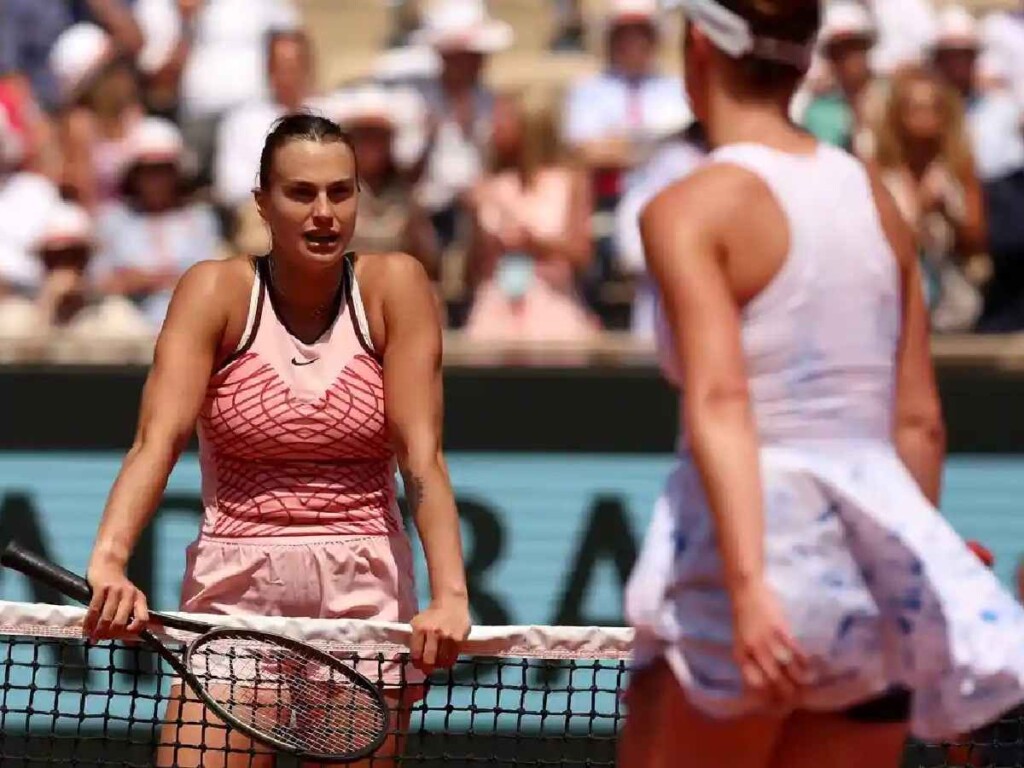 The decision by Svitolina to ignore Sabalenka and go straight to the umpire led to her being booed by fans. The Ukrainian player was criticized by many tennis fans online too who accused her of not showing sportsmanship with her actions. Svitolina later said that Sabalenka knew her stance on handshakes but made the situation worse by waiting for her at the net. But fans were backing Sabalenka in this scenario.
Sabalenka will now face Czech player Karolina Muchova in the semi-finals on Thursday. It is the first time the Australian Open champion has reached the semi-finals in Paris. She will aim to go for a Grand Slam sweep with her current dominance on the WTA circuit. Her record against Muchova stands at 14-11 to her.
Incase you missed it:
French Open's conservative rules force junior World No. 1 to exchange shirt with coach in another apparel controversy
Kristina Mladenovic compares hypocrisy on Novak Djokovic's Kosovo statement to the Ukraine war as debates continue