Politics has taken center stage at the French Open. Though every now and then one hears controversial things uttered owing to the Russian-Ukraine war, former world number one Novak Djokovic voted against conflict of any kind while showing his support for Kosovo.
"Kosovo is the heart of Serbia," Djokovic wrote on the camera after his first-round win over Aleksandar Kovacevic at the Roland Garros. He used this platform and his popularity to spread the message of peace, which in turn triggered controversy.
Kosovo was part of Yugoslavia but got separated after its break-up. But Serbia considered Kosovo its part, which led to conflict and finally, in 2008, it got independence. But the reason behind the recent clash is a local election where the majority of the Serb population living in Kosovo boycotted the elections of the Albanian-dominated government.
As a consequence of this move, NATO peacekeeping forces got involved and it further aggregated the problem. And this is the reason behind Djokovic's message. Djokovic's father, Srdjan Djokovic, was also born in Zvecan, a town in Kosovo.
Related: Russia's Daria Kasatkina leaves French Open with "bitter feeling" after being booed following defeat to Ukraine's Elina Svitolina
Kristina Mladenovic backs Novak Djokovic for his Kosovo stance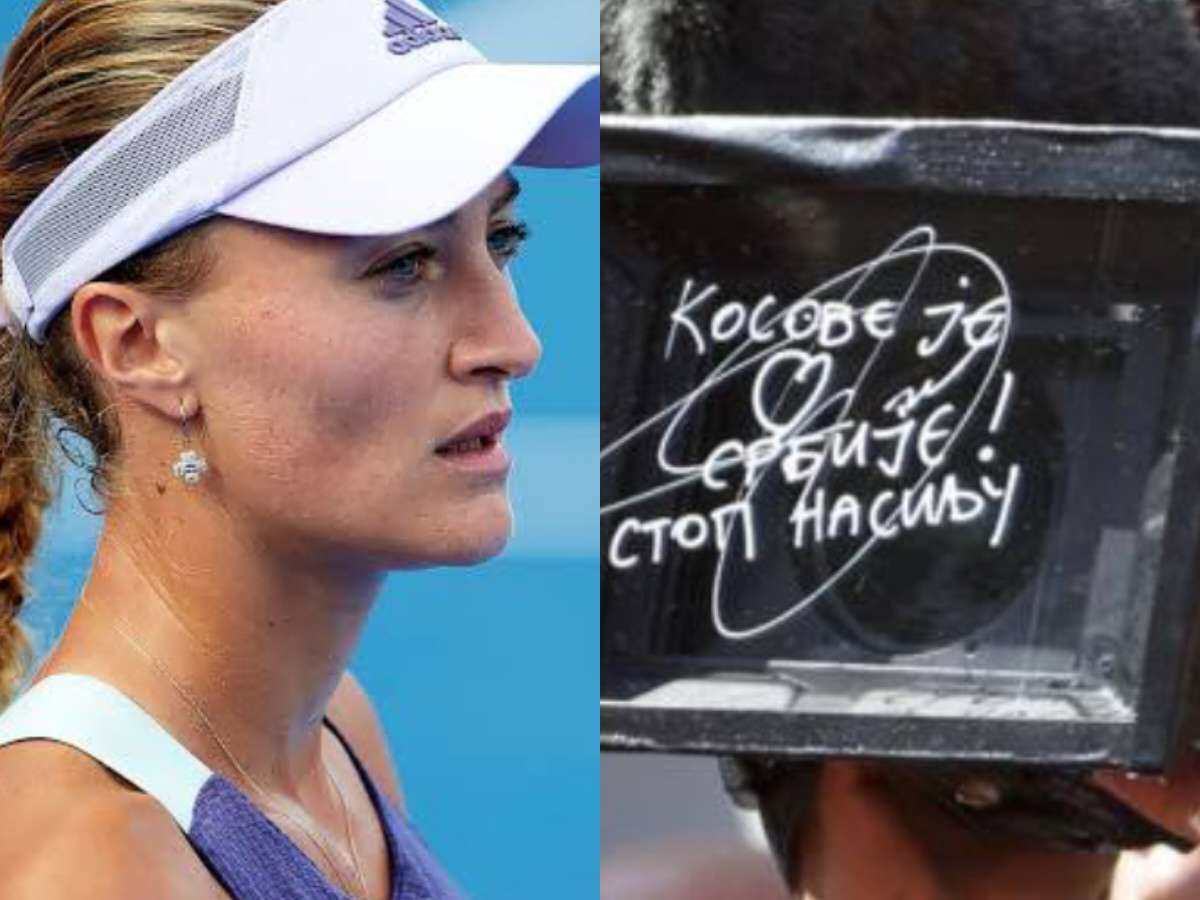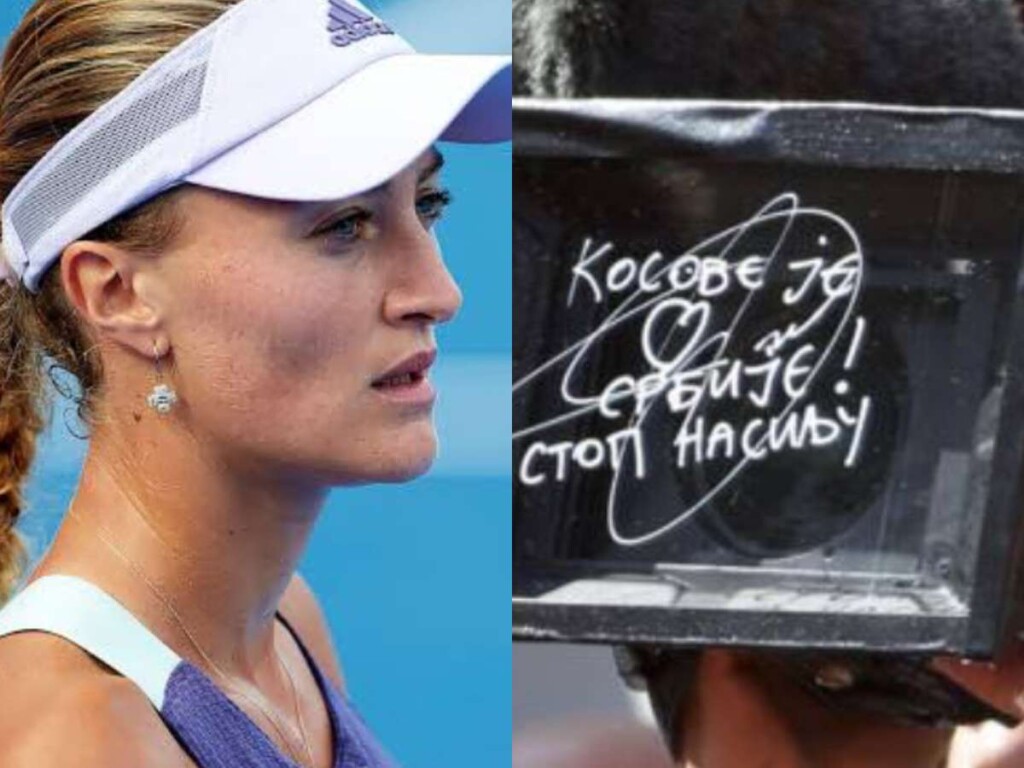 Djokovic's message was met with mixed reactions from fans. At the same time, the Kosovo government launched a former complaint against the 36-year-old demanding strict actions from the tournament organizers, but as he broke no rules, the French Open organizers issued the same.
And now, French tennis player Kristina Mladenovic, who has Serbian roots, came in support of the Serb because her father, like Djokovic, was born in Kosovo. Mladenovic also questioned why Djokovic cannot give his opinion regarding Kosovo when many players are talking about the Russia-Ukraine war.
"Yes, I share Novak's position, Kosovo is the heart of Serbia for me as well. My father is from Gjilane (a town in Kosovo and Metohija), my grandmother lived there and I was there when I was a child," Mladenovic told Serbian publication Telegraf.
"Many people are allowed to talk about Russia and Ukraine, everyone has an opinion, but that's not political. On the other hand, this is political?" the nine-time doubles Grand Slam champion added.
Meanwhile, talking about Djokovic's French Open campaign, he has reached a record-breaking 17th quarter-final in the clay-court Grand Slam by beating Juan Pablo Varillas 6-3, 6-2, 6-2. The two-time Roland Garros champion will face Russia's Karen Khachanov today in the last eight.
In case you missed!