Tennis sensation Carlos Alcaraz has been making waves in the tennis world with his impressive performances on the court. But a recent tweet by @TennisChannel shows a different side of the young athlete – one that involves him playing basketball and having a good laugh.
The tweet sparked a lot of attention and reactions from fans and fellow players alike. Many were impressed by Alcaraz's skills on the basketball court, which could only add to his already impressive athletic abilities in tennis. Others were simply delighted to see him enjoying himself and letting loose, after the intensity and focus required of a professional tennis player.
Carlos Alcaraz's lighthearted moment on the basketball court is a reminder that even the most dedicated athletes need to take a break and have some fun. It's easy to get caught up in the pressure and expectations that come with being a professional athlete, but moments like these show that Alcaraz is able to balance his passion for tennis with a healthy dose of fun and relaxation.
This tweet is just one example of how social media can give us a glimpse into the lives of our favorite athletes. It's a reminder that they are human, just like the rest of us, and that they have interests and hobbies outside of their sport.
However, more interestingly, beyond the fun and games, the video also sheds light on the importance of taking a break and enjoying other activities outside of one's main passion or profession. It can be easy to become so consumed by work or training that we forget to make time for leisure and relaxation. However, as Alcaraz's video showed, taking a break and doing something different can actually enhance focus and creativity, and improve overall well-being.
Related: Carlos Alcaraz named 'Mike Tyson of Tennis' by Daniil Medvedev's coach Gilles Cervara
Playing different sports improves tennis performance: examples from top tennis players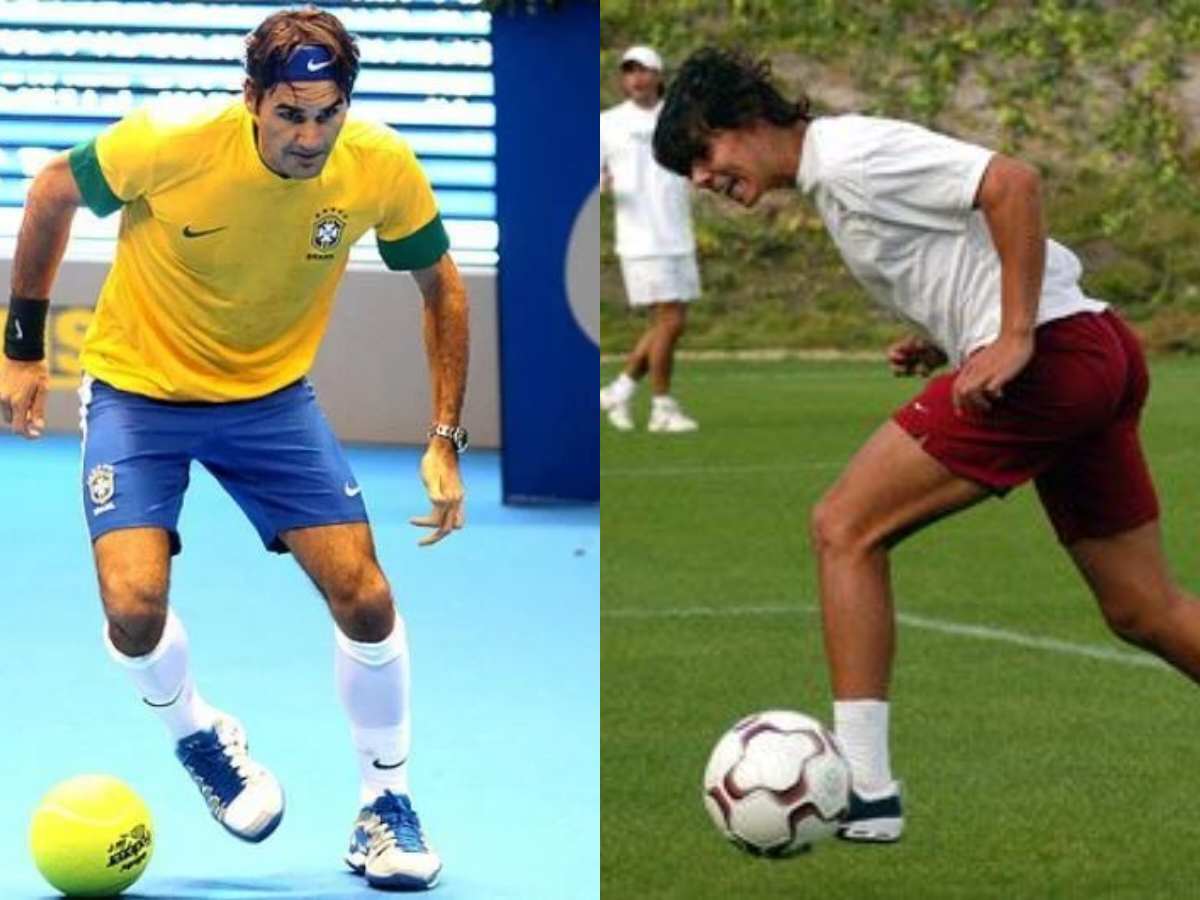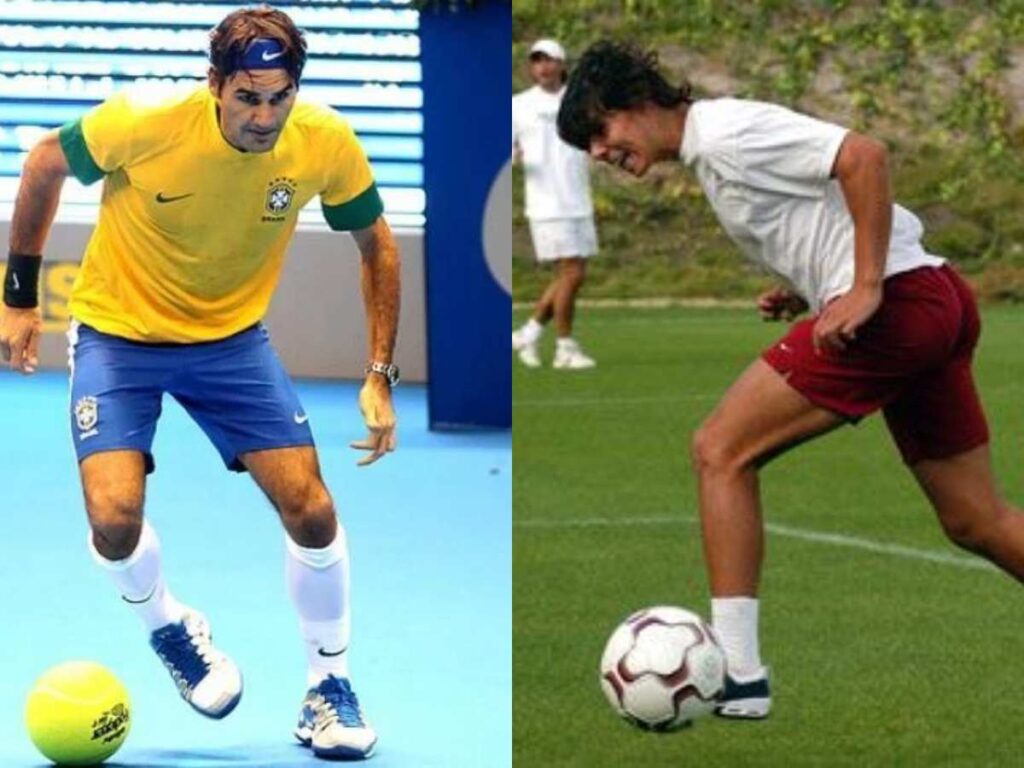 Tennis is a sport that requires a combination of physical and mental skills. Players need to have good hand-eye coordination, quick reflexes, and the ability to think strategically. While practicing tennis drills and playing matches are essential for improving one's game, many tennis players also turn to other sports to help them develop the skills they need to succeed on the court.
One sport that many tennis players turn to is soccer. In Soccer, players need to be quick on their feet and have excellent endurance, which are skills that can translate well to tennis. Soccer players also develop good footwork, which is essential for moving around the tennis court quickly and efficiently. Some professional tennis players, such as Rafael Nadal, have even played soccer to help improve their tennis game.
n addition to playing other sports, many tennis players also benefit from being multi-sport athletes. Playing multiple sports can help athletes develop a variety of skills and prevent burnout. According to Houston Texans defensive end J.J. Watt, "kids will be better athletes for playing multiple sports". Clemson football coach Dabo Swinney also believes that playing multiple sports is essential for quality athletes.
In case you missed it :
Marta Kostyuk continues 'no handshake' tradition with the Russians after losing to Anastasia Potapova at the Miami Open
"The players have figured out how to play Iga Swiatek," Mats Wilander backs the Pole's decision to skip Miami and recoup for the Golden Swing