American former world No.7 Danielle Collins and Latvian former World No.5 Jelena Ostapenko are always known for their temperament on the court. During the heat of the moment, both of these players were seen in verbal arguments many times before. A similar incident happened last day in Abu Dhabi when the American pointed out to ostapenko's players' box and asked them something. She was also seen complaining to the umpire about the same in the next changeover.
Despite the drama during the match, Ostapenko got the better of the American in 3 sets – 7-5, 1-6, 7-5. Ostapenko who has a bad reputation for "drive-by" handshakes gave a generous one to Collins after the match. "Danielle is a great player, and it's always a tough match against her because she plays really well and she's such a fighter," Ostapenko said later.
continuing her train of thought, Ostapenko said, "The match is never over until we shake hands. I'm really glad that, even though in some games I didn't play my best, I was fighting and I managed to win the match. These kinds of matches give confidence."
Also Read: "It was more than just tennis," Jimmy Connors pays tribute to John McEnroe detailing their rivalry
Twitter reacts to the Ostapenko-Collins Drama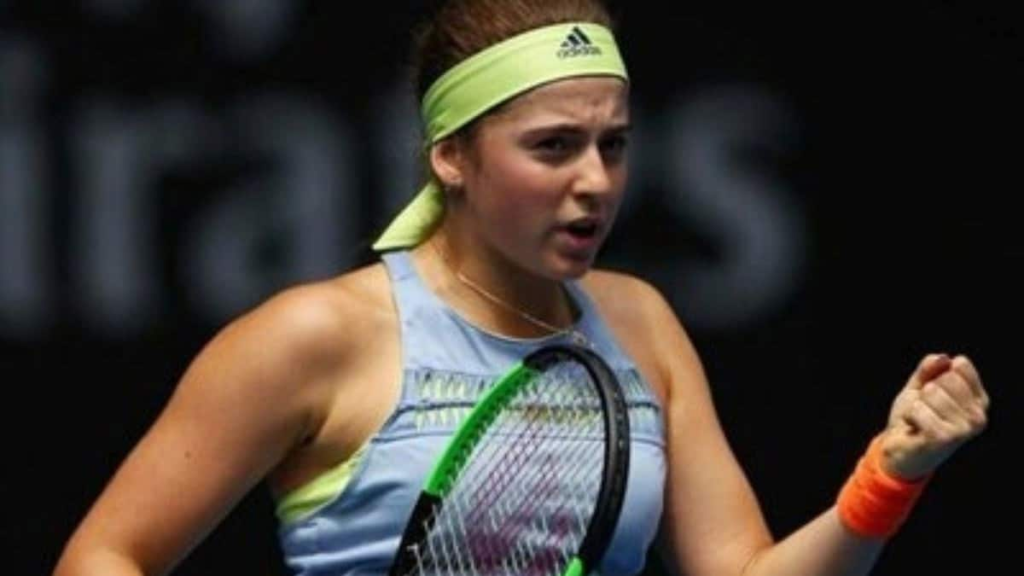 The drama that unfolded during the first-round match of Jelena Ostapenko against Collins was widely talked about on social media. There were a lot of retweets and quote tweets around what made the American have a go against Ostapenko mid-match. There was also a part of the fans who were amazed to see a generous handshake between them after a heated match like this.
Jelena Ostapenko is one of the most aggressive players on the women's tour, given the intensity with which she strikes the ball. However, the 25-year-old admitted that she needed to find a balance between being too aggressive and not too aggressive. Instead of trying to end the points in a frenzy, the French Open 2017 champion wants to indulge herself in rallies before playing aggressive shots.
Her next-round opponent is Chinese unseeded player Qinwen Zheng.
In case you missed it!