It was the most memorable day of Carlos Alcaraz's life as he defeated his idol, Rafael Nadal on clay in Madrid. In the quarterfinal, Alcaraz got the better of Nadal in three sets 6-2,1-6,6-3 to reach his maiden Masters semifinal on clay. Alcaraz lost to Nadal a year ago in the same tournament but his victory today proves the fact that he has come a long way ahead.
Right after the draw was made, a prospective Nadal-Alcaraz matchup was projected to be the 'Battle of Generations' and given Alcaraz's recent rise and form, many believed that he could defeat his idol on their third meeting. He played some amazing tennis which included taking control from the baseline, taking command over the drop shot, and hitting winners left, right, and center.
Alcaraz was visibly happy and excited after his historic win. He couldn't stop smiling and had a reaction of disbelief after converting the match point. He later signed the camera, "What just happened?" to express his disbelief and couldn't really believe what he had just achieved.
Also read: "I will text him," Carlos Alcaraz seeks to draw advice from David Nalbandian ahead of his clash with Novak Djokovic
'Very few players can say that they once beat Nadal on clay': Carlos Alcaraz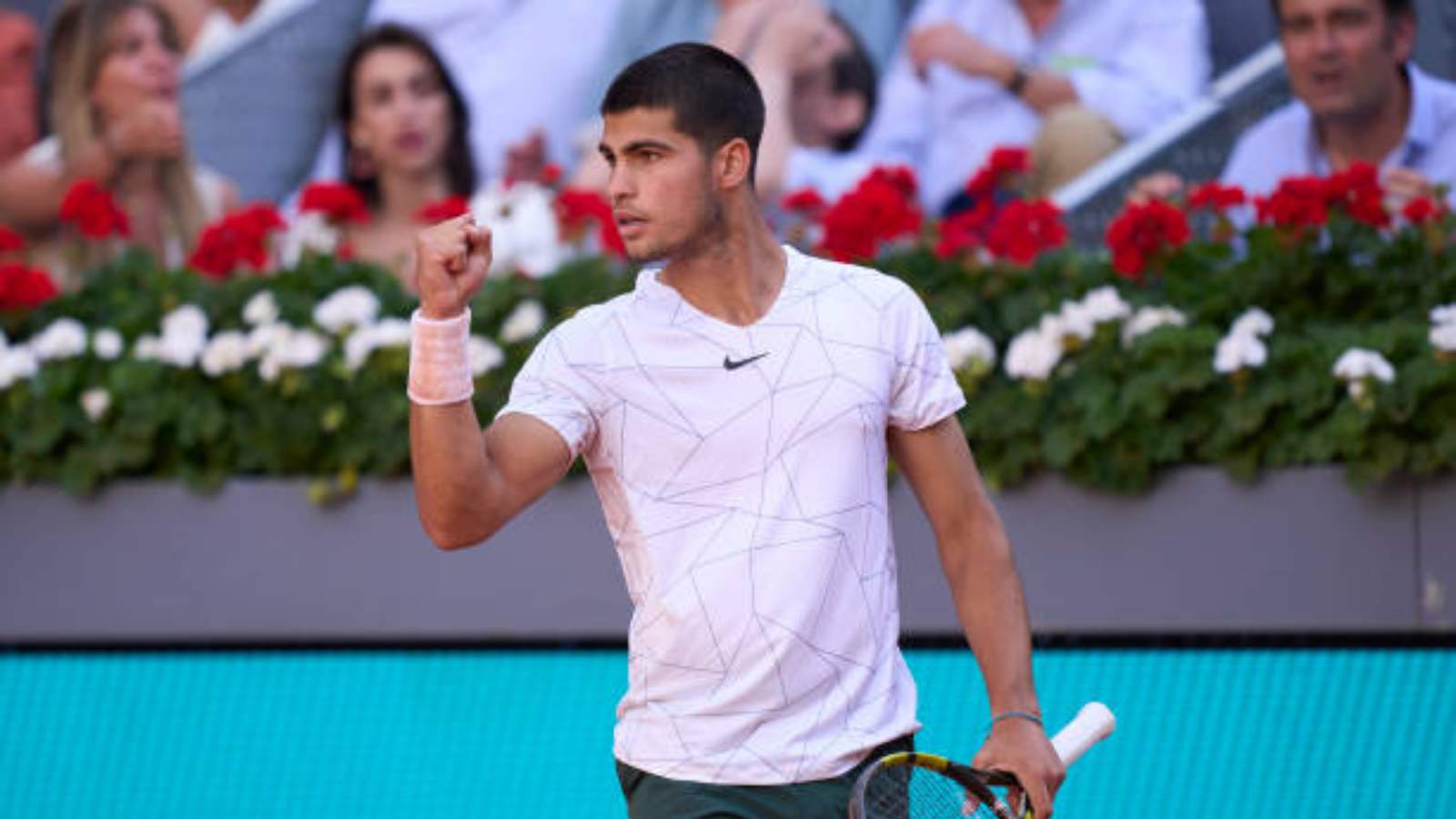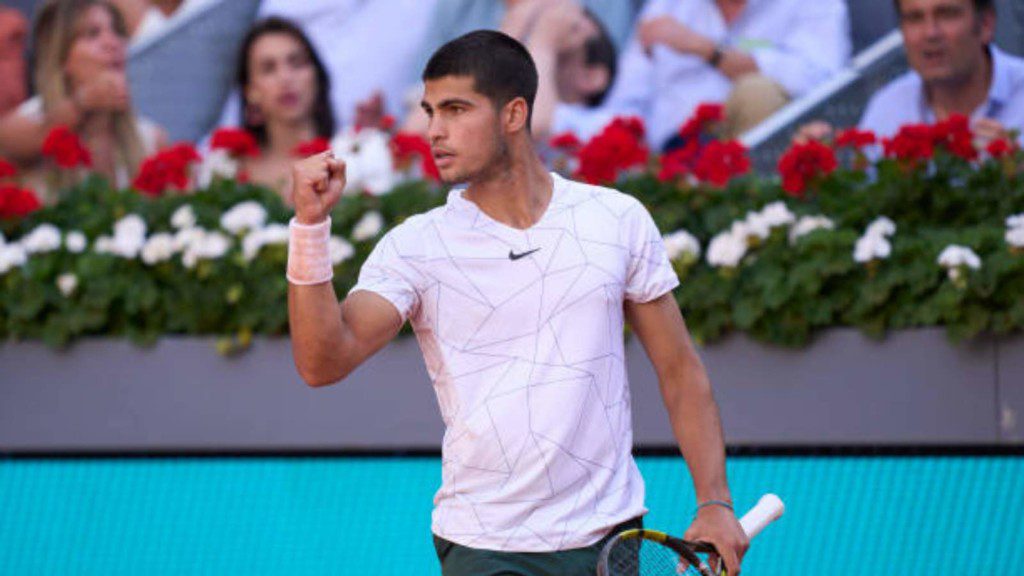 After the victory, Alcaraz spoke in depth about what he did differently. He said that he went big on tough moments, took his chances, and backed himself to clutch it at the end.
"I always think that in the toughest moments you have to go for it. For a big serve, to the net. If I miss it at least I went for it," he said.
An emotional Alacarz further said that a very few players in the world can say that they have beaten the 'King of Clay' on his favorite surface and fortunately, he's one of them now. "Very few players can say that they once beat Nadal on clay. Luckily I'm one of them now," he said.
Going ahead, Alcaraz will now face World No.1 Novak Djokovic in the Madrid Open semifinals on Saturday.
Also read: "I think it was a solid performance," Novak Djokovic storms past Hubert Hurkacz, advances to semifinals
Also read: WATCH: Rafael Nadal's heartful gesture towards Carlos Alcaraz after the 19-year-old collapses on the court