Novak Djokovic advanced to the Madrid Open semi-finals with a simple 6-3, 6-4 victory over Hubert Hurkacz on Friday, as he seeks a fourth trophy in the Spanish capital. On a beautiful day in Madrid, Djokovic looked much more like himself at the Manolo Santana Stadium, as he continued to grind his way back to top form ahead of the French Open, which commences later this month.
When Andy Murray dropped from their highly anticipated match owing to injury, the 34-year-old was handed a walkover into the quarter-finals, and the top-seeded Serb got right to work against Hurkacz. Djokovic took a 3-0 lead in the first set and won it in 36 minutes, keeping the pressure on in the second. After an hour and 20 minutes, he got the vital break at 3-2 and won. Djokovic hit 16 winners without facing a breakpoint from Hurkacz, extending his unbeaten record against the Pole to 4-0.
Also Read: "As a man, he's the opposite" When Novak Djokovic's father accused Roger Federer of "attacking" his son
"I am pleased with how I was constructing the point"- Novak Djokovic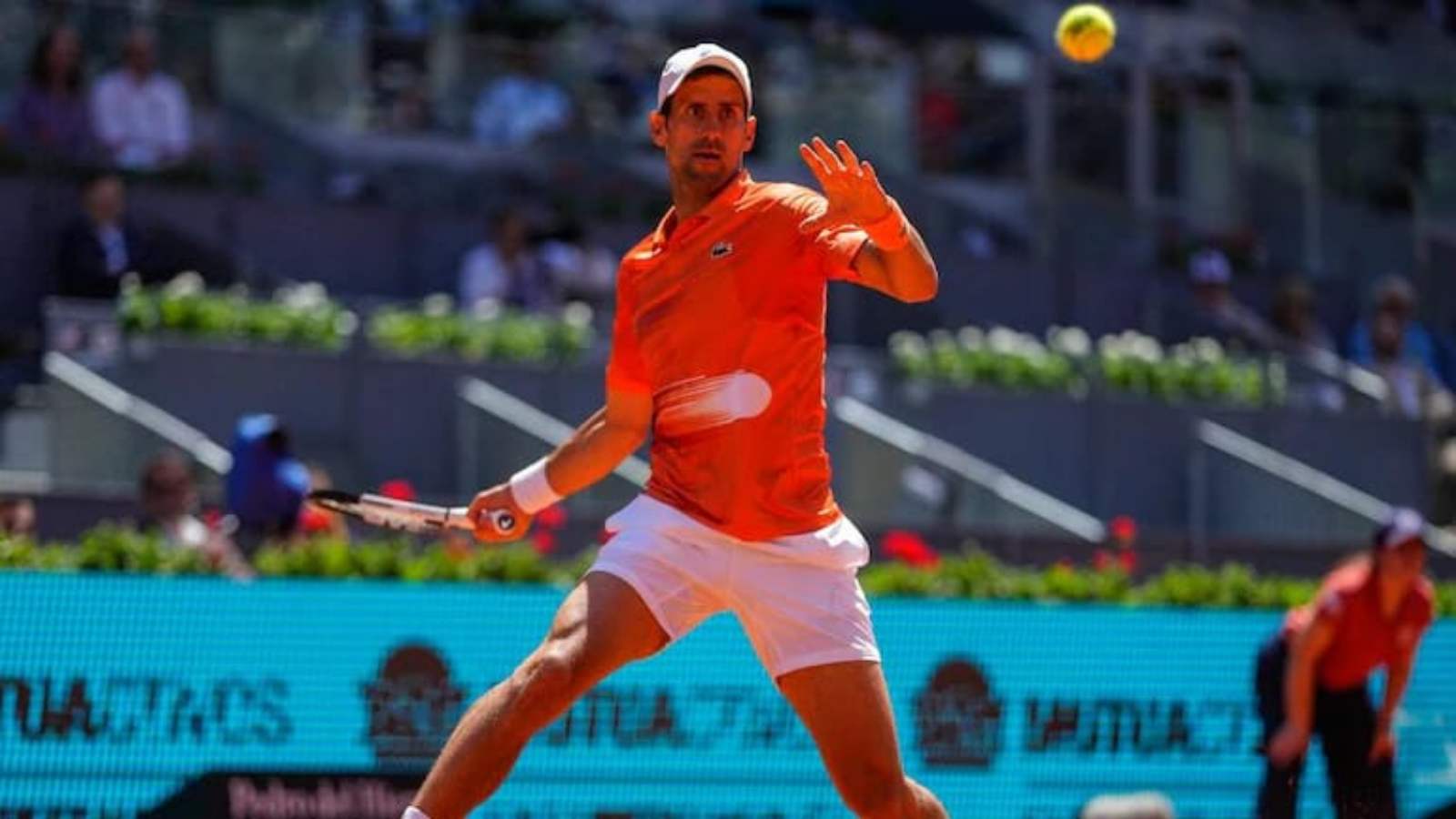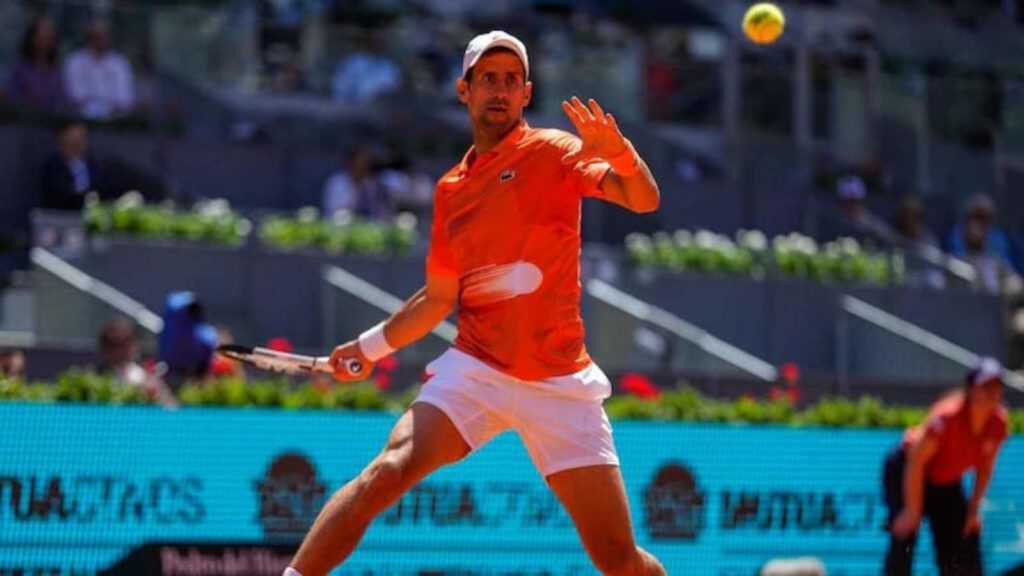 Hurkacz was jittery and added to a sloppy start with a double fault and a wayward backhand, allowing the 20-time Grand Slam champion to break and take a 3-0 lead. The No.12 seed from Poland finally found his serving rhythm, but he paid the price for giving the Serbian top seed an early lead, as Djokovic cruised to the first set in just 33 minutes.
Hubert Hurkacz, who was playing in his third consecutive Masters 1000 quarterfinal, saved a breakpoint in the first game of Set 2, but his proclivity for leaking unforced errors reappeared shortly after, handing Novak Djokovic the lead. The Serbs didn't have to do much to take a 3-2 lead, and they continued to dominate until a minor blip in game eight. Hurkacz pushed the three-time Madrid champion to deuce but was unable to get a breakpoint.
"The first set I think we both didn't play so great, took us both time to adapt to conditions," Djokovic said. "Second set, I think better quality tennis. I was serving really well. I am pleased with the way I was constructing the point."
Novak Djokovic will face Carlos Alcaraz in the semifinals, who defeated Rafael Nadal in the collision of the last eight. When Djokovic was asked regarding this, the winner of Rafael Nadal's match was not decided. "They're the two best players this year, with the results they've had," Djokovic said. "Rafa is playing well, it didn't seem like anything is bothering him in the last few matches… He's very close to his best."
"And Carlos as well, I mean he's living the dream isn't he? He's playing amazing tennis and he's improved so much… It's going to be a good match," he concluded.
Also Read: Watch: Rafael Nadal vs Carlos Alcaraz match stops after a spectator falls in the stands, medics rush to help
Also Read: "The emotional and mental traces were still there" Novak Djokovic admits to suffering mental health issues after the Australian Open