Wimbledon and the French Open have made a U-turn in their policy stand regarding the issue of in-match coaching. Changing their policies the tournaments will now allow players to be coached from the stands. With the imminent change, the grass and clay court events have joined the other two Grand Slams allowing the practice.
Though it has been not allowed the players have found a way to go on in an informal manner. The most famous recent example is when the American legend Serena Williams was coached by Patrick Mouratoglou with the code words or hand signals in her match against Naomi Osaka in the 2018 US Open. The changed policy will ultimately put an end to illegal and informal coaching from stands.
Tennis is a rare major sport that does not allow in-match coaching. In other sports like football and golf the coaches continuously pass instructions to the players according to the situation at hand. Earlier, Wimbledon has been the biggest opponent of the practice believing that players should respond to the pressure on their own.
Related: Coco Gauff jokes about booking flight for FIFA World Cup on the wrong date as she reaches Doha for the Qatar Open
What is the issue with the in-match coaching from the stands?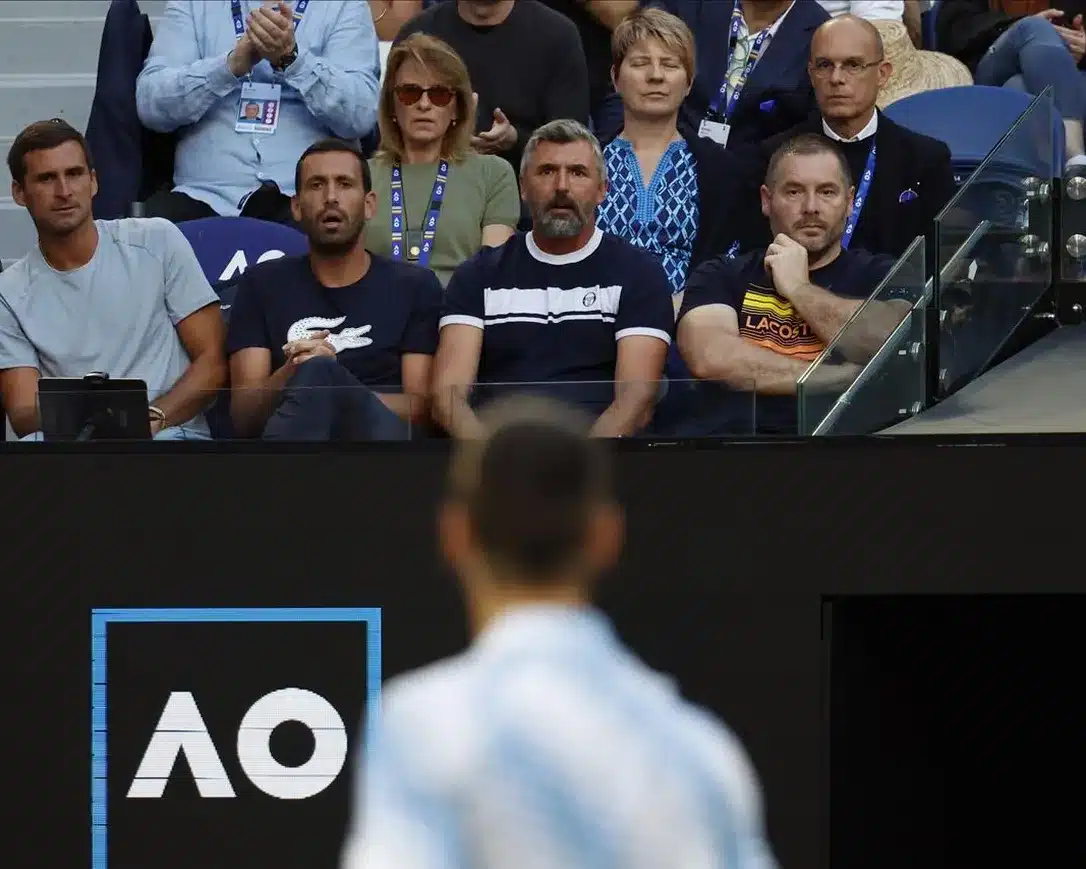 Coaching from the stands in the game has been a controversial subject with the opinion divided among the tennis pundits. Till recently in-match coaching has been banned totally at all men's tournaments, and at all four major tournaments for both women and men. Recently the 2023 Australian Open was the first edition of the tournament that allowed to communicate with players during matches from the stands.
This was a result of a quiet change going on in the policies of the governing bodies. Men's tour started allowing it last July from the stands for a trial period that included the 2022 U.S. Open, which was the first Grand Slam tournament to permit the practice. On the women's side outside of the Grand Slams, this has been allowed since 2008.
The biggest concern with the practice is that it is not necessarily a leveler. The top players can afford the best of the coaches while the newcomers don't have that luxury. A case in point is Rafael Nadal who employs multiple coaches sometimes.
Jim Courtier has voiced the same concern earlier. "I worry about richer players getting richer. I think about players who come down and play qualifying and cannot even travel with a coach and get in and go up against someone with four coaches," he said.
Continue Reading:
Quentin Halys credits Novak Djokovic's praise for him as he delivers consistent improvements on the Tour
"He hasn't won anything," Rafael Nadal given crucial advice by Brad Gilbert as his 18-year streak gets threatened