Wimbledon continues to remain firm in supporting Ukraine in its war with Russia. Despite ATP and WTA forcing them to allow the Russian and Belarusian players to compete once again, they have still found loopholes. As the AELTC announced their plans for this year's edition of the Championships, a lot of new rules were also announced.
While it is no surprise that all players have been briefed of showing no kind of support to Russia. The Championships have further gone a step ahead and decided that while the grounds of Wimbledon will be a 'no-Russia' zone, there will be 'no-Wimbledon' in Russia and Belarus as well.
As confirmed by the AELTC Chairman Ian Hewitt and AELTC Chief Executive Sally Bolton, the Championships won't be broadcasted in Russia and Belarus. All deals have been canceled with media outlets and broadcasters of the two nations. While the players are reluctantly welcomed, the Grand Slam organizers have decided to not let their compatriots get a chance to see them play.
It could also be to avoid embarrassment in case a Russian or Belarusian player manages to win the title. Former Major title winners Victoria Azarenka, Daniil Medvedev, and reigning Australian Open champ Aryna Sabalenka will be back at the Championships this year and could be favorites. Last year, Elena Rybakina, a proud Kazakh won the Championships, yet focus on her switch of nationality made the headlines. Looks like Wimbledon has learned its lesson.
Related: Not LOVE ALL, it's 'Love Ukraine' for Wimbledon
Wimbledon gives a 'choice' to Russian and Belarusian players to sign declarations before coming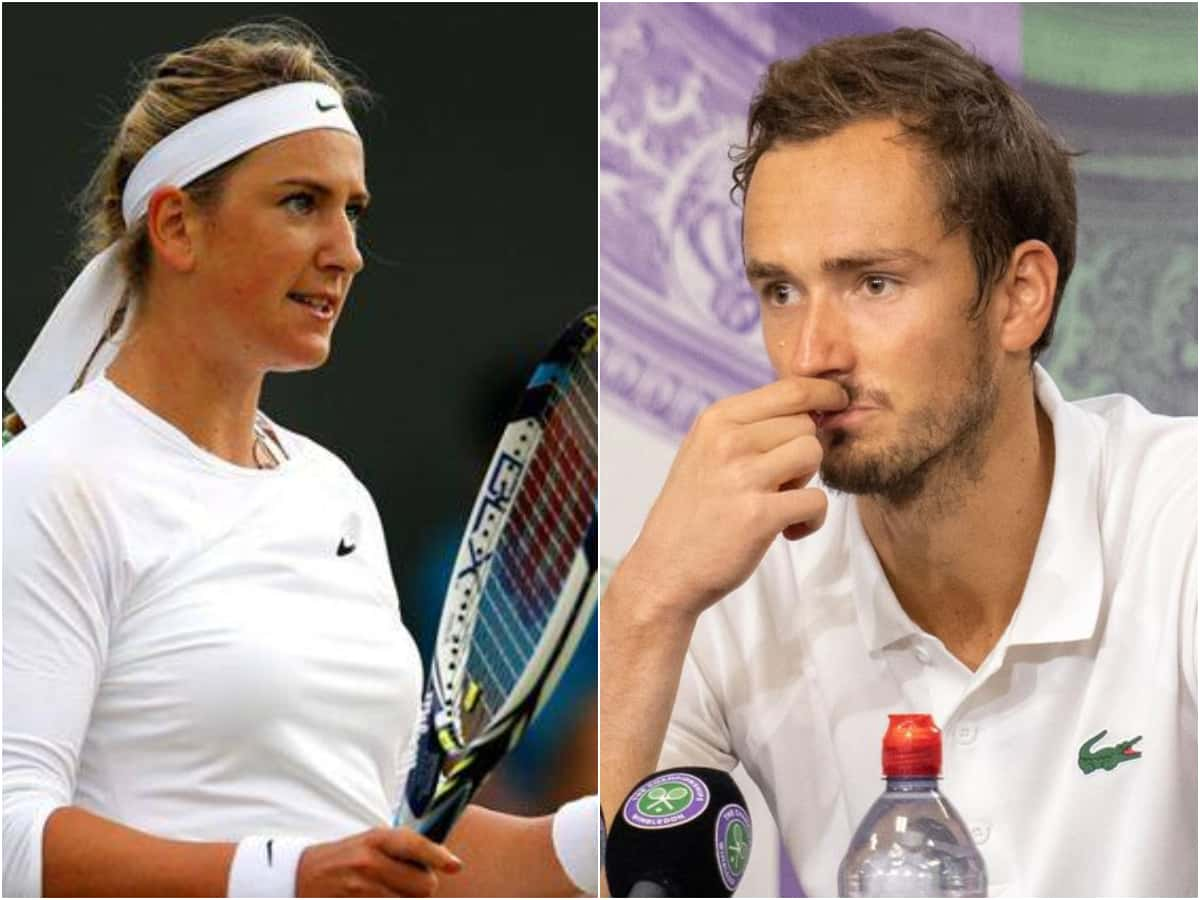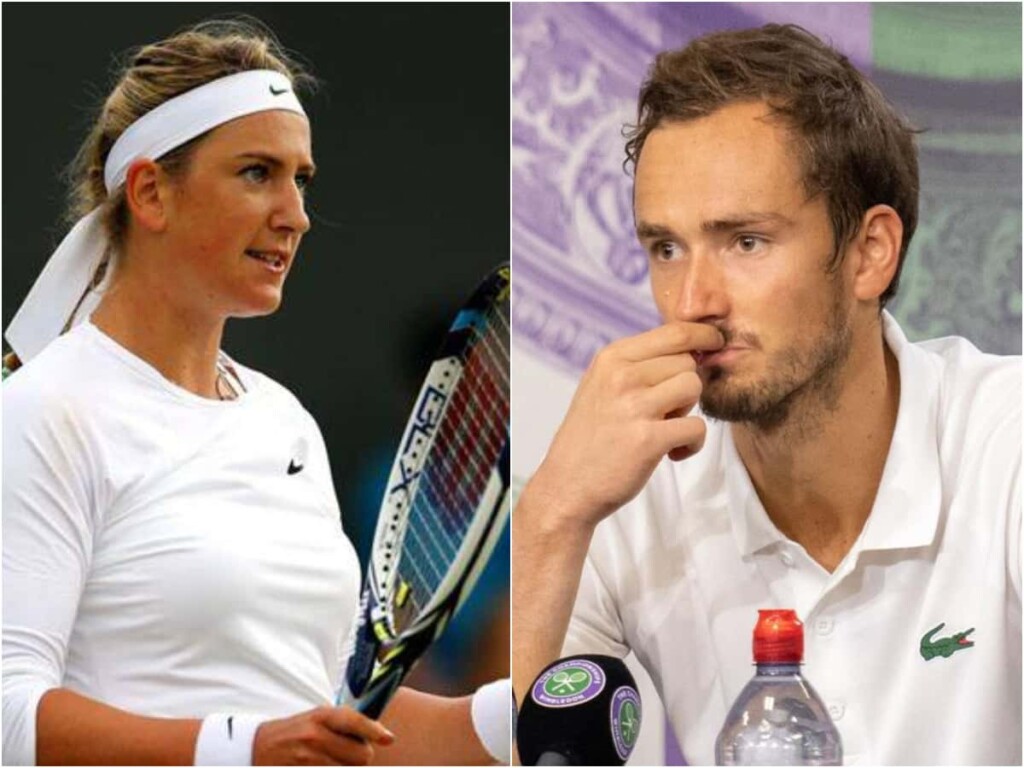 Apart from the broadcasting decision, Wimbledon also announced many other changes to its existing policy. While the Championships were requested to allow the Russian and Belarusian players last year by signing an agreement with them to not many any pro-war gestures, AELTC showed no interest. This year, however, they have taken that into consideration and all players from the two nations have been asked to sign the declaration.
"So at this point, we have given the players the choice to sign the declaration, we've spent a significant amount of time engaging with those players to ensure that they fully understand what they're signing up to," said Bolton during the press conference held in London on Monday.
After the debacle in Melbourne where Novak Djokovic's dad Srdjan was dragged into the Russian war flag controversy, Wimbledon has also updated its security policy. With the Royal Family of England often making a visit to the Championships during the fortnight, the organizers don't want to risk any fiasco.
"Our grounds entry terms and conditions have been updated for this year, and that will prohibit any Russian or Belarusian flags being brought into the grounds – as well as any other symbols or signs of support for the war or the to regimes. Our security arrangements are amended each year alongside a threatened risk assessment if you like. And so the gate teams will be well briefed on what can and can't come into the grounds," added Bolton.
In a nutshell, Wimbledon has worked its way smartly to show support to Ukraine while opposing Russia. The Championships are still more than two months away but the AELTC is not ready to leave any stone unturned in making sure the fortnight goes smoothly.
Continue Reading: