Good news for tennis lovers, The Championships at Wimbledon will allow Russian and Belarussian players to compete in this summer's Grand Slam on grass. Tennis's premier Major had been robbed off its sheen in 2022 as the ATP and WTA had decided to strip the event of ranking points due to the ban on players from Russia and Belarus. It included players like Daniil Medvedev and Aryna Sabalenka.
A lot has changed in the last 12 months, politically and in the tennis world. Tennis being an individual sport, to ban players from two countries was an extreme decision last year. After all, the Australian Open, French Open, and US Open has no such restrictions on players in 2022. The only restriction from the USA for the last Grand Slam in New York was on players who had not taken the Covid-19 vaccine jabs, where Novak Djokovic stood isolated.
From May 2023, the Covid Emergency status in the USA will be over. There will be no restrictions, whatsoever after that. Back to Wimbledon, a month ago, there was more than a hint that they would be allowing all players to come and compete this time.
The ATP, WTA, and the ITF have been watching how Russia versus Ukraine is still playing out. Wimbledon will have a list of do's and dont's for players, coaches, etc. At the Australian Open this year, fans had stormed the Rod Laver Arena and Margaret Court Arena with Russian flags and placards. It led to a lot of trouble. Knowing Wimbledon and its organizational capacity, they will not allow any such acts of hooliganism.
In case you missed it: "I was shaking so bad," Boris Becker reveals how an inmate tried killing him recalling the horrors of prison life
Wimbledon's statement welcoming yet diplomatic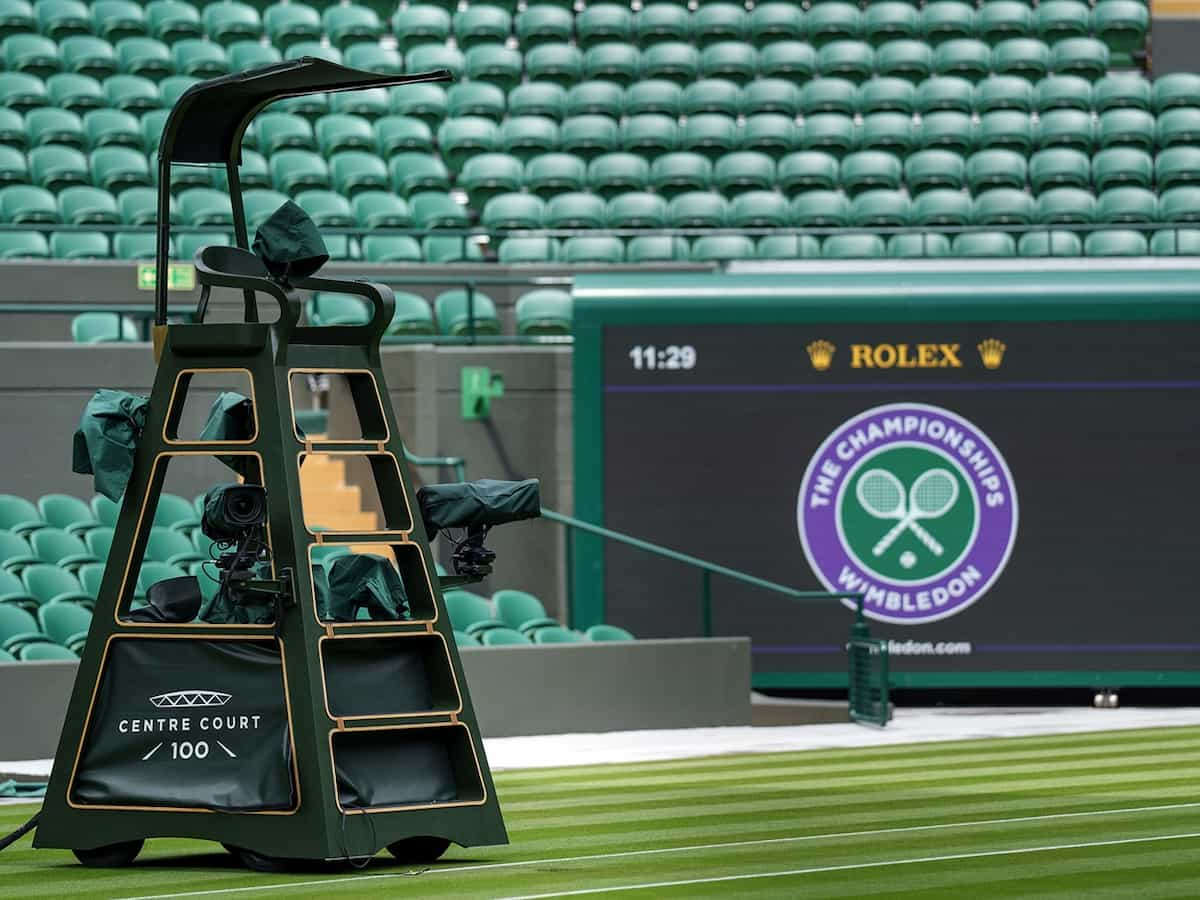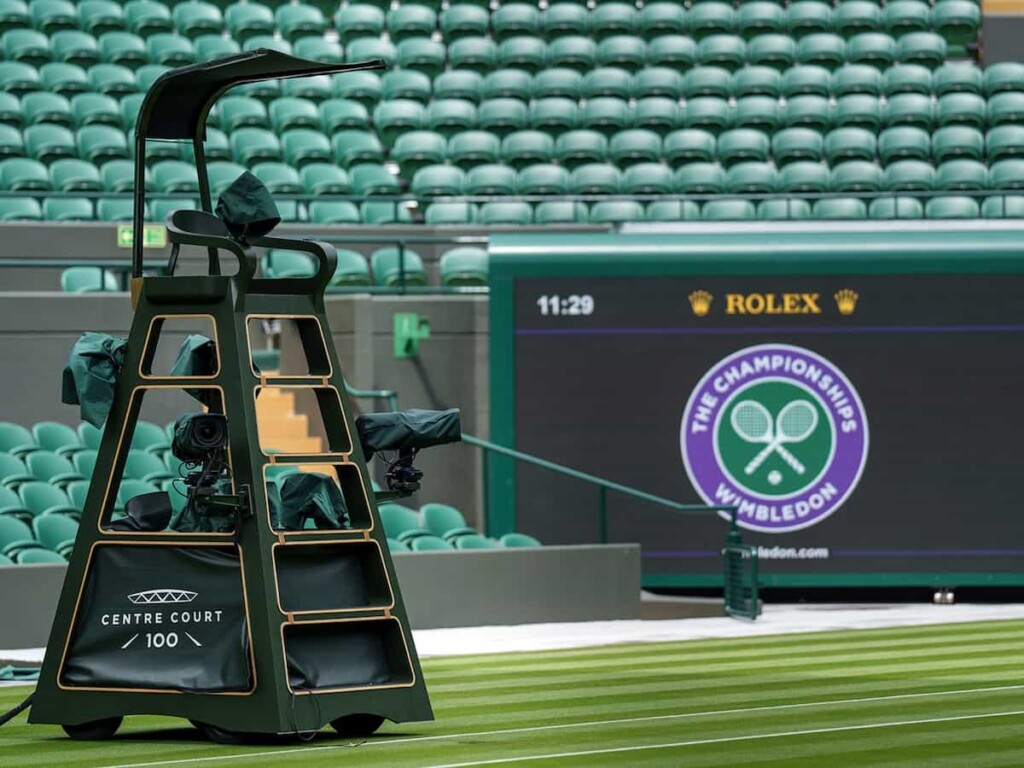 The tennis courts in the hallowed precincts of South West London's most famous suburb will not allow tennis to become politicized. Ian Hewitt, Chairman of the All England Club said: "We continue to condemn totally Russia's illegal invasion and our wholehearted support remains with the people of Ukraine. "This was an incredibly difficult decision, not taken lightly or without a great deal of consideration for those who will be impacted," he said.
Hewitt added: "It is our view that, considering all factors, these are the most appropriate arrangements for The Championships for this year. We are thankful for the Government's support as we and our fellow tennis stakeholder bodies have navigated this complex matter and agreed on conditions we believe are workable."
To be sure, there has been a lot of noise over the Russian and Belarussian players. They have faced awkward questions from the media at various places, from Australia to the USA, which includes the tournaments in Indians Wells and Miami. Players are not part of the crazy war in any way. Players like Medvedev and Sabalenka have repeatedly spoken of how they have nothing to do with the fight involving Russia and Ukraine.
Britain and the West Bloc nations side with Ukraine but when it comes to Wimbledon, there is a lot of economics involved as well. The ATP and WTA slammed fines in 2022. This year, there was a veiled threat the two bodies which control men's and women's tennis would not be mute spectators. Not only Wimbledon, the grass-court warm-up events in Britain would have also faced the music. Wimbledon has responded in time and for the players from the "warring region," this is great news.
Locker room tension hopefully reduces following Wimbledon's decision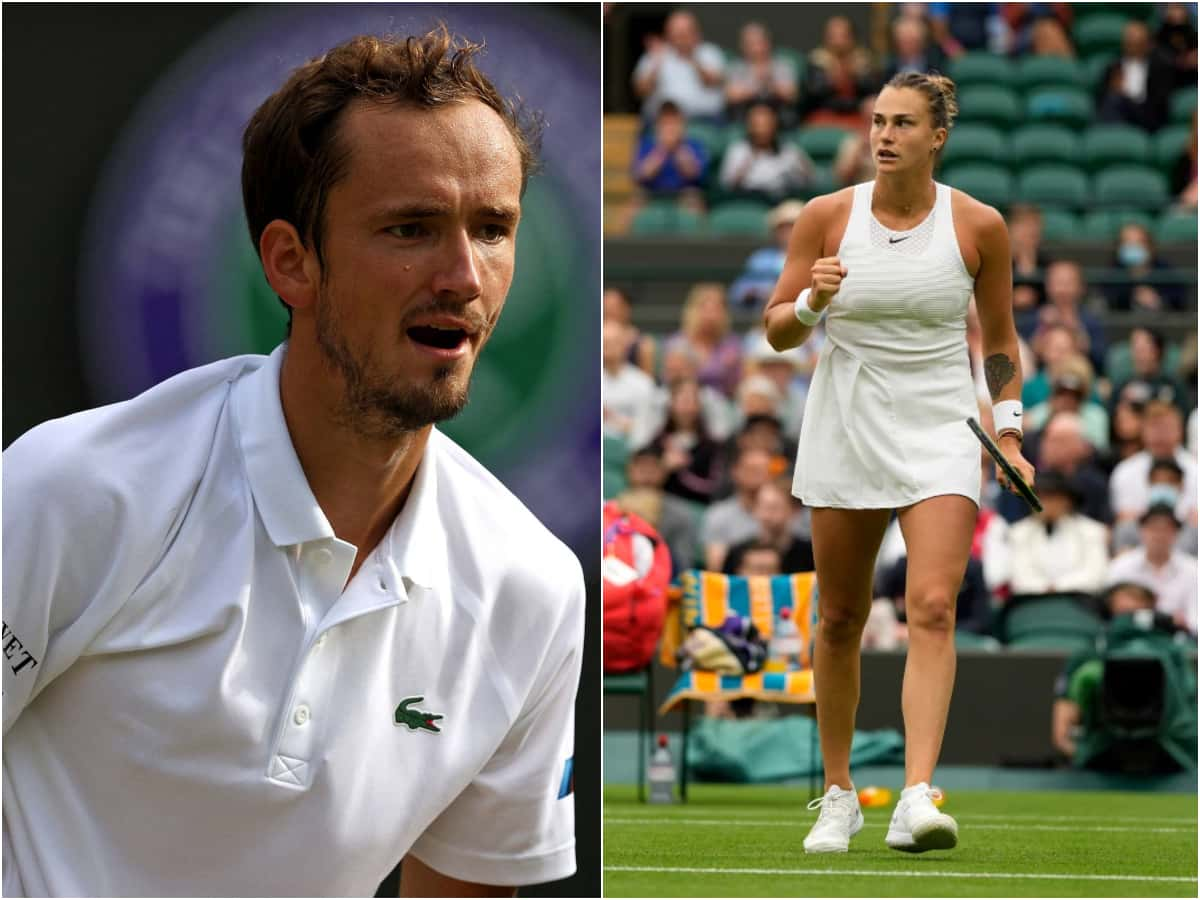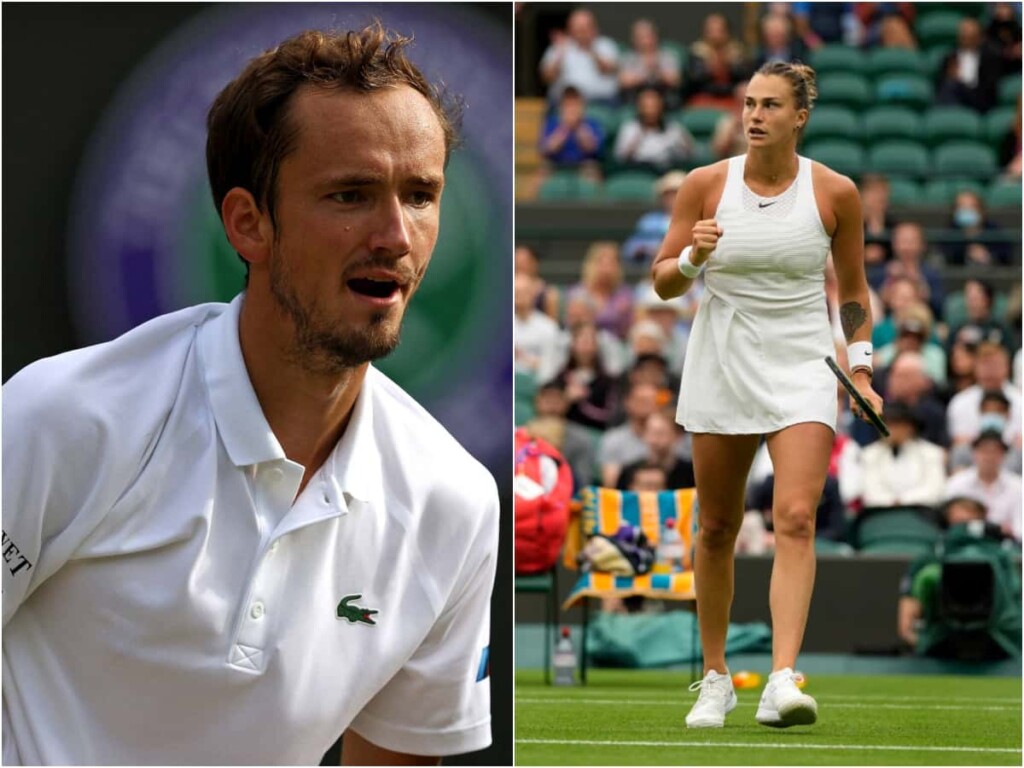 Moreover, what hurt all players as a result of ranking points being robbed for Wimbledon in 2022 was how champions like Novak Djokovic and Elena Rybakina got no points. They could have done well with those points for rising in rankings further.
Djokovic's dad Srdjan was dragged into the Russia controversy in Melbourne in January 2023. Both Dad and son had to plead they have nothing to do with the war. Novak was emotional when he himself spoke on how the Serbia versus Croatia war in the 90s had hurt him. Players from other nations will have to be more sympathetic toward those from Russia and Belarus.
In addition, the women's locker room in WTA events has seen plenty of exchanges, as in a war of words. Some players have refused to shake hands or exchange hugs after a match. Hopefully, there will be a thaw in Wimbledon this July. Sample this, the few players who skipped Wimbledon last year will also return to the premier event this July.
Normalization of tennis is welcome for players and fans. At a time when the revered International Olympic Committee (IOC) is unable to broker a deal over Russia, Wimbledon has restored a semblance of normalcy. Britain will not change its stance on Russia, so Russian and Belarussian players who are going to be in London during the Wimbledon fortnight will be at their best behavior, hopefully.
Maybe, by then, Elena Rybakina will become stronger. She is not Russian but a Kazakh passport holder. Her growth as a player has been phenomenal in many ways.
Continue Reading:
WATCH: Carlos Alcaraz leaves John McEnroe speechless with his play in Miami quarter finals
Rafael Nadal honored by the French Open with a special gift at his Academy