Before their highly awaited exhibition match in Mexico, Daniil Medvedev and Andrey Rublev had the opportunity to meet Louis Tomlinson, a former singer, and songwriter of One Direction. The Monumental Plaza de Toros Mexico in Mexico is hosting the Tennis Showdown, where Daniil Medvedev and Andrey Rublev, both from Russia, will have a friendly match against each other.
While staying at the same hotel, Daniil Medvedev and Andrey Rublev, who were preparing for their much-awaited exhibition match, had an opportunity to meet a celebrated musician. They greeted each other, shook hands, and took photos together.
Louis Tomlinson has arrived in Mexico for the eagerly awaited premiere of his documentary, "All of Those Voices," which was directed by Charlie Lightening. The documentary is scheduled to be launched on March 22.
Despite losing to Carlos Alcaraz in the Indian Wells final on Sunday, Daniil Medvedev declared that he is in a good condition, both mentally and physically. The former top-ranked player further mentioned that he is excited about the clay season but not before giving his all in the upcoming Miami Open.
Also Read: Novak Djokovic's refusal to get vaccinated causes him a loss of potentially more than $10 million
Social media reacts to Daniil Medvedev and Andrey Rublev's meet-up with Louis Tomlinson in Mexico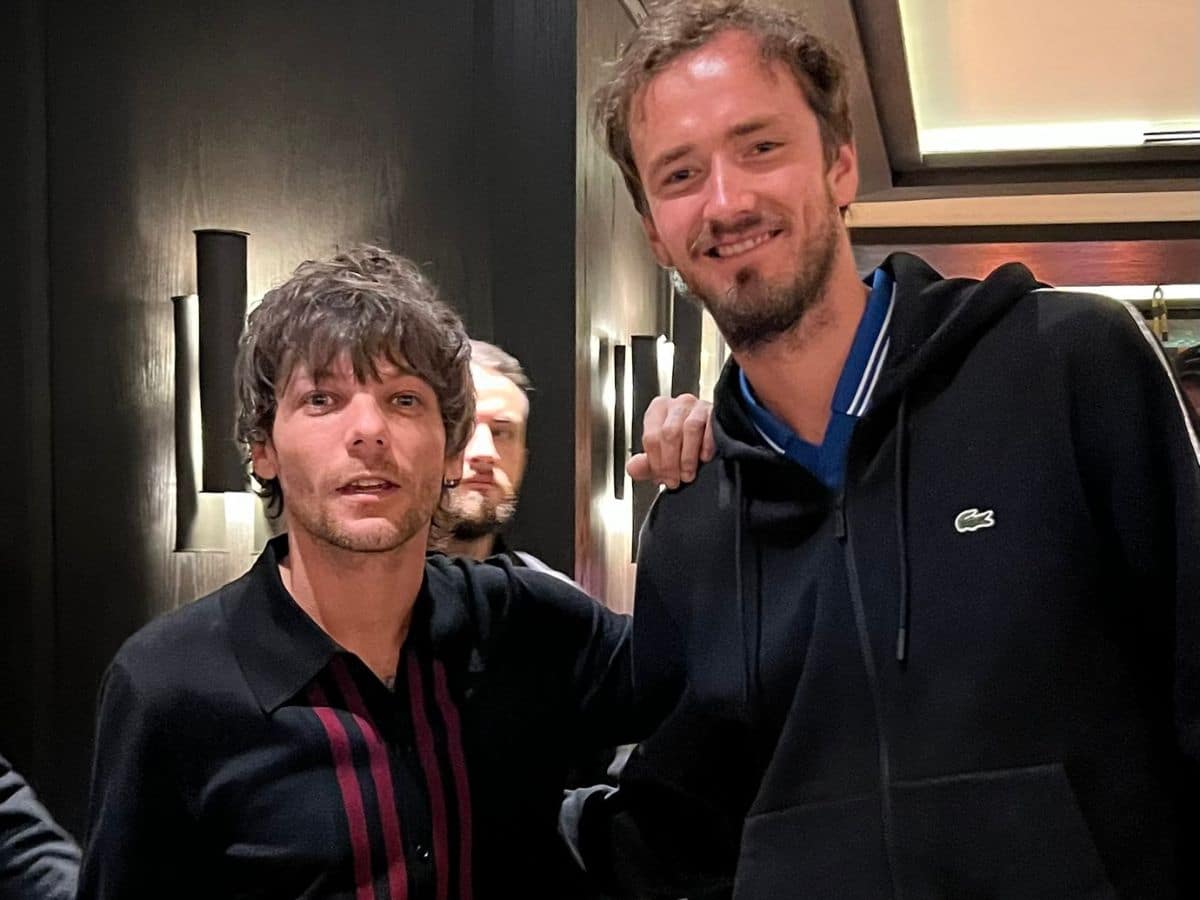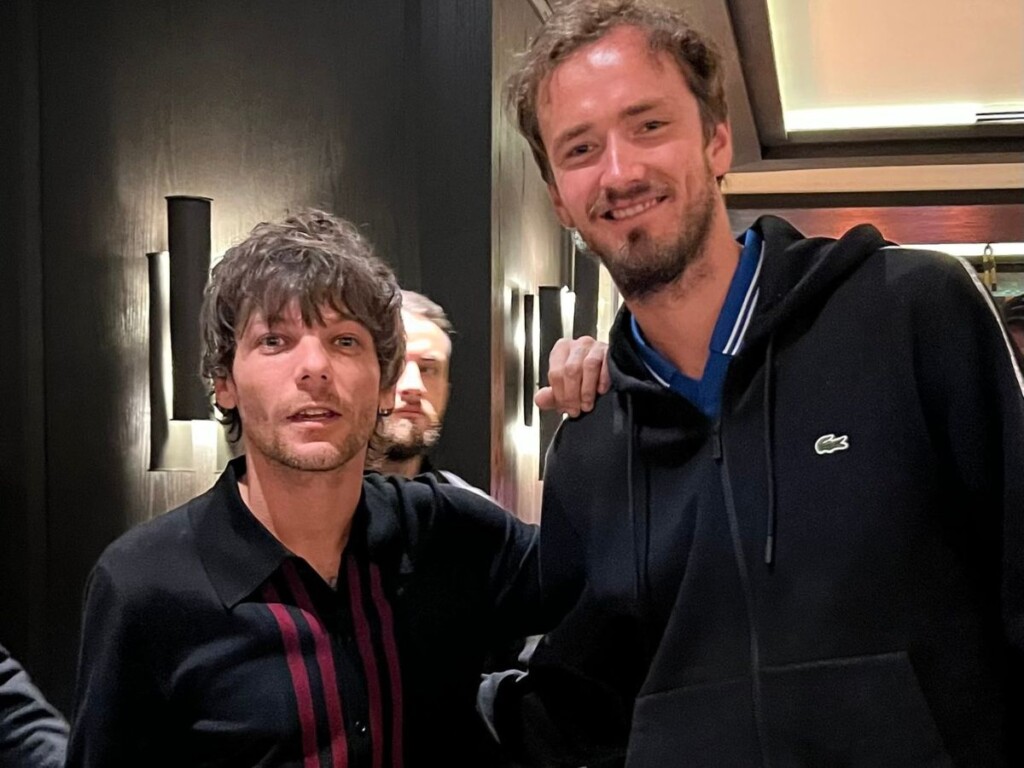 Recently, tennis enthusiasts were thrilled to see photos of Daniil Medvedev meeting former One Direction singer, Louis Tomlinson, before their exhibition match in Mexico. The images, which were widely circulated on social media, garnered various reactions from fans around the world.
Many fans expressed their admiration for both the tennis player and the musician. They praised Medvedev for his incredible skill on the court and for taking the time to meet Tomlinson. Likewise, they lauded Tomlinson for his exceptional music career and for being a great fan of tennis.
However, not all fans were happy with the encounter. Some expressed sarcastic remarks, questioning the connection between tennis and music. They pointed out that the meeting was a mere publicity stunt and that it did not add value to the sport.
Despite the mixed reactions, it is evident that both Medvedev and Tomlinson have a significant following worldwide. Medvedev is a top-ranked tennis player, who has earned numerous accolades in his career, including the ATP Finals championship in 2020. On the other hand, Tomlinson is a renowned musician who has sold millions of records worldwide and won several awards.
In case you missed it:
Novak Djokovic's ban from entering the USA is a blessing in disguise believes Mats Wilander
WATCH: "I'm retiring after this," Denis Shapovalov smashes racket in frustration at Indian Wells after blowing huge lead