Novak Djokovic, the world-renowned tennis player, has been facing a significant loss of earnings since he was banned from participating in tournaments due to his refusal to follow COVID-19 protocols. Djokovic, who is from Serbia, has been one of the top players in the world for years, and his absence from tournaments has been felt by both fans and fellow players alike.
Due to his lack of vaccinations, the 22-time Grand Slam champion was unable to participate in eight events, which cost him millions in lost prize money. Djokovic organized the tour, and despite warnings from health officials, the players and spectators did not follow social distancing guidelines. As a result, several players, including Djokovic, tested positive for COVID-19.
After "doing everything" to compete in the prestigious event after being turned away from the Indian Wells Open last week, the world No. 2 formally withdrew from the Miami Open. Djokovic would have been the favorite to win all eight of the events he has missed. Last year, Djokovic missed every event in America, including the US Open and four ATP Masters competitions. In each of those eight competitions, Djokovic would have been a heavy favorite to win, and if he had gone undefeated, he would have earned $13.38 million in prize money.
Despite his ban from tournaments, Djokovic has continued to train and has expressed his desire to return to competition. He has also been involved in charity work, donating money and supplies to help combat the COVID-19 pandemic in Serbia. Novak and Jelena Djokovic, and the Novak Djokovic Foundation, will donate a million euros to help the people of Serbia in the fight against the Coronavirus. The funds will be used for purchasing ventilators and medical equipment for hospitals and healthcare institutions.
Carlos Alcaraz was one of the athletes who benefited from Djokovic's absence in America by winning his first Grand Slam championship and earning crucial ranking points that pushed him to the world no 1.
Furthermore, Djokovic's ban has also affected the tennis industry as a whole. As one of the sport's biggest stars, Djokovic attracts a significant amount of media attention and fan interest. His absence from tournaments not only reduces the level of competition but also affects the tournament's revenue and viewership. The ban has also sparked a debate within the tennis community about the fairness of the punishment.
While some argue that Djokovic should have followed the COVID-19 protocols, others believe that the ban is too harsh, especially given Djokovic's contributions to the sport. Djokovic's ban has had a significant impact on his earnings and the tennis industry as a whole.
Related:Novak Djokovic's ban from entering the USA is a blessing in disguise believes Mats Wilander
Novak Djokovic defies age and dominates young tennis players with experience and versatility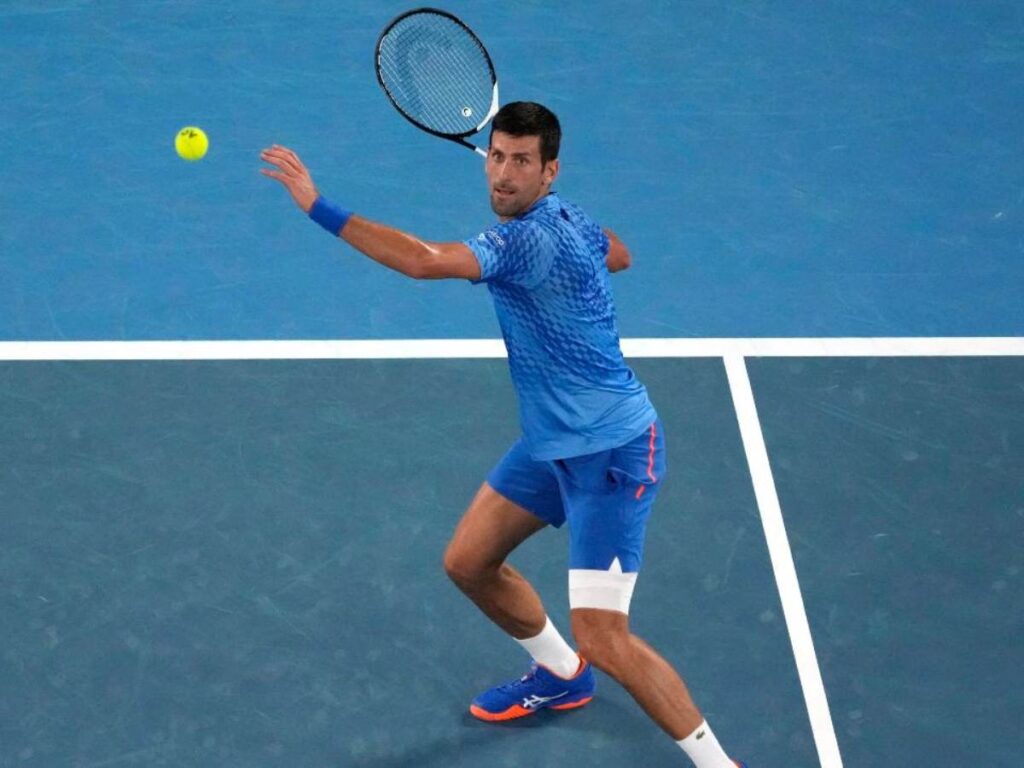 Novak Djokovic, the Serbian tennis superstar, has been a dominant force in men's tennis for over a decade. Even as he approaches his mid-thirties, Djokovic has managed to maintain his position as one of the best players in the world. In recent years, he has demonstrated his ability to beat younger players who are supposed to have the physical advantages of youth.
One factor that has helped Djokovic maintain his dominance over younger players is his unparalleled level of fitness. Djokovic is known for his rigorous training regimen, which includes everything from yoga and meditation to weightlifting and cardio exercises. He has a lean and muscular physique that allows him to move quickly around the court and generate powerful shots. His fitness level also allows him to maintain his stamina over long matches, giving him an edge over players who might tire out more quickly.
Another factor that has helped Djokovic stay ahead of the curve is his exceptional mental toughness. He is known for his ability to stay focused and composed under pressure, even when facing younger opponents who might be prone to making mistakes or getting rattled. Djokovic has a wealth of experience playing against top-level opponents, and he knows how to adjust his game plan and stay calm in the face of adversity.
In case you missed it :
"It's not easy to play him," Daniil Medvedev admits Carlos Alcaraz didn't allow him to perform at his best during the Indian Wells finals
"Against him is always a tactic match," Carlos Alcaraz reflects on his dominant performance to win against Daniil Medvedev at the Indian Wells final