It's not every day a young boy takes his first foreign trip and sensationally reaches the second week of a Grand Slam. American prodigy Ben Shelton did just that. For a country proud of its sporting heritage, the 20-year-old is projected to be the next big thing in American tennis. He turned pro just weeks before the US Open last year, courtesy a wild card, and made his debut at the US Open, Flushing Meadows.
At the 2023 Australian Open, which is his first tournament outside the USA, Shelton has made it to the second week and looks very solid on his serve. After a nerve-settling five-setter against Zhang Zhizhen in the first round, Shelton defeated Nicolás Jarry and Alexei Popyrin in the following rounds. A straight-set win over Popyrin was a true test of character for young Shelton with the home crowd getting behind Popyrin.
After the match, Shelton staggeringly revealed how he never wanted to become a tennis player as a child. It was his father's wish to put him in tennis. He swore to himself he would never play tennis for the first thirteen years of his life. Soon, he picked up a tennis racket and was in love with the sport. Despite being one of the brightest talent, he humbly added that he is hopeful of making a career in the sport.
"For the first twelve or thirteen years of my life, I swore that I would never play tennis. That was just my dad's thing and I was gonna let him have it and gradually, I kinda fell in love with the sport. So here we are, hopefully, I can make a career out of it," a humble Shelton said.
He later tweeted that his quarterback days are over. Shelton was a football player before he opted for tennis and wanted to make a career in football as a child. "My QB1 days are over," he said.
Explore further: "A** getting mopped" – Eagles CB and the NFL world react to Shannon Sharpe's INTENSE fight with Ja Morant's father during the Lakers game
Ben Shelton's life-changing switch from football to tennis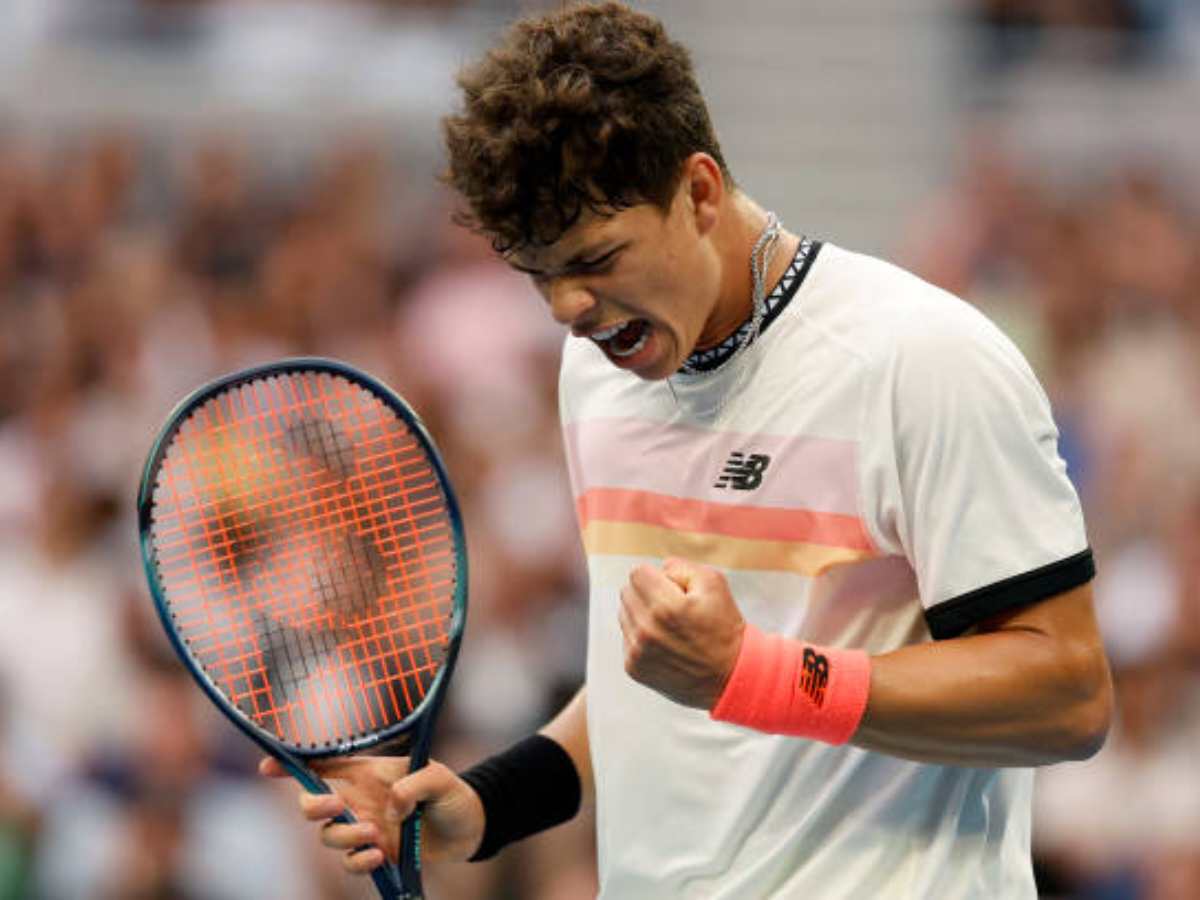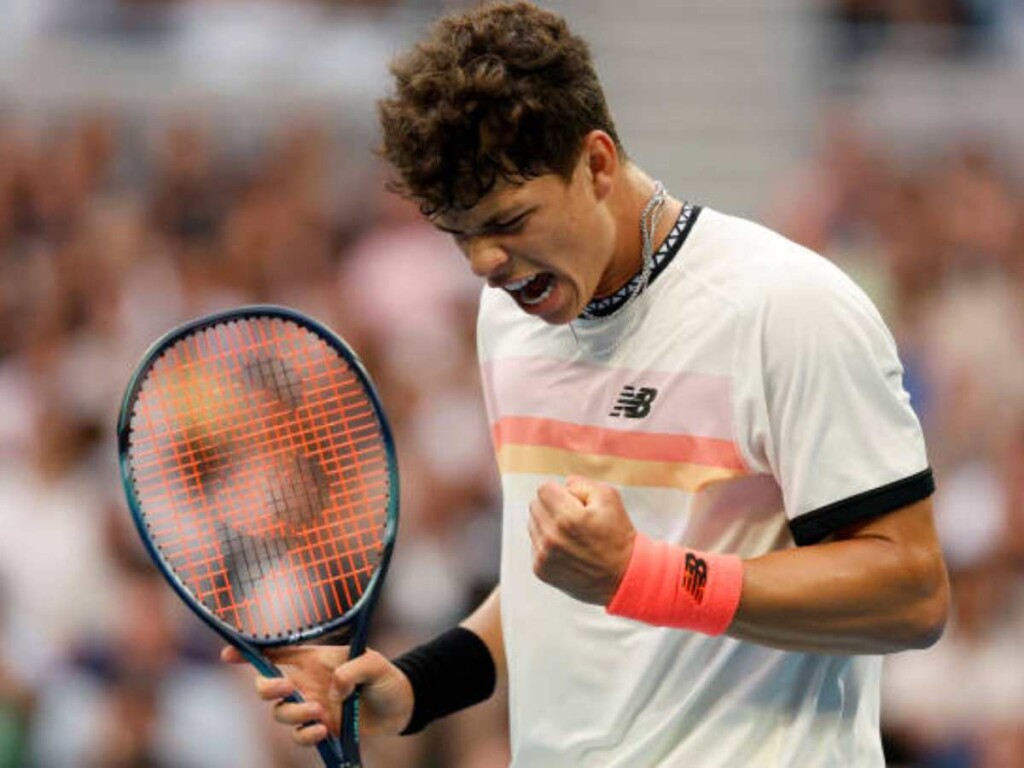 Americans love their sport — be it basketball, baseball, football, or tennis. Every young kid in the country is encouraged to pick a sport. The same was the case with Ben. Tennis blood flows in his veins. His father Bryan Shelton is a former tennis professional-turned-coach. He played from 1989 to 1997 and achieved a career-high ranking of 55, winning two ATP Tour singles titles in his career.
American football was Ben's first love. His father wanted him to pursue tennis but eventually gave up after seeing his boy's passion for football. When Bryan Shelton was a coach at Georgia Tech, he got to know NFL and Detroit Lions legend Calvin Johnson. The WR even came to one of Ben's birthday parties and signed a ball for him.
Bryan then nudged his son to once again get into tennis. It proved to be the game-changer for Ben. He fell in love with the sport and has not looked back. The American men haven't delivered a mega result since Andy Roddick lifted the US Open trophy in 2003. And a lot of expectations will be riding on young Ben's shoulders to become a national hero and end a two-decade-long drought in 2023, hopefully.
Explore further: "New chapter?" – Tua Tagovailoa's first tweet since concussion has left fans BAFFLED as they speculate him leaving Miami next season
Explore further: The Jets players reportedly REJOICED Zach Wilson's benching after he failed to take accountability for his poor performance