Nick Kyrgios is back doing what he does best- entertaining the crowd and giving his best on court to deliver a classic! The Australian, playing his first match in 5 months beat Halle champion Ugo Humbert in the first round in a 5-set epic 6-4,4-6,3-6,6-1,9-7 in a match that went on for 2 days.
This was Kyrgios' first match outside Australia since the start of 2020 and his first match since Australian Open earlier this year, but he didn't show any signs of rust as he cruised into the second round after beating an in form player.
Kyrgios got going right from word go as he served near about perfect in the opening stages of the first set. He then got the decisive break and squared up the first set 6-4 in style. But his serve started to drop in the second set. He was clocking around 100 mph on the first serve and was also frustrated because of the slowness of the grass. He got broken and lost the second set 4-6.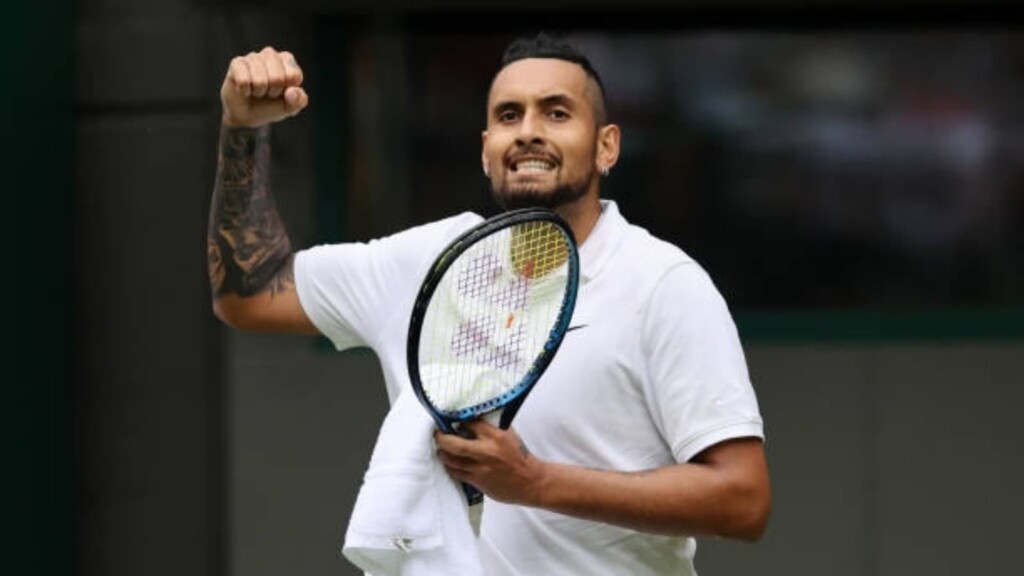 Humbert seemed to have found his groove and had all the momentum going into the third set. He capitalized on it and didn't let Kyrgios settle at any point. He frustrated the Aussie by engaging in long rallies and was hitting winners at the right time. He broke Kyrgios' serve and won the third set 6-3.
Kyrgios wasn't done yet. He came all fired up in the fourth set and smashed aces throughout the set consistently. He took a double break lead and won the set 6-1.
The fifth set seemed in balance. Both the players were serving big and keeping the rallies short. As it was getting late, play was suspended at 3-3 in the fifth set and was to continue the next day. Both the players started where they left, displaying perfect tennis and holding serve. Despite a terrible fall, Kyrgios managed to recover and break Humbert to take a 8-7 lead. He eventually served out the set 9-7.
'I knew I was a massive underdog': Nick Kyrgios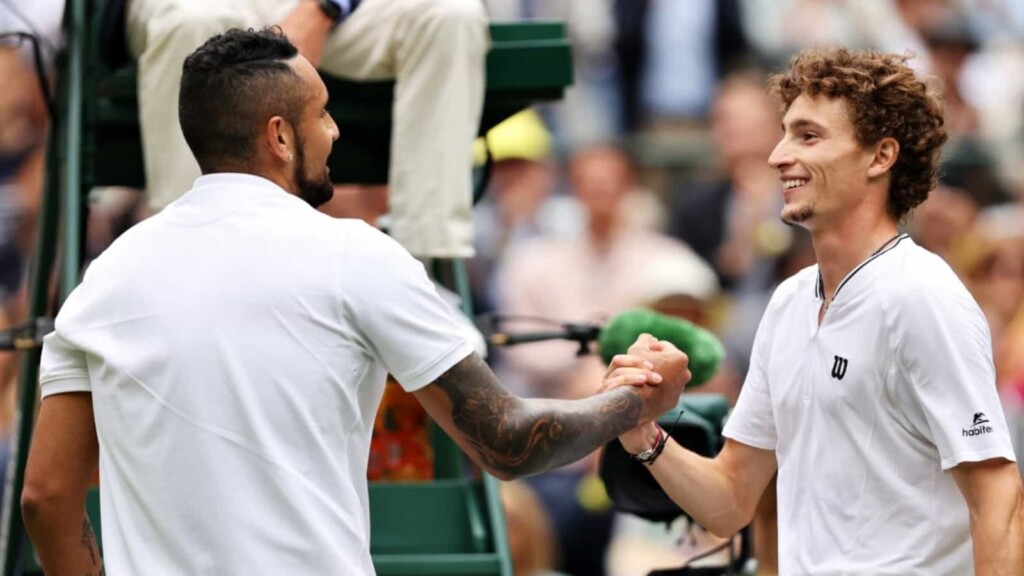 In the on court interview, Kyrgios praised Humbert and joked around a bit. "Not to bad for a part time player," Kyrgios joked.
"He's[Humbert] an incredible kid. He had a massive week in Halle where he won. I knew I was a massive underdog but it didn't take me much to get off the couch because Wimbledon is one of my favorite events and I head there was going to be crowd. I love playing here so it was an easy decision for me. Thank you coming and hanging out."
"The atmosphere last night was amazing. I know there was a court change but last night, it was one of my favorite memories. The world is struggling with COVID and I think its great seeing all of you out here."
Kyrgios also shared his thoughts on the overnight gap between his match and how difficult it was on his body.
"It was a long day at court yesterday. It started raining so I smacked a lot of food. So when I came here, had a slow start but eventually got home late. Honestly I was in so much pain this morning physically because it's been a while since I played. So I just rolled into bed last night, got some sleep and started again today. But it's not easy."
Kyrgios concluded by saying that he's just gonna chill in his room before the second round match against Gianluca Mager. "I'm just gonna go to my hotel, play come C.O.D with my girlfriend and chill. That's it, it simple and pretty easy."
Also read: Wimbledon 2021: 'Flawless' Novak Djokovic cruises into the third round