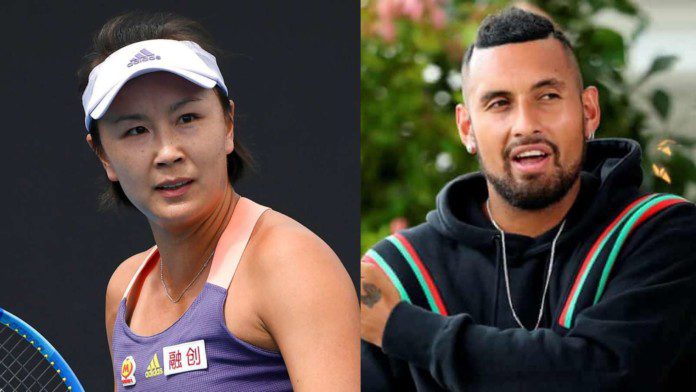 Tennis' bad boy, Nick Kyrgios has made a stellar comeback on court in the 2022 Australian Open. Playing his first match since Laver Cup last year, Kyrgios showcased a serving masterclass to storm past Liam Broady in the first round in straight sets 6-4,6-4,6-3. Kyrgios was committed to play a couple of tune up events ahead of the Oz Open but unfortunately, he tested positive for COVID and had to isolate himself for about 10 days in Sydney.
Amongst various things, Kyrgios also spoke about Chinese tennis player, Peng Shuai. Peng mysteriously disappeared a few months after she made some serious sexual allegations against a prominent leader of the Chinese Communist Party. It was speculated that she was punished by the Chinese regime for speaking against them. The WTA even suspended all activities in China until her whereabouts were know.
But about a month ago, Peng was spotted at an event and gave a brief interview to a local journalist. She said that she was fine and there's nothing to be worries about. But according to her body language, it seemed that Peng was speaking under someone's pressure. The tennis community termed the video interview as rigged and are still concerned about her safety.
'If something is still going on, it needs to be found out': Kyrgios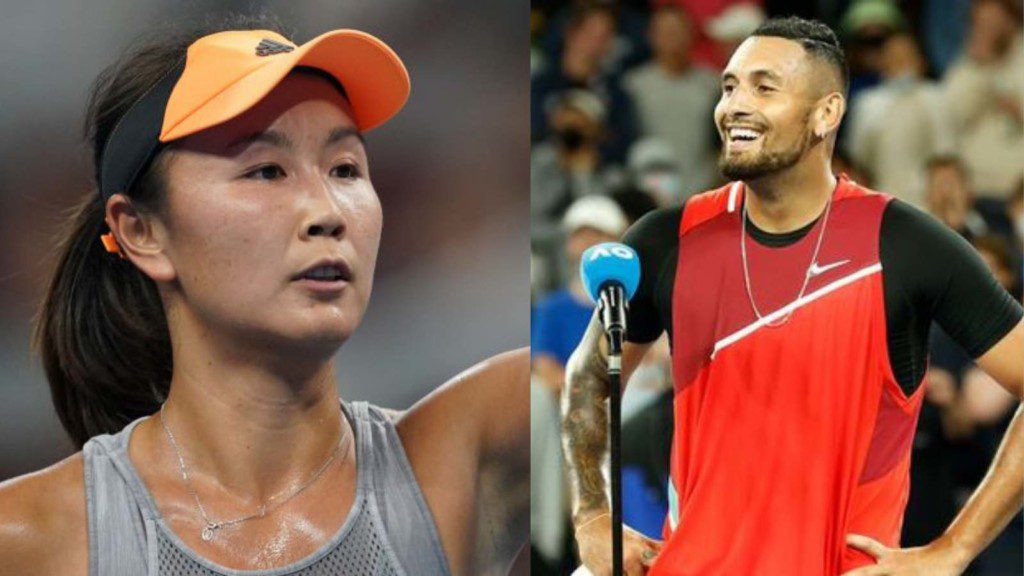 Nick Kyrgios said that he doesn't have much information about Peng's situation but also thinks that something is not right. He urged the authorities to use their platforms to dig deep into the situation.
"Surely something is not right there. When that situation was happening, I had things on my plate too. You know everyone has their baggage and I was dealing with mine," he said.
"But we don't know too much about it, I specifically didn't get told about it much. If something is still going on, it needs to be found out. We are obligated to speak up about the situation and get to know what's happening and why it's happening But we can't forget her and use our platform to put some pressure on the situation."
On court, Nick will now face tournament favorite and US Open champion Daniil Medvedev in a blockbuster second round clash on Thursday.
Also read: 'To play him is an absolute emotional nightmare!' Mats Wilander lauds Andy Murray, says he can make the second week of a major