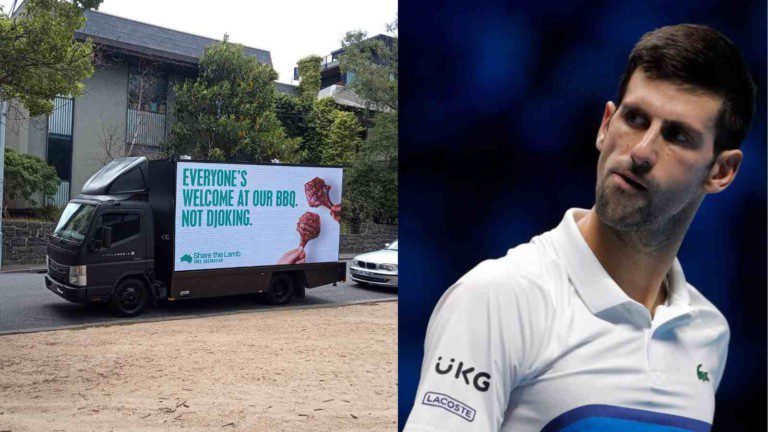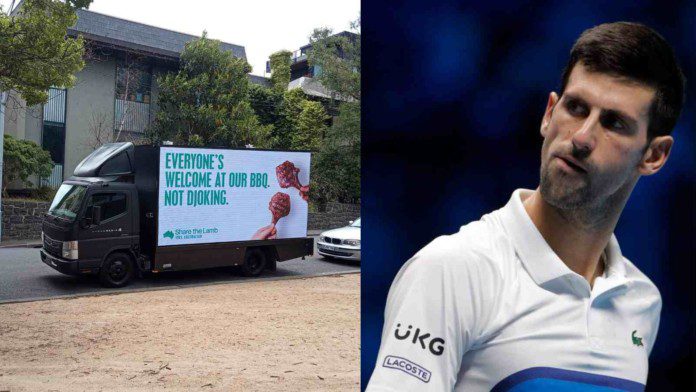 Although Novak Djokovic has been deported to Serbia on Sunday, people have not forgotten about him, especially the Australians. They are leaving no chance to roast the Serb and celebrate the fact that he will no longer be able to play at the Australian Open 2022.
Recently Djokovic was mentioned on an Australian lamb ad on a truck which was situated near the place where Aussie Open is being held. The billboard read, "Everyone's welcome at our BBQ. Not Djoking." It was the sign for the Meat and Livestock Australia (MLA) ad.
Clearly, majority of the Australians did not wanted the Serb to play at the megaevent given his anti-vaccination stance. They opposed him from the start and took objections on his decisions related to vaccination. According to some people they forgot the time when World No.1 was the only player who came to their aid and supported them financially.
Novak Djokovic visa saga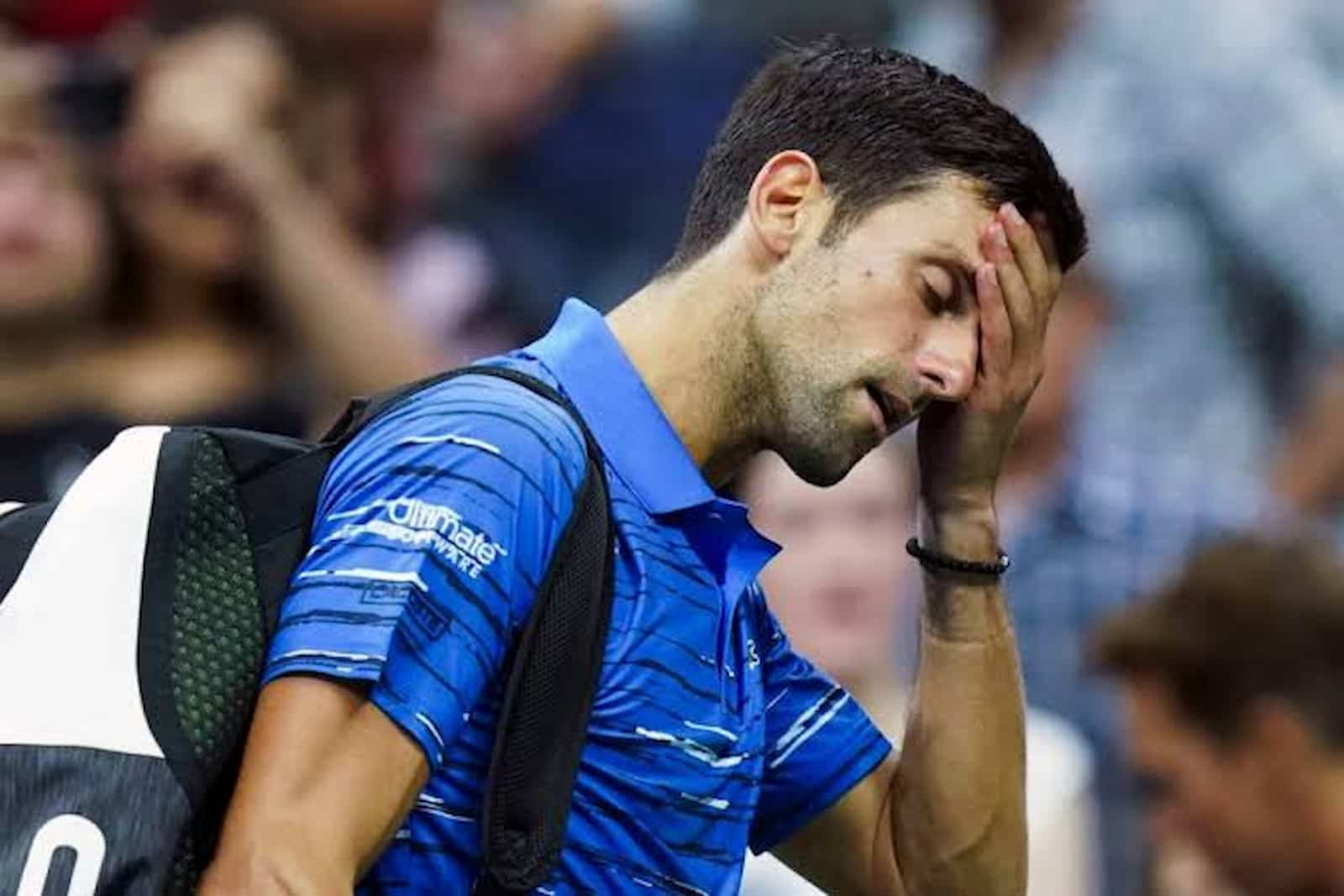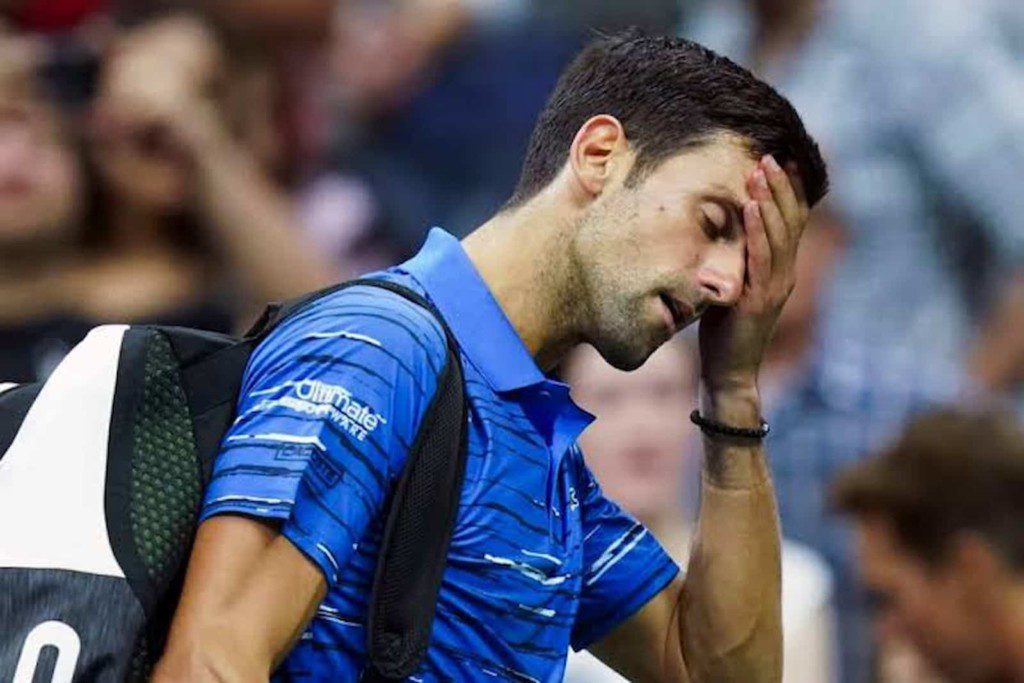 The visa saga of Novak started last year when he applied for an exemption against COVID vaccine to participate in the Australian Open, 2022. But at that time the AO authorities did not entertain the player's application. The matter cooled down after the authorities denied.
But after some time in the month of January, he was granted medical exemption and allowed to play at the tournament. He flew to Melbourne on 5th January, 2022 only to be stopped by the airport border police for insufficient vaccination details.
The Serb was then isolated and questioned at the airport for nine hours. After that his visa was cancelled by the authorities. But Novak made an appeal on the matter and in the court his lawyer tried to prove that he did not take vaccine because of being COVID positive, but they were not able to generate sufficient facts and the appeal was cancelled.
Finally the Serb's visa was cancelled for the second time and no liberty was granted to him. He was ordered to be deported from the nation immediately. Now he has been deported and will no longer be able to play at the 2022 Australian Open.
Also Read – SURPRISE! Canadian Sensation Leylah Fernandez's latest Google ad makes fans go crazy!