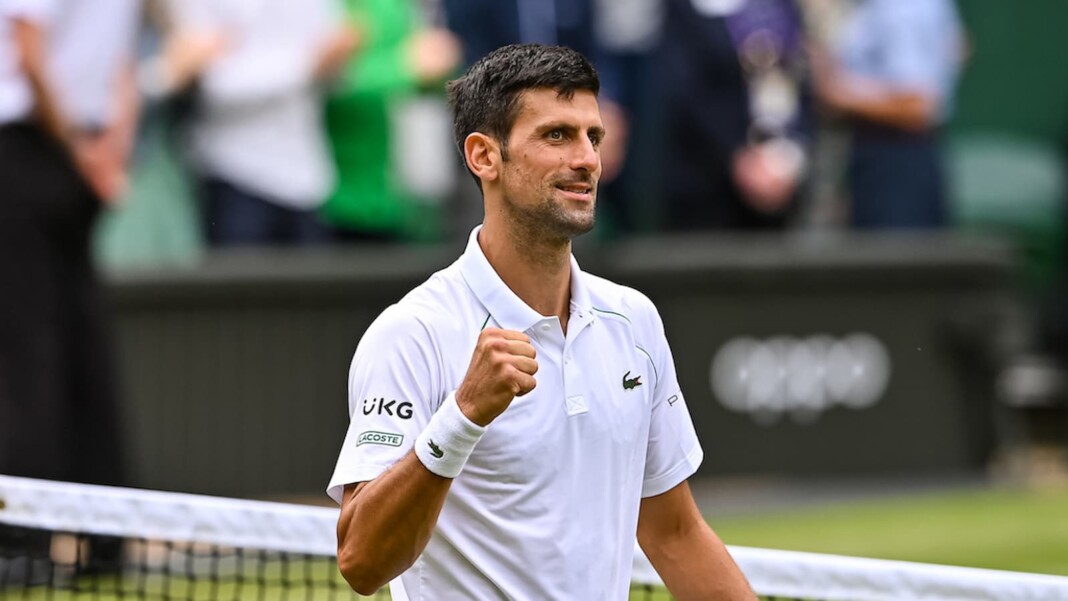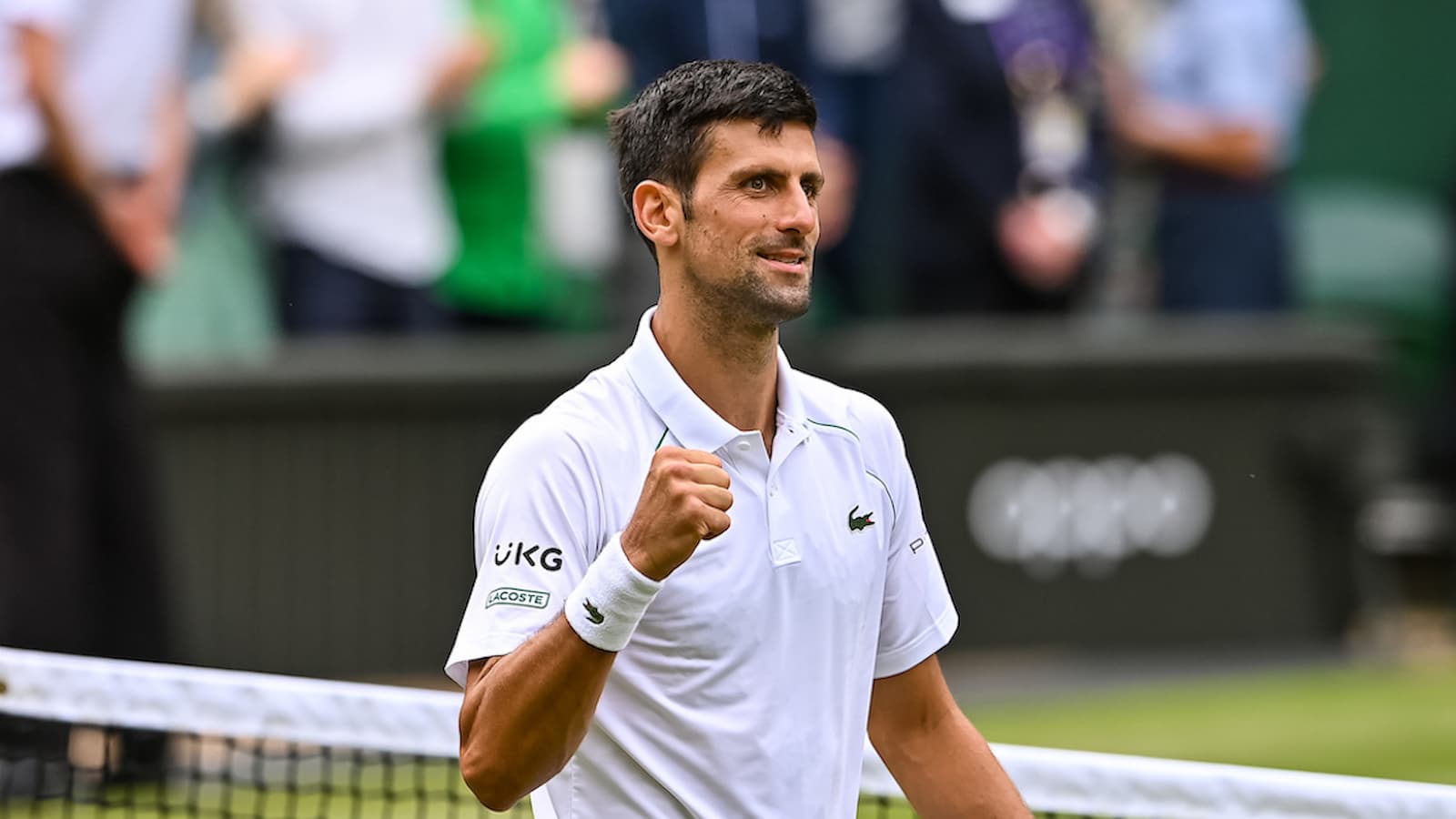 Novak Djokovic enters his 3rd consecutive Wimbledon finals as he defeats Canadian youngster Denis Shapovalov 7-6(3), 7-5, 7-5 in the semi-finals of the Grand Slam.
Djokovic moved into his 30th Grand Slam final and 7th Wimbledon final where he boasts a record of 5-1 in the 6 finals he has played so far. This was his 20th straight Wimbledon win and also his 20th straight Grand Slam win.
Djokovic analyses his match against Shapovalov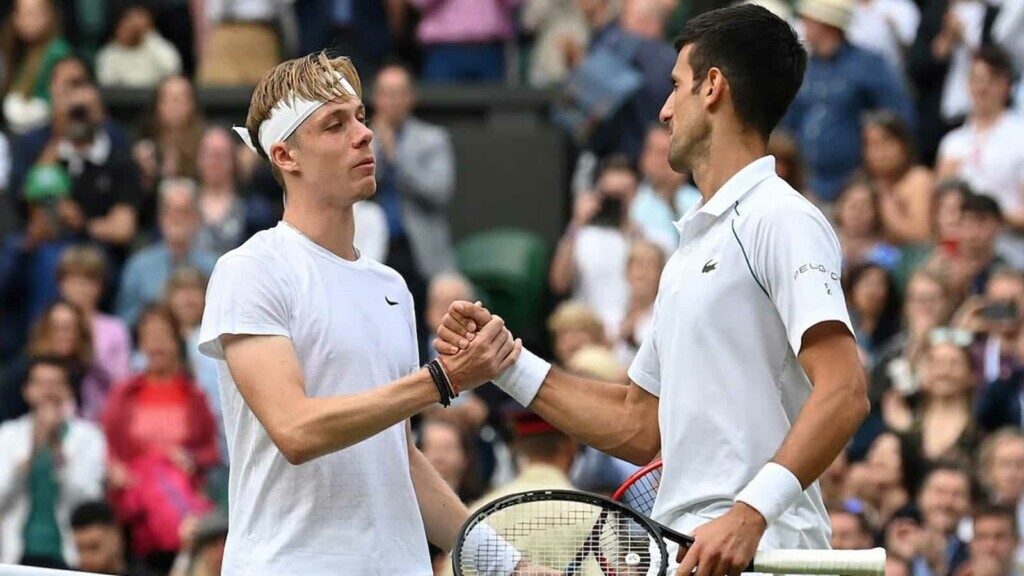 Despite Novak winning the match in straight-sets, the scoreline doesn't justify Shapovalov's efforts. Denis came very close in taking both the 1st and the 2nd set from the Serbian but Djokovic did what he does best, winning the important points that eventually saw him win both the sets.
"Three very tight sets, he was the better player in the first two sets, but couldn't close it out. I probably held my nerves better in key moments, made him commit some unforced errors. He has always been very aggressive, but I feel he understands better now how to construct points, he is more patient.
"It was in straight sets, but it was not a straightforward match. Experience favours me, I know I have been through everything as a player. I know my strengths and I rely on them. Today, it could've gone either way, but the final result is what counts," said Djokovic about his match with Denis appreciating the youngster's fight.
Novak Djokovic talks about his finals opponent Matteo Berrettini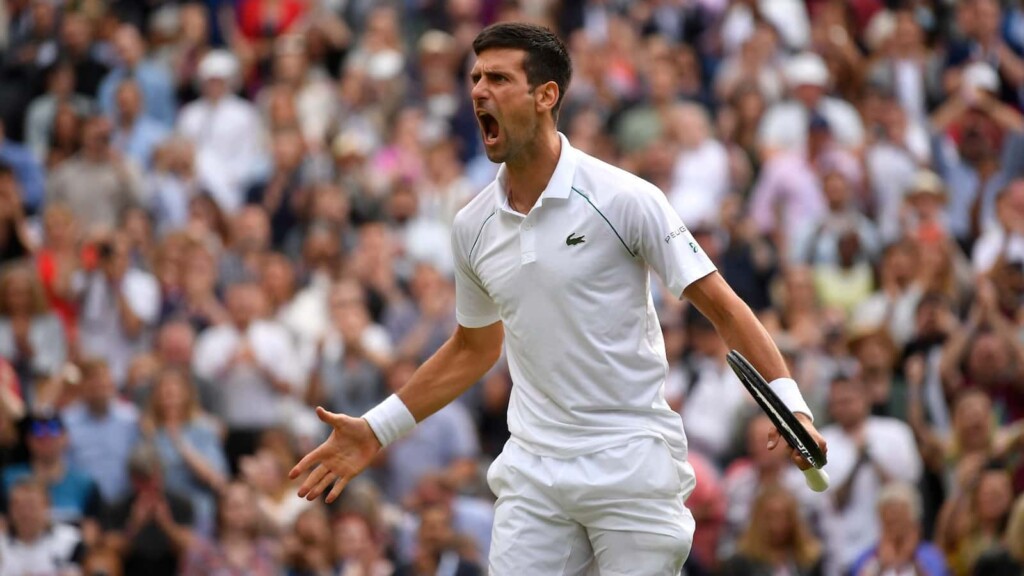 With Novak advancing into his 3rd Grand Slam final of the year, this time around it will be Matteo Berrettini who will look to stop the Serbian's dominant run this season. Talking about Matteo who is unbeaten on Grass this season in 11 matches, Novak was full of praise for the Italian and hopes for a good battle.
"Berrettini is red hot, it's gonna be a great battle. He is one of the best in the world in the last year. Working his way up, he has big weapons in serve and forehand. He can play well on every surface, at RG we played a tough 4-setter. Grass favours his game even more. It would mean everything (to win). I imagined myself to be fighting for the trophy. Anything is possible in the finals.
"Berrettini is serving big and playing big, has a lot of wins on grass. It's going to be tough. I hope that I will have the stadium on my side. Every player hopes for that, it's a big difference having the crowd behind you or against you. Hopefully, people can recognize the importance of this match for me, but I am prepared for anything, I'll focus on myself.
Novak Djokovic and Matteo Berrettini will play in the last match of the Wimbledon 2021 when they take on each other in the finals for the prestigious trophy on Sunday, 11th July 2021.
Also Read: Wimbledon 2021 Final: Novak Djokovic vs Matteo Berrettini Preview, Head to Head and Prediction