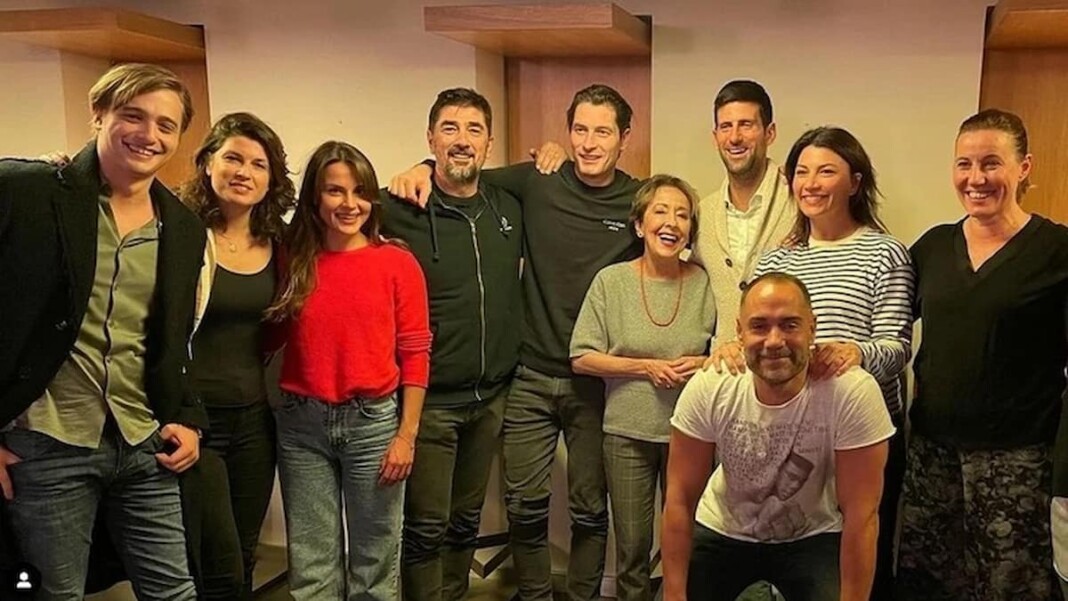 Novak Djokovic, the current world number one in tennis, has been spending time with his family in Serbia, and he took advantage of the chance to visit the Yugoslav Drama Theater in Belgrade, which delighted both the actors and the audience. Novak recently saw the play "Wide Country," – an Arthur Schnitzler's tragicomedy – which had its world debut with wife Jelena, and his presence drew a lot of attention.
Marija Vickovi, who plays the lead in the play, posed for a photo with Djokovic after the performance, and expressed her gratitude for the tennis star's attendance.
"Novak came to the theater on "Shiroka zemlja" tonight. What a part, what a being, what an athlete," – the famed actress wrote on social networks.
Her colleague Milena Vasić was also thrilled that the Djokovic couple watched the play.
"It is a great honor for us that Novak watched the play. Wonderful energy and wonderful being. We all gathered around Jelena and him like an eye of light," emphasized Milena.
Djokovic attended the play at the invitation of Srdjan Timarov, and the actor said: "Those were his private moments, and I would not like to comment on that, except to express my great happiness that he was able to take his time like Jelena and get to JDP. It was a great honor, privilege and joy for us. It was beautiful," said the actor.
Svetlana Ceca Bojković delighted the audience with the role of Aigdner, while she was fascinated by Novak Djoković.
"We sat with him in the salon and talked. It was a wonderful evening. It is always nice and important to talk to such a wonderful and great man, and then to an athlete. There are always topics to talk about with him. It was really an evening to remember, and everyone was surprised," said Ceca.
Djokovic is a major theatre aficionado, so he makes the most of any opportunity to see a show.
Novak Djokovic back in Action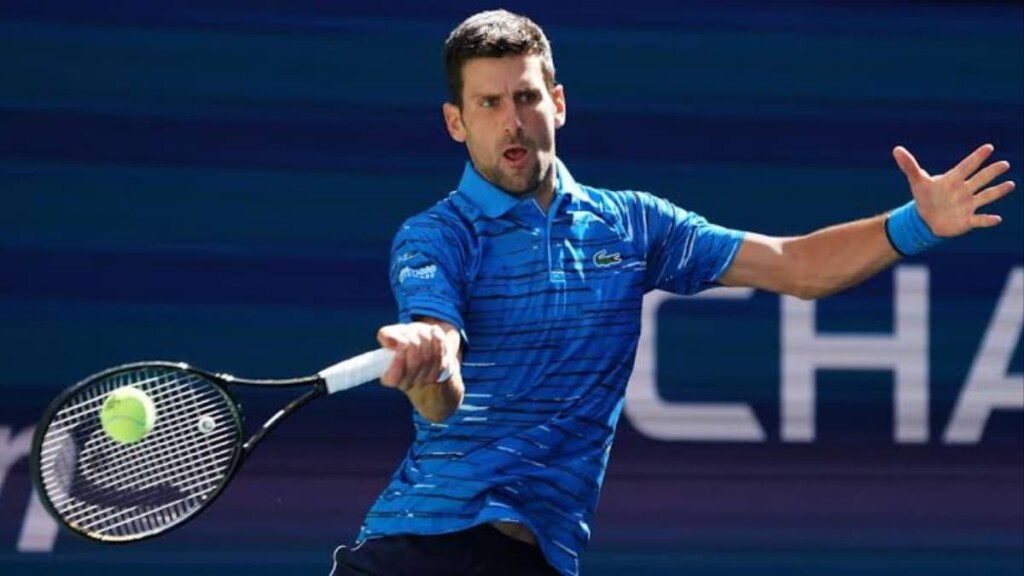 Novak Djokovic has signed up for the Paris Masters in both singles and doubles, marking the Serbian world number one's first competitive appearance since losing in the U.S. Open final to Russian Daniil Medvedev.
Djokovic, who shares 20 major titles with Roger Federer and Rafa Nadal, hasn't played since losing in straight sets to Medvedev at Flushing Meadows last month in his pursuit for a calendar Grand Slam. The 34-year-old will be the top seed in the Masters 1000 event in Bercy, where he has won five times, and will also partner up with countryman Filip Krajinovic in preparation for the Davis Cup at the end of November.
Also Read: "Maybe she should focus on finding a real coach," Boris Becker on Emma Raducanu