| | |
| --- | --- |
| Name | Ons Jabeur |
| Age | 28 |
| Occupation | Tennis Player |
| Other sources of wealth | NIL |
| Net Worth | $6.5 Million |
| Residence | Tunis, Tunisia |
| Sponsors | Wilson, Qatar Airways, Haval, Lotto Maxmillian Jewellery |
| Charity | NIL |
| Marital Status | Married to Karim Kamoun |
| Last Updated | 2022 |
Ons Jabeur is a Tunisian professional tennis player having a career-high ranking of world no.6 by the Women's Tennis Association, achieved in May 2022. She is the highest-ranked Arab tennis player in ATP or WTA rankings history and is also the current no. 1 African Player.
Jabeur was introduced to tennis at the young age of 3, by her mother and she played for a decade in the ITF circuit before joining the WTA circuit in 2017. Jabeur tries to employ difficult shots because that is how she enjoys playing tennis, and one can say that it has been working well for her as evidenced by her titles and ranking as a strong sportswoman.
Ons Jabeur Net Worth 2022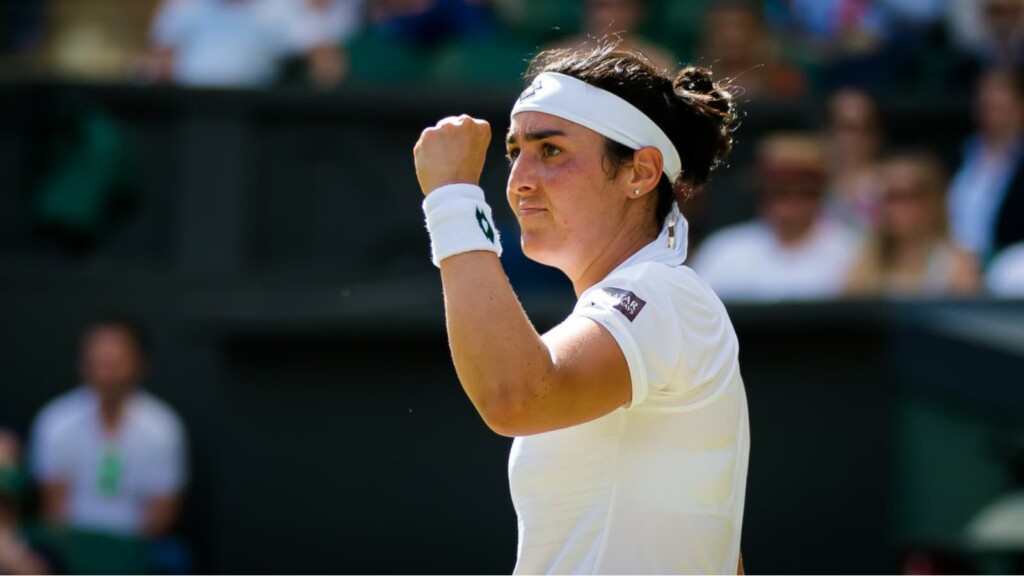 Jabeur has amassed a whopping US$ $5,813,092 as prize earnings for her matches. The 27-year-old player has no doubt proven herself to be a world-class player and no doubt enjoys the financial benefits that come with it.
Her net worth is estimated to be approximately $6.5 Million dollars.
Ons Jabeur Endorsements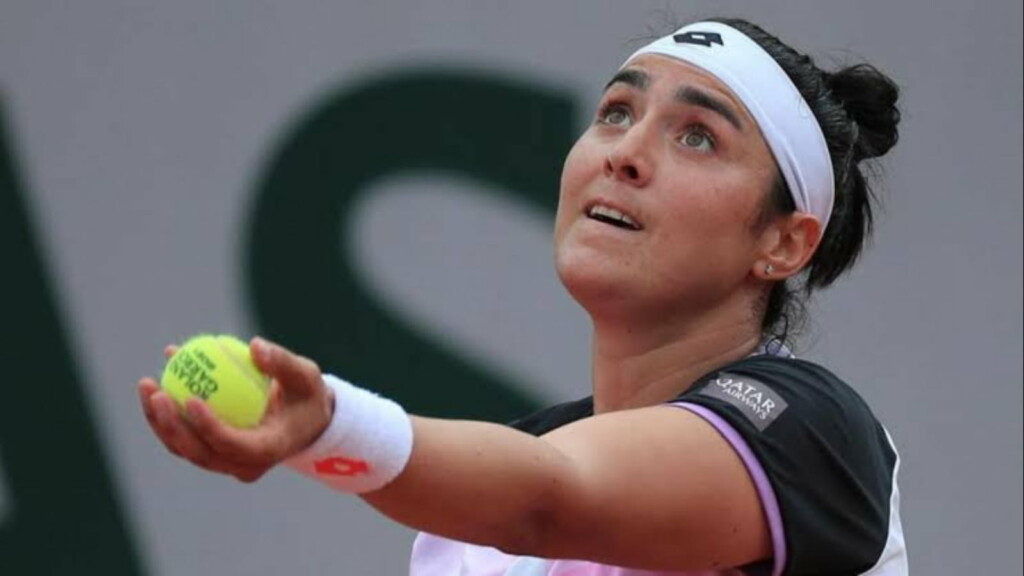 Jabeur has had a long and successful career in tennis and now as a top 10 player surely appeals to brands looking for professional and popular players. Jabeur has a racquet sponsorship deal with Wilson. She also has a shoe and apparel sponsorship deal with Lotto.
Her other endorsements include Qatar Airways, Haval, Maxmilian Jewellery, and Joossoor.
Does Ons Jabeur have any charities?
She does not have any charities of her own but she has donated generously to her county's covid relief fund and also auctioned her racquet to raise funds for the same cause.
Ons Jabeur Parents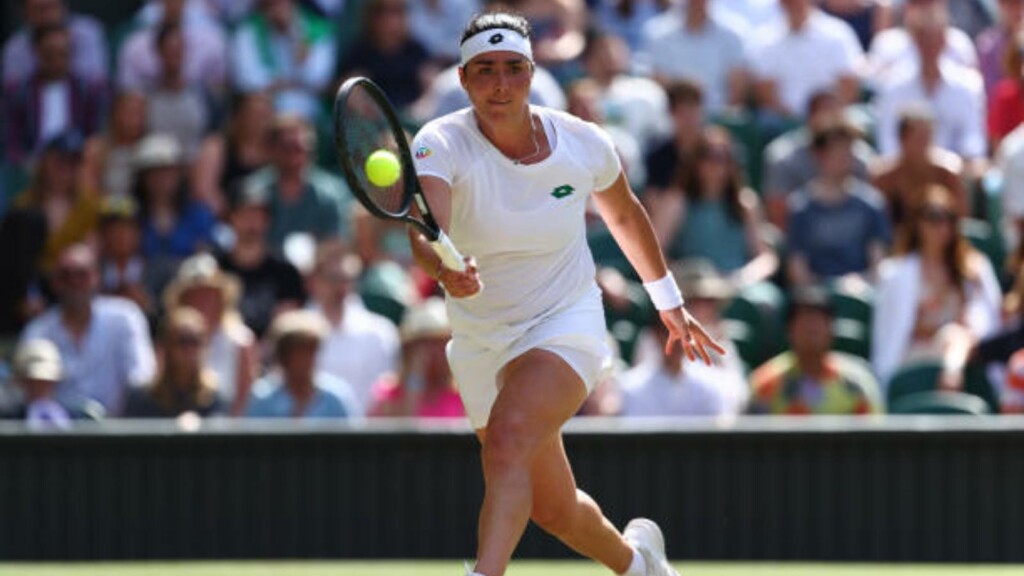 Ons Jabeur was born on 28 August 1994 to Samira and Ridha Jabeur in Ksar Hellal which is a small town in Tunisia. She grew up in the larger nearby coastal town of Sousse.
It was her mother who initially introduced her to Tennis and helped her develop and explore her interest in it.
Ons Jabeur Relationship Status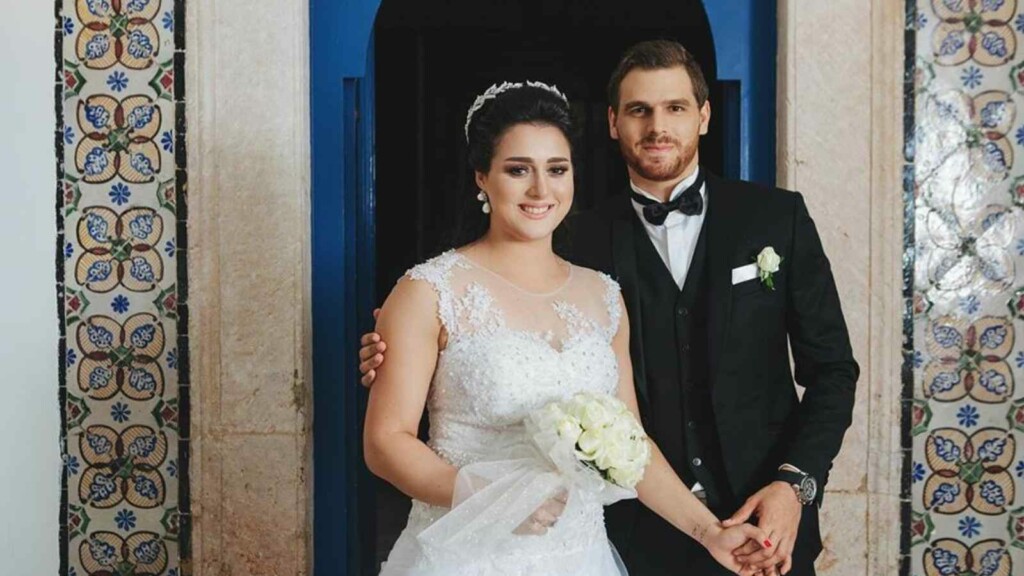 Ons Jabeur is married to Karim Kamoun, who is a former Russian-Tunisian Fencer and has been serving as her fitness coach since mid-2017. They got married way back in 2015.
Ons Jabeur Coach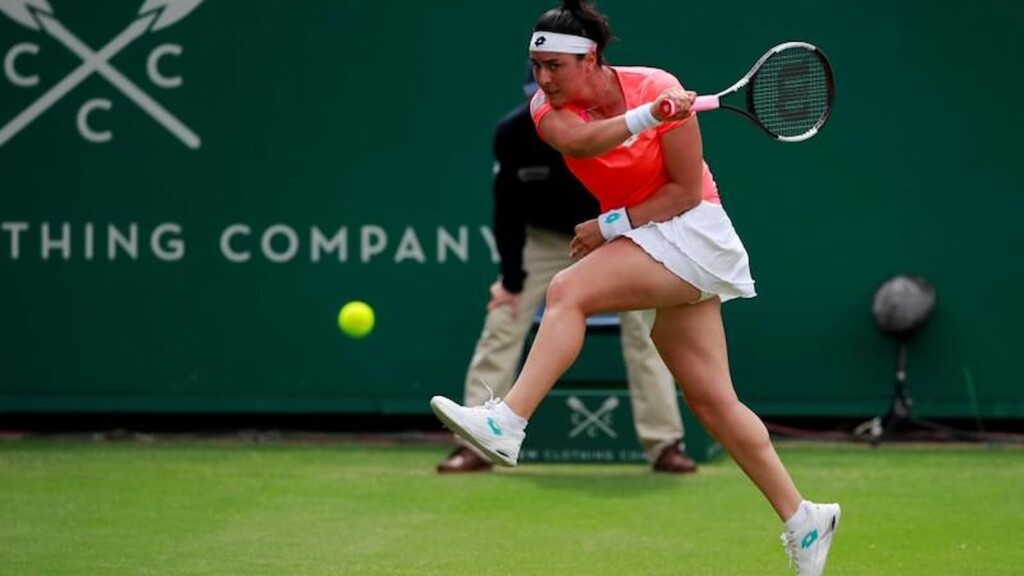 Jabeur is currently being coached by Issam Jellali, who was himself a world-class tennis professional and a Davis Cup and ATP player.
Jabeur was coached by Nabil Mlika until she was thirteen years old. She was in collaboration with Bertrand Perret from February 2018 to early 2020, when she started being coached by Issam Jellali.
Ons Jabeur Career Titles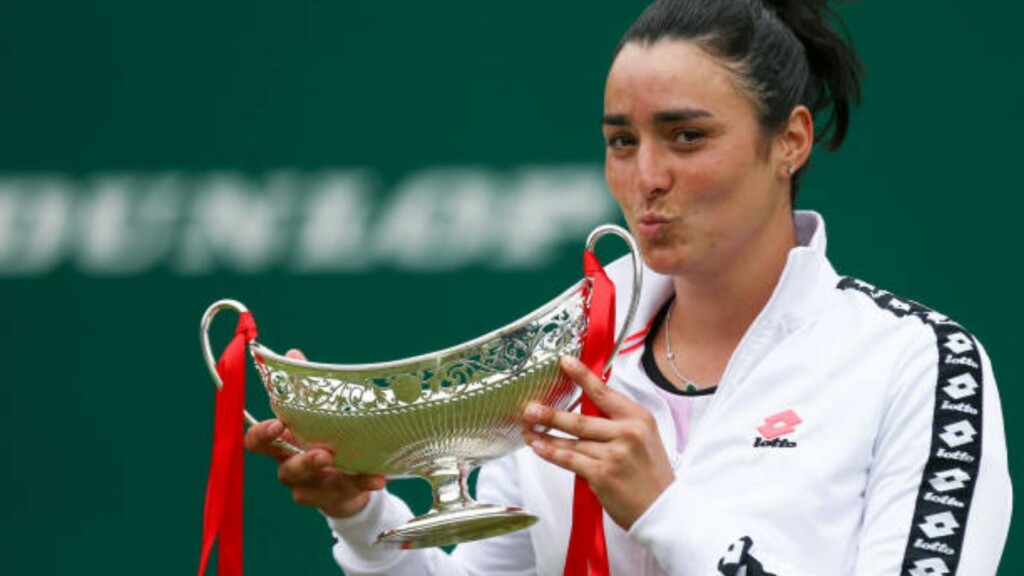 Ons has, in her professional career, amassed many titles including 1 WTA title and 11 ITF titles. She also made her Grand Slam quarterfinal debut in the 2020 Australian Open.
| | | |
| --- | --- | --- |
| EVENT | CHAMPION | FINALIST |
| Grand Slam | 0 | 0 |
| Olympic Games | 0 | 0 |
| WTA Finals | 0 | 0 |
| WTA 1000 | 1 | 1 |
| WTA 250 and 500 | 1 | 4 |
| Total | 83 | 36 |
Q. Where is Ons Jabeur's residence?
Ons Jabeur resides in Tunis, Tunisia.
Q. What is Ons Jabeur's age?
Ons Jabeur is 27 years old as of December 2021.
Q. Who is Ons Jabeur's husband?
Jabeur is married to Karim Kamoun.
Q. How much is Ons Jabeur's net worth?
Jabeur's net worth as of now is around 7 million US Dollars.
Q.What brands is Ons Jabeur associated with?
Jabeur is associated with Wilson, Qatar Airways, Haval, Lotto, and Maxmillian Jewellery.
Read more: WATCH: Ons Jabeur displays her dance moves on the court after winning the title in Berlin
Read more: "Queen behaviour" Ons Jabeur hailed by fans after refusing an interview to betting sponsored channel