For the third time in 109 matches across 17 years at the French Open, Rafael Nadal faces a defeat at the Roland Garros. Nadal who was up against World No. 1 Novak Djokovic went down in a thrilling 4-setter match that went on for over 4 hours.
Nadal was 5-0 up in the first set and a bagel was nearly on the cards before the Serbian won 3 games back to back but lost the 4th as Nadal clinched the 1st set 6-3. However, Djokovic came back very strong and in a gruelling battle with the 'King of Clay' won the next 3-sets to qualify for the final at the French Open 2021, his 6th overall final in Paris.
Nadal analyses his match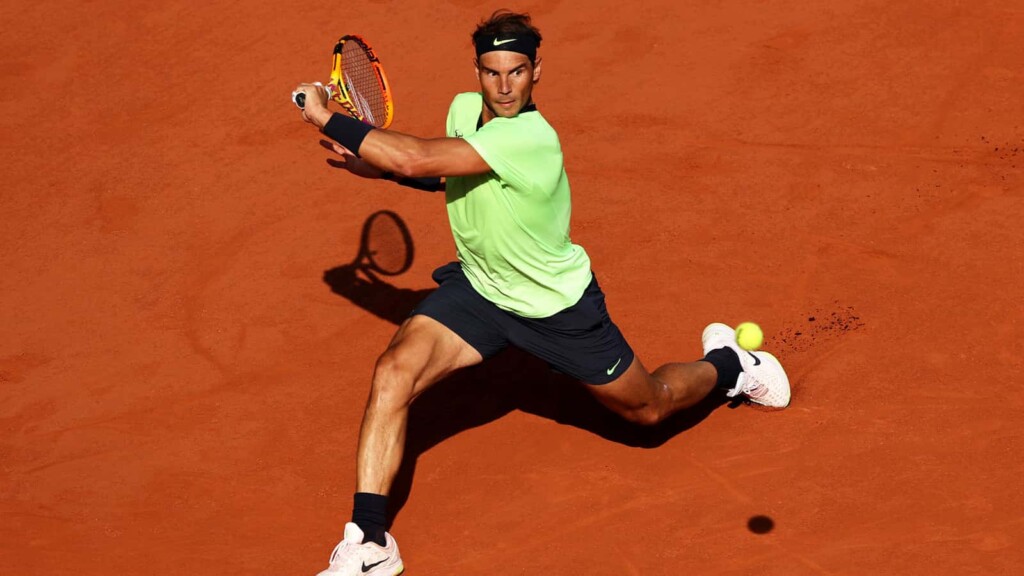 With the match going either ways, it was an exciting contest for the fans who had already started calling this the 'final' as the winner would be the favourite for the real finals on the 13th June, 2021 against Stefanos Tsitsipas who won the other semi-final.
However, with Nadal winning the first set and crowd supporting the Spaniard, it was a difficult phase for Novak who had to find a way amongst challenge of Nadal and booing of fans. For the first time in history maybe, it so happened that the loser arrived for the press conference before the winner interacted with the crowd.
"At the beginning I think he was playing a little bit worse making mistakes. He had a break point in the first game and then he had game points in the next game. So it could be 2-0 for him in the beginning but it was 2-0 for me and later 4-0. Then I think he started to make some more mistakes. It's true that probably, the conditions were a little bit slower later on," said Nadal.
"We had been playing with very warm and high bounces and at the night, the situation kind of goes the other way. There is a little less bounce, the ball gets less topspin and that's more favourable conditions for me.
"I can player better, that's reality. But at the end, the conditions were a little slower, which is not an excuse by the way, it doesn't matter, that's tennis. The player who gets used to the conditions is the player who deserves to win, so no doubt he deserved to win." added Nadal as he talked about the change in conditions from night sessions to matches in daylight that were a crucial factor.
Rafael Nadal admits he made mistakes in the match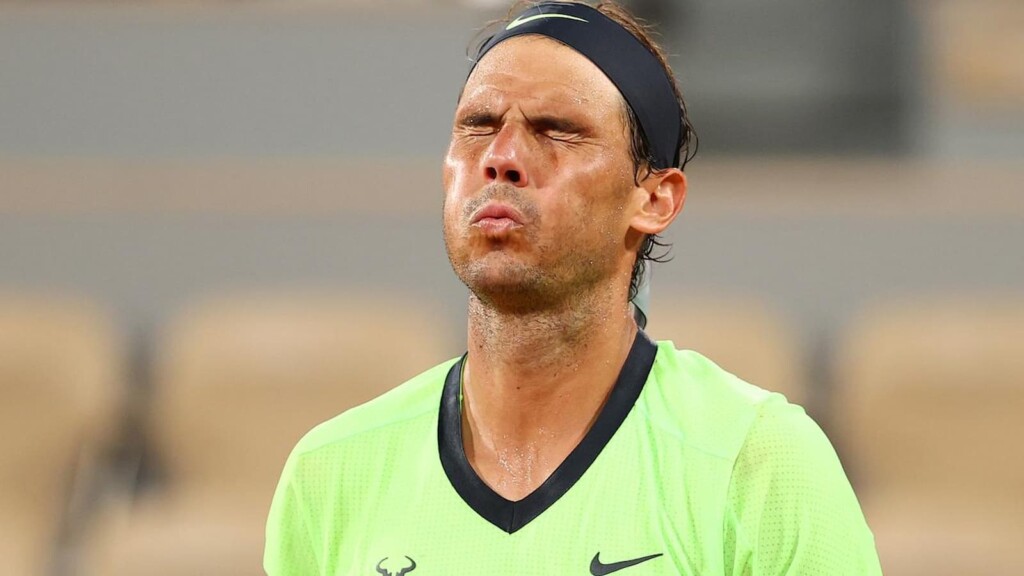 While there were fair number of chances for the both the players, it all came down to who made the most of other's mistakes. This time around, it was Nadal who felt that he committed more unforced errors and some poor shot selections slipped the match away from him.
"That's sport. Sometimes you win, sometimes you lose. I tried to give my best, it was probably not my best day out there. Even if I fought and put in a lot of effort there, the precision on my shots haven't been that effective tonight and against a player like him who likes to take the ball early, you are not able to take him out of his positions," talked Nadal about his shot selection.
"I had a big chance with the set point at 6-5, second serve. That's it, anything could happen in that moment, I missed it, made a double fault and an easy volley in the tie-break.
"It's true that there were some crazy points, the fatigue is there too so these kind of mistakes can happen, but if you want to win, you can't make these mistakes, so that's it, well done for him, it was a good fight for him. Credit to him. What can I add ? I won a lot here but I couldn't today, that's reality." said Nadal accepting his defeat graciously and congratulating Novak.
Nadal speaks about his 3rd defeat at the tournament and hints at future plans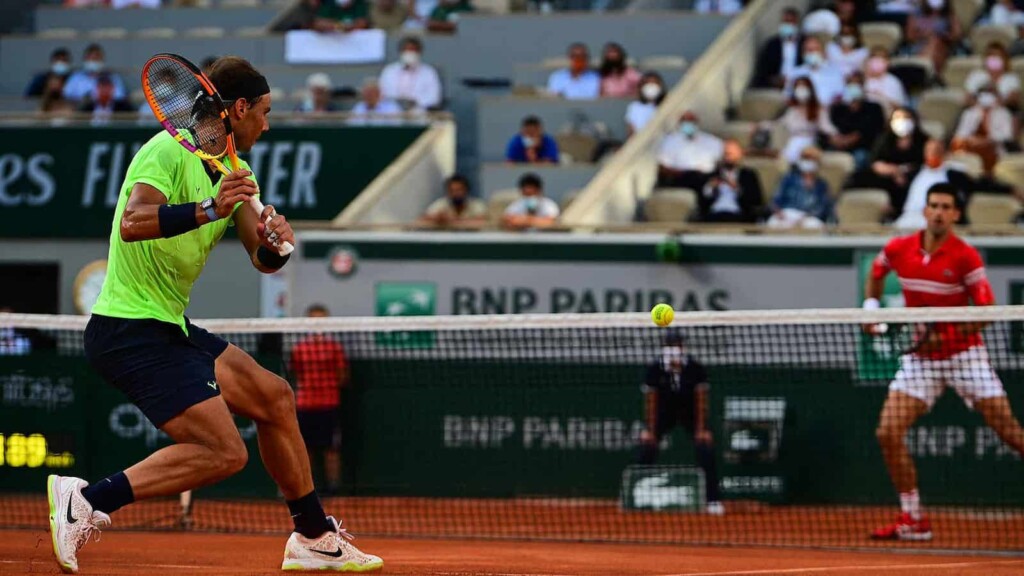 This was Rafa's first loss since his quarter-final defeat to Novak Djokovic in the 2015 French Open. He got injured in the 2016 French Open hence had to give a walkover to his opponent after the 3rd round. Since then, he had not lost a single match. His record now stands at 105-4 that includes 1 walkover in his 109 matches at the Roland Garros.
"My opportunities to win here are not eternal. In our sport, you must admit both victory and defeat. I do know that I can't win the tournament 15, 18, 20 times. It's not a disaster at all." (in Spanish) I'm sad, I lost at the most important tournament of the year for me. But it's just a defeat on a tennis court you know, and tomorrow I'll be at home with my family. That's OK." said Nadal.
"It has been an amazing support, I can't thank the crowd enough, you know I have been super tired in some moments but the crowd gave me some energy to keep going so it's super emotional for me to feel the love of the people in the most important place of my tennis career without a doubt, so thanks a lot to them." thanked Nadal for the crowd support throughout the tournament.
Speaking ahead of his scheduled for the upcoming tournaments, he refused to confirm his participation saying,
"I have to rest a little, physically, mentally as well, and then I'll tell what my schedule. I have been through two intense months and I do not feel able to say if I will be able to play or not in two weeks because I am no longer 25, 26 or 27 years old. Now I want to rest and we will see."
While this has put a doubt in the minds about his participation at the 2021 Wimbledon which begins in a fortnight, fans will be eager to see him back in action on the Grass.
Also Read: French Open 2021 Final: Novak Djokovic vs Stefanos Tsitsipas Preview, Head to Head and Prediction for Roland Garros