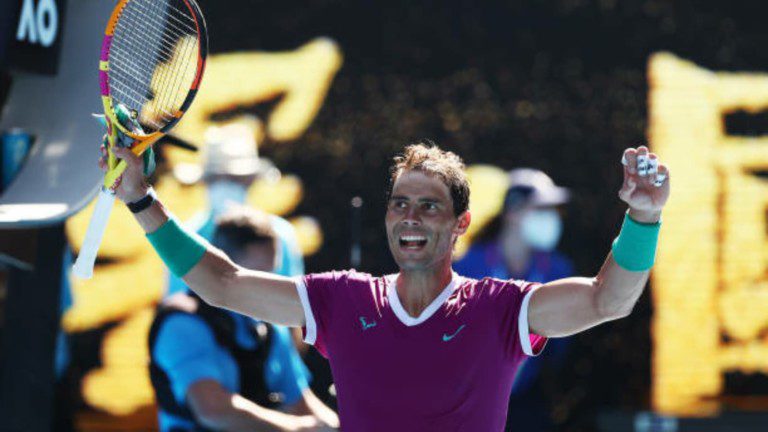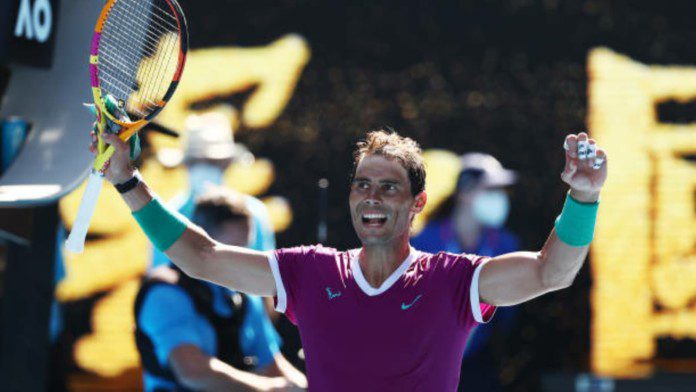 Rafael Nadal, in his quest to win a record 21st major in Melbourne, blasted past American Marcos Giron in straight sets 6-1,6-4,6-2 in the first round of the 2022 Australian Open. In the process, Nadal also won his 70th match at the Australian Open. His compatriots, Roger Federer(102) and Novak Djokovic(82) have more wins than Nadal in the tournament.
Nadal was dominant right from the very start and was hitting winners right from the start. He was surprisingly on top of his first serve which worked like magic from him. He soon took a double break lead and won the first set in just 24 minutes. The second set was played relatively better from Giron.
Although he was broken early, he gave a tough time to Nadal and was able to pull of some serious winners under pressure. He managed to hold serve but wasn't able to break Nadal and lost the set 4-6. The Spaniard was perfectly in control of the match in third set and didn't need much time to wrap things up. With a double break's lead once again, he closed out the set 6-2 to storm into the second round.
'It's just means a lot to me to be back!': Nadal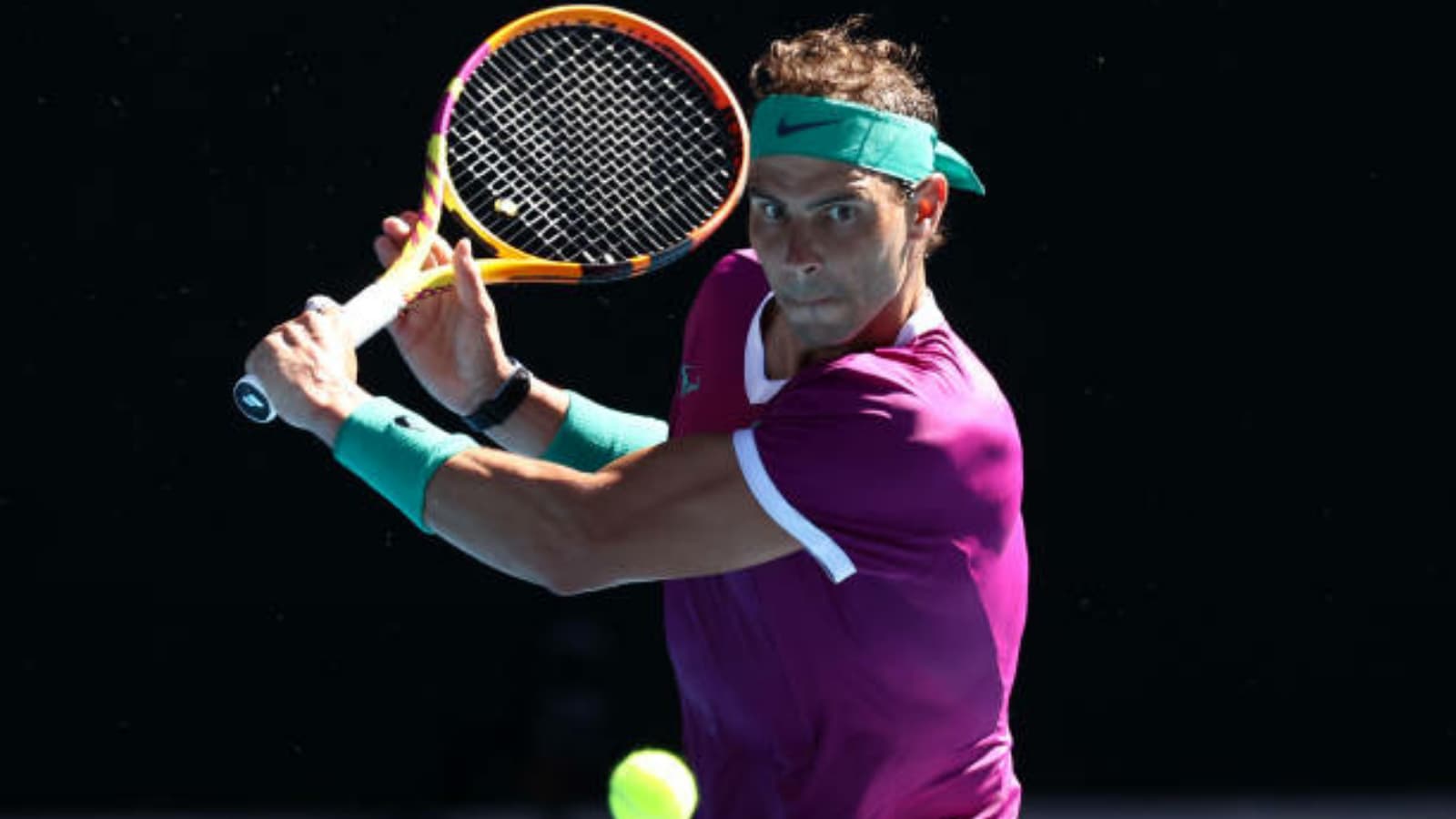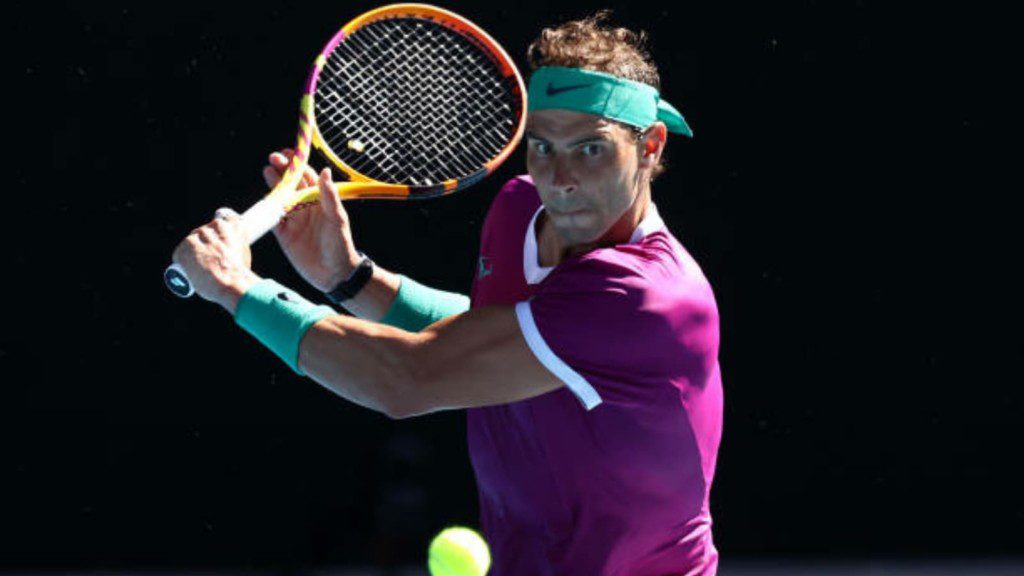 In the on court interview, Nadal spoke in detail about his recurring foot injury. He said that things have been very tough since 2022 but he can't be happier to be back in Australia.
"The foot injury was an important one since the beginning of my career but I've been able to manage it time and again. But ever since the two months I've been in home, things have been very challenging. I was able to play at the end of 2020 and beginning of 2021 but honestly, it has been very tough and I still have doubts but here I am. I can't be happier to be back in Australia in this amazing stadium. It's just means a lot to me!" Nadal said.
When asked about his current level, Nadal said he still isn't sure about it. He revealed the process of slowly coming back and said that he'd gladly take his current level a month ago.
"It's very difficult to think about it! You never know. As I said when you come back from injuries, things are always difficult. You need to go day by day, you need to forgive yourself when things are not going in a proper way. You know things will be difficult and you won't have the best time in court but staying positive and playing with the right energy is important. Practicing with guys on tour and winning matches surely helps," he said.
"Last week was important for me- I played three matches and won all three and I won the title, which is always beautiful. So yeah, I think I'm doing better and better. You never know what's going on but I'm currently happy. If you'd have told me a month ago that whether I wanna be in this position, of course, without a doubt I will sign the paper."
Nadal tested positive for COVID after the Mubadala Tennis Championship in December and spoke about his symptoms and recovery. "The symptoms weren't nice. I was 4 days in bed and 3 more days destroyed physically but after that I started getting better. I had the PCR test negative after 9th or 10th day then after a couple of practices back home, I came here," the 20-time grand slam champion revealed.
Lastly, Nadal could face in form Australian Thanasi Kokkinakis in the second round if Kokkinakis beats Yannick Hanfmann in the first round later today. Rafa spoke highly of Kokkinakis and is looking forward to play him.
"He always has been a fantastic player. He has been very unlucky with a lot of injuries. I am really happy to see him back at a high level. And if I play him, it's gonna be a big challenge. But again, that's why I am here- to face the best players and Thanasi with his amazing start to the year [a semifinal and a title], it will be a big test. But I hope to be ready for it and enjoy playing here one more time," he concluded.
Also read: 'I really like hot conditions!' Naomi Osaka cruises past Camila Osorio in the first round of 2022 Australian Open