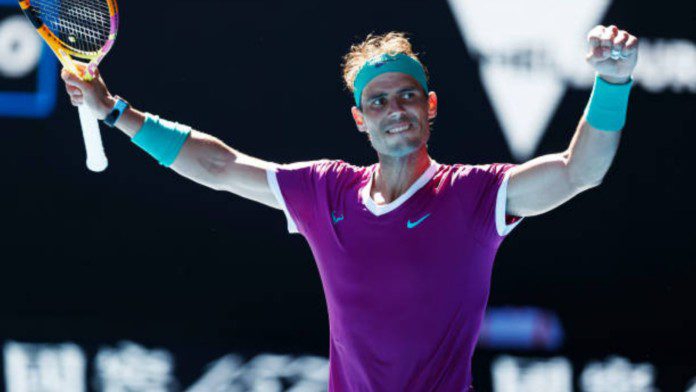 It was another easy outing for 20-time grand slam champion Rafael Nadal on Rod Laver Arena. The Spanish legend stormed past German qualifier Yannick Hanfmann in the second round in straight sets 6-2,6-3,6-4 in under three hours. He is now 16-0 in the second round of the Australian Open with his 71st victory in the tournament.
Nadal had a slow start and had to work hard on his serve. Hanfmann was hitting hard from the backhand to which Nadal had no answers. He even had the first break about of the match but the 6th seed managed to save it to level 2-2 in the first set. From that point, it was all Nadal foe the next couple of hours. He suddenly found his groove and was hitting winners left, right and centre. He took a double break's lead to win the first set 6-2.
Nadal carried momentum into the second set and looked tight on serve and was able to hold it to perfection. Hanfmann had his moments but couldn't break Nadal's serve. All Nadal needed was one break of serve as he took the second set 6-3. The German looked an even better player in the third set. He managed to hold his serve early on despite immense pressure from Nadal. But once again, Nadal was clutch when it mattered and took a late break of serve. He served out the set 6-4 to win the match.
'His level of tennis was much higher what his ranking say': Nadal on Hanfmann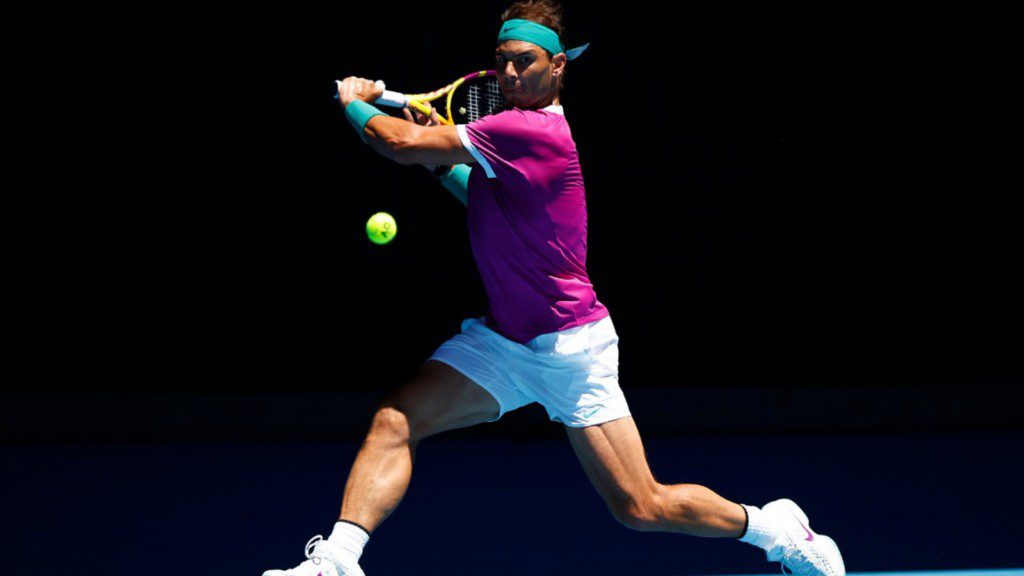 In the on court interview with Jim Courier, Nadal heaped praises for Hanfmann and said that despite being ranked outside the top 100, he played much better than what his rankings suggest.
"I knew him. I played against him in the first round of Roland Garros couple of years ago," Nadal said. "I knew he was dangerous- the result against Thanasi in the first round here says that he was playing great and coming from the qualies, he was used to the court- big serve, he has very high potential and today his level of tennis was much higher what his ranking says without a doubt. I wish him very best, he's a great guy."
When asked the reason for his fitness, Nadal revealed that he's not a gym guy and rather enjoys playing other sports to stay fit. But with injuries, he's stopped it and spends an hour daily in the gym.
"I play some Golf. That's the truth, I've never been a gym guy. I'm not a big fan of gyms, I'm more a fan of playing different sports. But unfortunately since a couple of years, with my knee and foot injury, I wasn't able to play different sports as I used to do in the past. Today, I have to be more focused on things that in the past I was not. So yeah, I probably work around an hour or 90 minutes everyday in the gym. But honestly, I never did a lot of weights," the 2009 Aussie Open champion said.
Rafa was at the end asked what will he do once he retires in say 10 years- carry the same fitness routine or stay at home chilling. He responded by saying that he doesn't like sitting at home and would take care of his academy. He also cheekily said that he'd want to look like Courier- who is in great shape despite being in his 50s.
"I'm not a guy that sit in home watching TV. I like to do things- I have an academy to take care about, a foundation to take care about and of course, you[Jim Courier] look great. I'd love to look like you at your age," Rafa concluded.
Nadal will face either Benjamin Bonzi or Karen Khachanov in the third round on Friday.
Also read: "That's painful stuff there, those guys," Andy Murray slams Irritating crowd for imitating Ronaldo's 'SIUUU' celebration