Rafael Nadal is one of the most decorated tennis player in the history of the game. The Spaniard has dominated the game throughout his career and won laurels everywhere he has played irrespective of the court.
The Former World No. 1 has won 87 career titles which include a record 20 Grand Slams which he shares with his favourite rival Roger Federer. His 13 French Open titles have deservedly earned him the name of 'King of Clay'.
Apart from individual glory, Nadal has been a great ambassador for Spanish sports and specially tennis. His academy in his hometown of Mallorca has been a great place for youngsters and has been grooming young talents to make their careers in the game.
The Spaniard recently said in an interview about his uncertainties over participating the Tokyo Olympics which were supposed to be held last year but had to be postponed due to the pandemic. Now the cases have been rising again and Nadal expressed his opinion on deciding whether to participate or not in the Mega Global Event.
Alejandro Blanco, President of the Spanish National Olympic Committee spoke after Nadal gave out his statement. Blanco said, "I do not imagine the Olympic Games without Rafael Nadal. If he doesn't play, you have to respect it."
Rafael Nadal is the only player among the Big 3 to complete a Career Golden Slam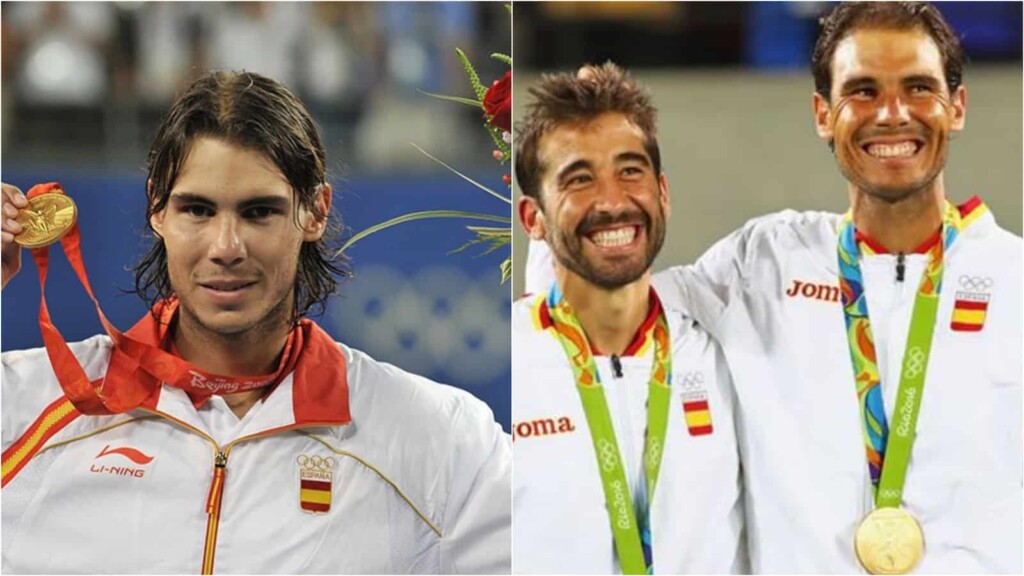 Rafael Nadal has won 2 Gold Medals at the Olympics. His first came at the 2008 Beijing Olympics in the singles event that made him one of the few players to complete the Career Golden Slam. His fellow Big 3 members, Roger Federer and Novak Djokovic haven't achieved this feat yet.
He also won a Gold Medal at the 2016 Rio Olympics in the Doubles with partner Marc Lopez making him the second man in Open Era to have won Olympic gold in both Singles and Doubles.
Nadal recently became the 3rd player to spend 816 weeks in Top-10 and is now set to pass the legendary Jimmy Connors who held the record previously at 816 weeks and only Roger Federer is ahead now with 946 weeks.
Nadal had said in his statement about players requiring to be flexible this season. "I don't know whether I will play at the Olympics. In the normal world, there wouldn't be any doubt, all of you know how important it is for me. Let's see what happens, we have to be flexible."
Blanco further commented saying, "I will try to talk to him. He did so much for his country." While there has been no final decision made by the Spaniard, a huge doubt has been created in the minds of tennis fans who were hoping to see Nadal win his 3rd medal at the Olympics.
Rafael Nadal is currently playing at the Rome Masters chasing his 10th title in Italy and will then go to the French Open 2021 to defend his crown in his bid to win his 14th French Open title.
Also Read: French Open 2008: The day Rafael Nadal became the 'King of Clay'