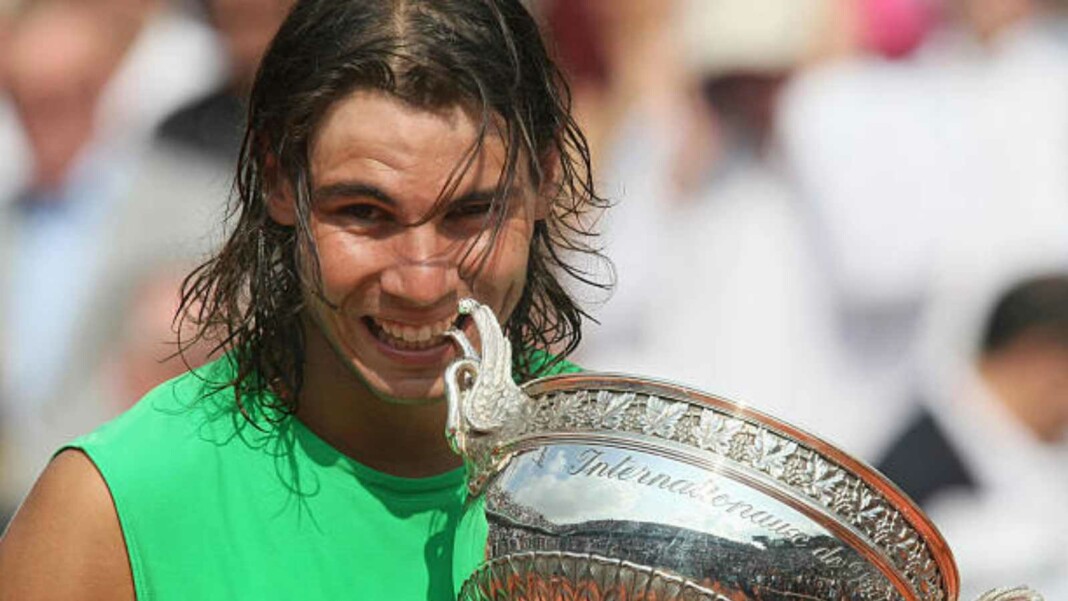 Tennis is one the most physically demanding sports. Week after week, players have to travel and compete at the highest level and the cycle is never-ending. Due to this, most of the players lack consistency and blow hot-cold time and again. And the inconsistency for most, peaks during the 70 day long European Clay season.
Clay is by far the most physically demanding surface due to its nature. The red dirt is the softest surface to play on compared to grass and hard courts and hence it is the slowest surface. Add that with high bounce, uncertain grip and rigorous footwork, Clay sure is a demanding surface and mastering it seems near to impossible.
But there's always a 'But'. Rafael Nadal. In came a 19-year old boy from Mallorca in the 2004 French Open, playing for the first time in Paris and the rest is history. He dropped just three sets and defeated the then World No.1 Roger Federer en route his maiden grand slam victory.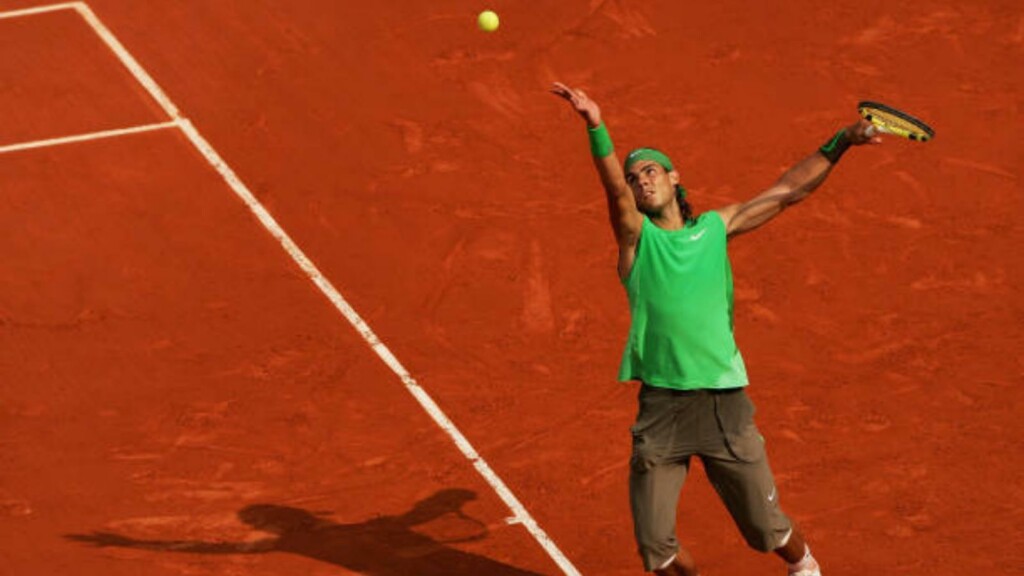 Many termed his victory back then as a fluke, many regarded him as the next big thing, and Nadal proved the later right. He was almost unbeatable on Clay for years to come. As for today, he has 61 Clay court titles to his name; 13 Roland Garros titles and 25 Masters 1000 titles on his beloved red dirt.
Out of those 13 French Opens, his win in 2008 is regarded as one of the most dominant individual performances in grand slam history and the tournament where he became the undisputed 'King of Clay'. He not only didn't drop a set, but only lost dropped 41 games in the whole tournament, averaging less than 6 games dropped per match!
Nicolas Almagro's humiliation and prediction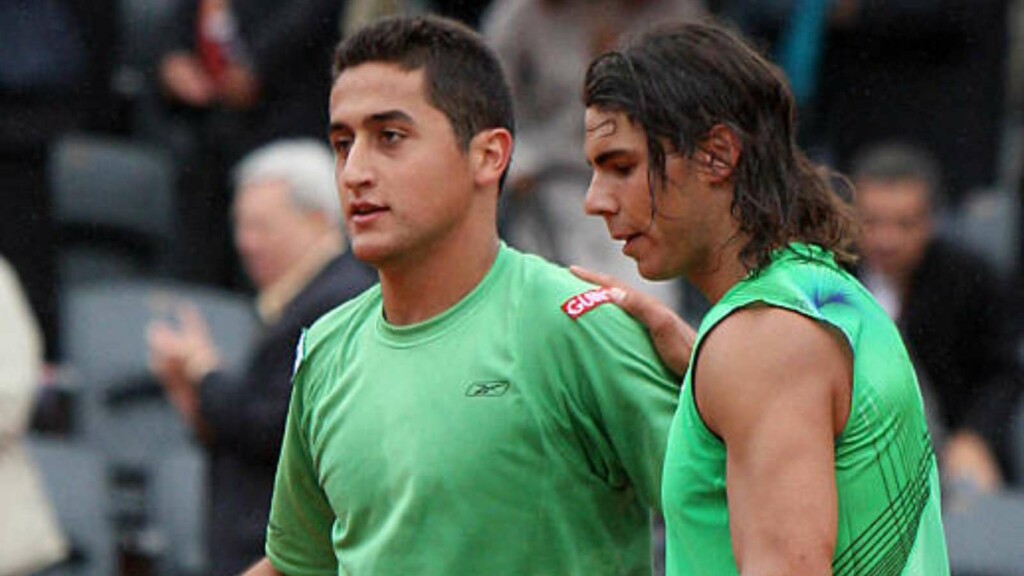 After getting past two Qualifiers in the initial rounds, Nadal faced 26th seed Jarkko Nieminen in the third round. This is when Nadal stepped up his game hitting winners left, right and center. He dropped just 5 games in the entire match to book a Round of 16 spot.
He then met in form countryman Fernando Verdasco, a potential threat on Clay. But Rafa ruled the Center court and annihilated Verdasco to win 6-1,6-0,6-2, dropping just 3 games. The word around was that such kind of domination was never seen at Paris before but Nadal was just warming up.
He was to face another Spaniard, Nicolas Almagro, do had defeated Andy Murray earlier in the tournament. The match was supposed to be a tough one for Nadal given Almagro's baseline gameplay on Clay but nobody in their wildest dream had imagined that this would be the most one-sided Quarter-Final ever played.
Nadal was toying Almagro around and won the match 6-1,6-1,6-1. Make no mistake, the 19th seed wasn't injured, nor had any niggle. He was playing the best tennis of his life but Nadal was simple too good. In the middle of the match, a frustrated Almagro yelled, "He's gonna win Roland Garros 40 times in a row. He's gonna be 65 and will keep winning Roland Garros."
The Final: Demolition of Roger Federer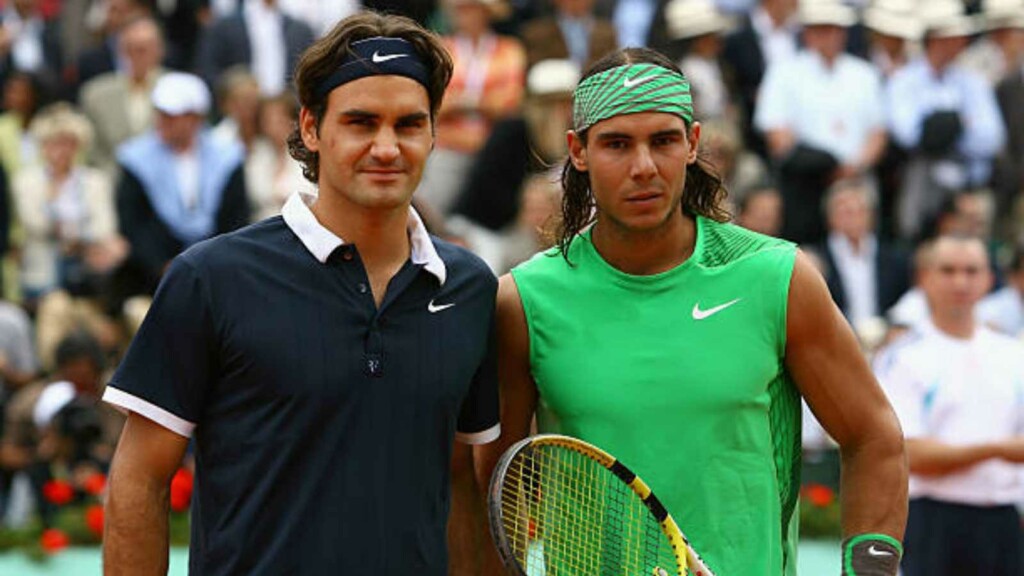 Nadal then defeated third seed Novak Djokovic to set up a mega final against top seed Roger Federer. The Swiss maestro had always struggled on Clay against Nadal. He had only defeated the Spaniard once on Clay in their previous 8 meetings.
So clearly, Nadal was the favorite to win again but Federer would take a set or two time and again from Nadal on Clay. At the Hamburg Masters 2008, a tournament leading to the French Open, he took the match to a decider before losing it. Having said that, odds were in favour of Nadal, given his form but if anybody could defeat him that week, it was Federer.
But what happened in the next 90 minutes, was beyond imagination. Federer was committed to a serve-volley strategy but Nadal would hit backhand passes for a winner like he was playing against some kid. The World No.1 had absolutely no answers to Rafa and he later admitted that it was the only match in his career he thought he could never win even before the match started!
Nadal dropped just 4 games and bageled Federer to win the most one-sided grand slam final ever 6-1,6-3,6-0. It was his 4th French Open title. Little did the 23-year old know, he was going to add 9 more to his cabinet. In 2021, Nadal will be gunning for his 14th French crown and to stop him will be his two familiar foes, Roger Federer and Novak Djokovic!
Also read: Novak Djokovic had 'trouble motivating himself, which never happened before'